A group of Peterborough-area professional women known as the Mombassadors are partnering with Greater Peterborough Health Services Foundation (GPHSF), Your Family Health Team Foundation to raise $100,000 for youth mental health services.
Their first fundraising event is an online Christmas auction that opens on Wednesday (December 8) and runs until Tuesday, December 14th. The auction features toy bundles, gift cards and gift baskets, art pieces, lifestyle products, and more donated by local businesses (including kawarthaNOW) and Mombassadors supporters.
You can bid online starting Wednesday at charityauctionstoday.com/auctions/mombassadors-christmas2021-28359.
Advertisement - story continues below
Funds raised through the auction will support mental health programming provided by Peterborough Youth Services, a non-profit social service agency that has been providing counselling and support to youth and their families locally for more than 40 years. GPHSF and the Mombassadors' fundraising goal of $100,000 would decrease wait times and increase capacity for the agency's mental health programming.
"GPHSF has a long history of supporting mental health programming in the community," says Erin Marshall, a founding member of the Mombassadors, in a media release. "Together we are working to increase capacity and decrease wait times for children accessing mental health programming at Peterborough Youth Services. We know this pandemic has hit many children very hard and we want to ensure they have timely access to mental health programming and counselling."
The Mombassadors, whose children were all born at Peterborough Regional Health Centre (PRHC), first formed in 2018 to raise funds so the hospital could purchase a new electronic fetal monitors. In subsequent years, the group continued to raise funds for the PRHC Foundation and have now expanded their fundraising efforts by partnering with the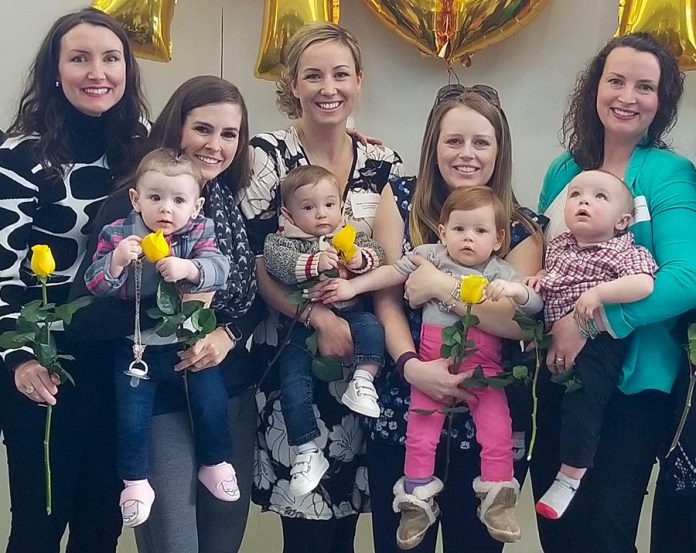 "The Mombassadors are a powerhouse of passionate women dedicated to improving life for residents of our community and it is an honour to be their charitable partner," says Laura Kennedy, executive director of GPHSF, Your Family Health Team Foundation. "Youth mental health programming has been an area we have been funding for a number of years and we are excited to be setting a goal of $100,000 to raise with the Mombassadors."
GPHSF, Your Family Health Team Foundation works to enable the Peterborough community to improve and increase their control over health by funding initiatives that broaden equity and access to healthcare. As a non-profit foundation, their vision is to fund and support programs that positively impact the social determinants of health.
To meet their ambitious fundraising goal of $100,000, the Mombassadors and GPSHF are planning additional activities for the coming months.