Pending final building inspection approval, Peterborough's Opioid Response Hub will open in early January 2022 at the location of the former Greyhound bus terminal at Simcoe and Aylmer streets in the downtown.
On Tuesday (December 7), representatives of Fourcast (Four Counties Addiction Services Team) and the Community Foundation of Greater Peterborough gathered to announce the $160,000 goal of the Light The Way To 160K campaign has been attained. With that money in hand, renovations to the building are complete, meaning a variety of wrap-around addiction-related services and supports will soon be offered at the site.
"In just a few months, we received more than 100 donations from individuals, half a dozen from local businesses, a few from churches and professional associations, and a grant from the City of Peterborough, plus contributions from four endowed funds held at the Community Foundation," said foundation executive director Jennifer Debues.
Advertisement - story continues below
"Along with the money, many of the donations came with messages of support," Debues said. "People shared that this initiative is very close to their hearts. Gifts were often made in memory of loved ones."
Debues added that donations to the campaign are still most welcome and can be made until early January by visiting www.cfgp.ca/LightTheWay or by mailed cheque to the CFGP, 261 George Street North, Peterborough K9J 3G9. Cheques should be made out to Community Foundation of Greater Peterborough with CTS Fund on the memo line.
Fourcast is partnering with PARN – Your Community AIDS Resource Network, Peterborough 360 Degree Nurse Practitioner-Led Clinic, the Mobile Support Overdose Resource Team (MSORT), Peterborough Drug Strategy and Peterborough County-City Paramedics for the hub's day-to-day operation and provision of walk-in access to sterile drug use equipment, addiction treatment, mental health supports and wound care.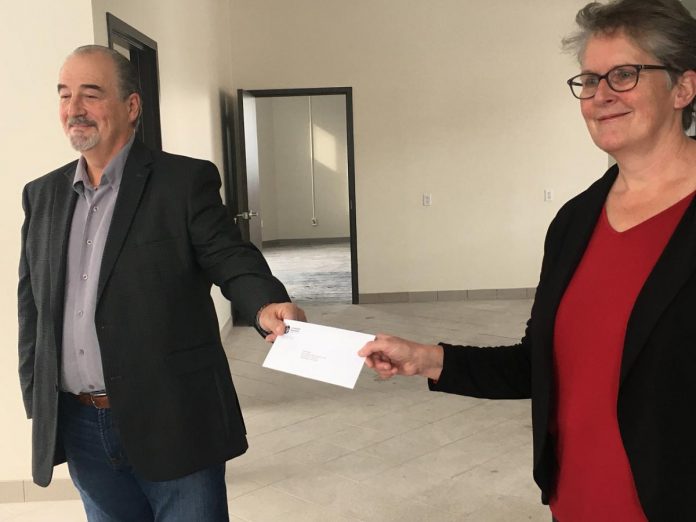 In addition, pending provincial approval, the hub will be home to a Consumption and Treatment Site (CTS). The application to operate a CTS has been in the province's hands for some time now. According to MSORT program manager Kerry Kightley, that's far from an ideal situation.
"It's very frustrating to be waiting (for CTS approval) because there are people dying," she said.
"We hear that we are one of two applications that are moving forward. We're hoping our local MPP can put some pressure on the provincial government to see that application move forward. We're hoping demonstrations of support from our community also puts some pressure on the provincial government saying that this is needed and wanted."
Advertisement - story continues below
While that approval is pending, Kightley said the campaign result has "given us a little bit of hope, a little bit of reassurance, that Peterborough, as a community, is quite supportive" of not only the services the hub will provide but also those of a CTS.
"This isn't just about using substances, this is about connecting people to the supports that they need," Kightley said. "When we walk through the door of the hospital, we all feel uncomfortable with 'Where do I go? Who do I connect with?'"
"Our team will be able to navigate the health system, and social services system supports, for folks who are affected by the drug poisoning crisis and help link them to those services and help them retain those services."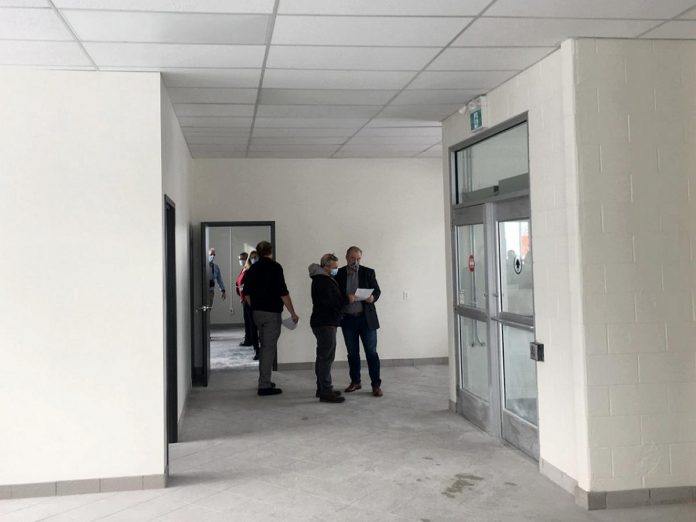 Also on hand during the announcement was Evan Brockest, a health promoter with Peterborough Public Health who deals specifically with substance abuse and addiction challenges.
"We're constantly working away at addressing the stigma that distorts people's perspective of why people experience challenges around substance abuse and addiction," he said. "We have a lot of work to do beyond this site. That said, this (Opioid Response Hub) is so critical in terms of a response."
"What we're seeing is a connecting of the dots between a multifaceted integrated system of support and care that's going to be able to operate on a just-in-time basis. As soon as someone walks through that door, whether they're looking for harm reduction supplies or for a safe place to use drugs, that will be here in one place."
Advertisement - story continues below
"The drug poisoning crisis is everyone's issue," Brockest added. "If we were to walk around the room here, each one of us has some kind of connection to what's happening in our community and across the country. That really underscores why we need everyone contributing to the solution. What we're seeing here is a clear indication that our community is willing to step up to save lives."
A survey conducted by the Peterborough Drug Strategy in November 2019 bears that out, showing 74 per cent of more than 1,600 people surveyed agree a CTS site will benefit the community. Survey participants ranked the reduction of injuries and deaths from drug overdose and poisonings, the prevention of blood-borne infections, and fewer publicly discarded needles and drug litter as key benefits of providing a CTS.
A separate survey of injection drug users showed 91 per cent would access a CTS site in downtown Peterborough if it were available.
PDF: Connecting to Services at the Opioid Response Hub
Connecting to Services at the Opioid Response Hub