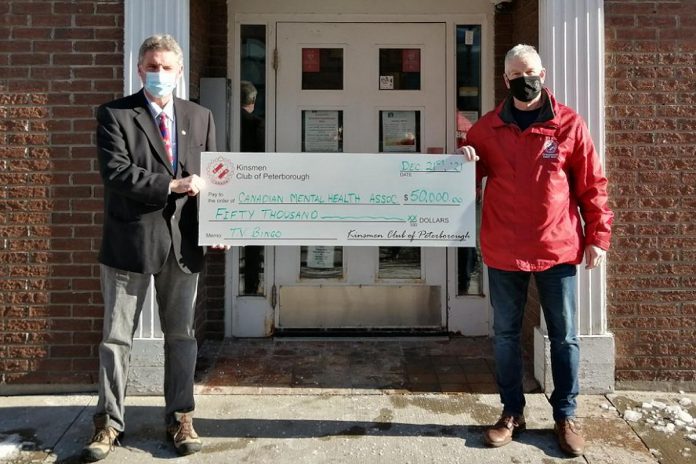 The Kinsmen Club of Peterborough and the Peterborough Police Services Board have respectively donated $50,000 and $10,000 to support a new mobile mental health and addictions clinic for the greater Kawartha regions.
The Canadian Mental Health Association Haliburton, Kawartha, Pine Ridge (CMHA HKPR) will be overseeing the new clinic, which will include a multidisciplinary team of mental health and addictions service providers, as well as social workers and nurse practitioners.
Launching in 2022, the clinic will operate within a custom-built retrofitted bus, travelling across Peterborough County, the City of Kawartha Lakes, and Northumberland and Haliburton counties. The clinic will deliver a wide range of services, including intake and brief services, referrals to existing services, and psychiatric support and follow-up.
Advertisement - story continues below
As a mobile clinic for rural and remote communities, it will reduce the need for people to travel to find services and will be able to serve more clients in more places.
The $50,000 donation from the Kinsmen Club of Peterborough comes from the Kinsmen Super TV Bingo, which runs on Saturday evenings. The $10,000 donation from the Peterborough Police Services Board comes from the board's auction fund.
The new mobile mental health and addictions clinic for the greater Kawarthas region is one of four new mobile mental health clinics being supported by the Ontario government as announced in the 2021 budget, which committed $175 million in new annualized funding to expand and enhance mental health and addictions services.