If you ask clients of Peterborough-area graphic designer and brand strategist Amy LeClair how she has helped them realize their vision, they'll mention Amy's creative talent and her strong work ethic — but they'll also describe how she makes the extra effort to understand the person behind the business.
The owner and operator of Amy E. LeClair Graphic Design and Brand Studio begins bringing her clients' visions to life by first developing a uniquely personal relationship with each client.
"My conversations with clients are not always strictly about their project," Amy explains. "They can also be about other things that are significant in their life. It becomes a relationship that's always professional, but understanding them on another level aids in the design process because a brand is often influenced by personal value identities."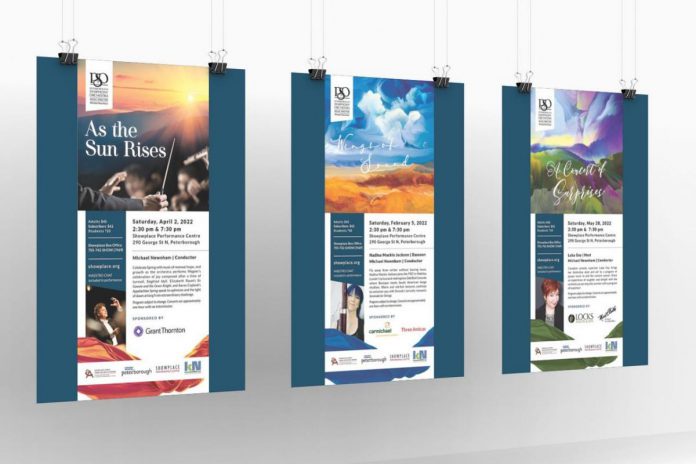 "For instance, through conversations with one client I learned that they are personally committed to the support of children's causes," Amy says. "That actually aligned perfectly with their business, but they hadn't thought they could incorporate that personal passion into their brand — I helped them do that in a genuine way. It was about being able to provide the client with a wider perspective."
The idea for Amy's business, located in Cavan Monaghan Township, began in 2004 when she decided her professional goal was to build a career that would satisfy both her passion for visual art and her entrepreneurial spirit.
She realized that goal in 2010, when she officially registered Amy E. LeClair Graphic Design and Brand Studio.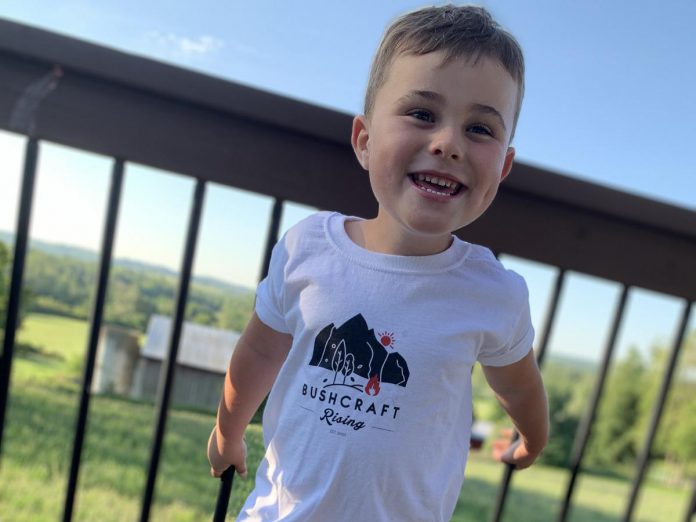 According to Amy, the satisfaction that comes from bringing her clients' ideas to life is addictive. Clients come to her with a general concept of what they want and how they want it to look. Amy then uses her expertise to make that concept a reality. That includes everything from designing eye-catching logos, marketing campaigns, and social media content to producing print brochure layouts and developing websites.
"When someone brings me their idea, it's theirs," Amy says. "It's their baby, they've spent a lot of time thinking about it, and they bring it to me in trust. They want to get their idea out there but either don't have the skill set to put it all together themselves, or need support in finding a creative focus. Helping them realize their vision is magical for me."
However, the process of getting there isn't magic. It requires a lot of commitment and hard work, including much communication with the client.
"There can be a lot of phone calls, emails, and meetings where we're shooting ideas back and forth," Amy explains. "Communication is the key to ensuring the client gets what they want — sometimes even something they didn't even know they needed."
After Amy and her client have clearly communicated their needs, she develops a design package and meets with the client, in person or virtually, to review it.
"Either they are happy with the package as a whole, or we go with a little bit of this and a little bit of that," she says. "We just keep building and refining."
Continually building and refining also applies to Amy's business, as she hones her skill sets in keeping with her client's needs. Over the past two years, as pandemic restrictions limited businesses' brick-and-mortar capacity, the requests for website solutions increased exponentially. Further mastering her skills in web development — including platforms such as WordPress, Squarespace, and Shopify — opened up new opportunities for her both business and clients alike.
Amy is especially proud of her work that has been able to provide much needed support to local small businesses during these challenging times and beyond.
For example, with the pandemic limiting opportunities to exhibit and sell her work, renowned local artist Christy Haldane decided to launch a new business called 'Memory Stones.' Amy helped Christy build her brand and develop an "instant marketplace" for Christy's one-of-a-kind stone and glass memorial sculptures and pendants, with an expanded website and social media marketing campaign.
"She has had more sales and made more money than she ever had selling at exhibitions alone," Amy says. "I'm thrilled to have helped create a business solution for her current circumstances that will continue to work for future growth. That's a win-win."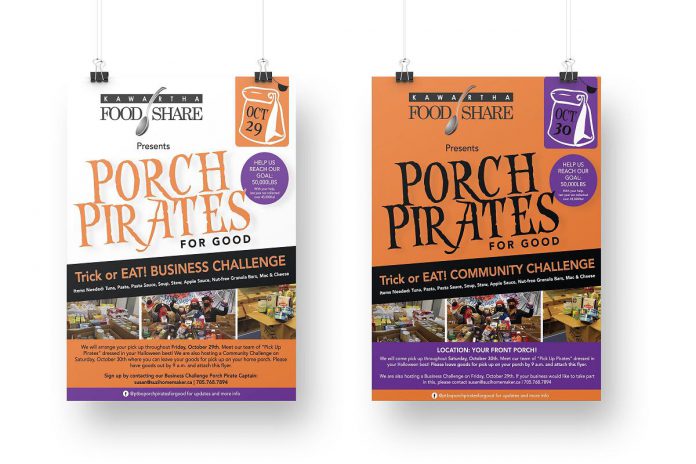 Always staying current with the ever-evolving design landscape and her unfailing dedication to clients — including never missing a deadline — has been key to Amy's success over the past decade, and that success has allowed her to give back to the community. She has donated or discounted her services for many different local not-for-profit organizations throughout the pandemic. Most recently, Amy provided pro bono branding to Kawartha Food Share for their fall Porch Pirates for Good food drive.
"I couldn't give my time as a volunteer because I'm so busy with family and work, but I could give what I do best," she says.
Since launching Amy E. LeClair Graphic Design and Brand Studio, Amy has designed for clients across a wide range of sectors including arts and entertainment, healthcare, law, real estate, personal consulting, retail, and food. Her recent client list includes Showplace Performance Centre, Euphoria Wellness Spa, Partridge Smith, kawarthaNOW, and Leahy Hill Farm.
For businesses and organizations seeking either an evolution or a revolution of their brand, Amy points out she's not only committed to meeting their expectations, but exceeding them.
"I often tell clients looking for a complete rebrand that they don't necessarily need to throw their brand away with the bathwater," she says. "In many cases, simply reclarifying purpose allows a current strategy to inspire new ideas, while letting go of ones that aren't working. Maybe visual elements need to be optimized for new channels, or a proposition that has value just needs a better, more consistent way of being expressed."
"To me, offering innovative and surprising alternatives is a big part of what defines 'exceeding expectations'," Amy says.
To learn more about the services offered by Amy E. LeClair Graphic Design and Brand Studio, and to view more examples of her work, visit Amy's website at amyleclair.com.
You can also follow Amy's business on Facebook and Instagram.
This story was created in partnership with Amy E. LeClair Graphic Design and Brand Studio.