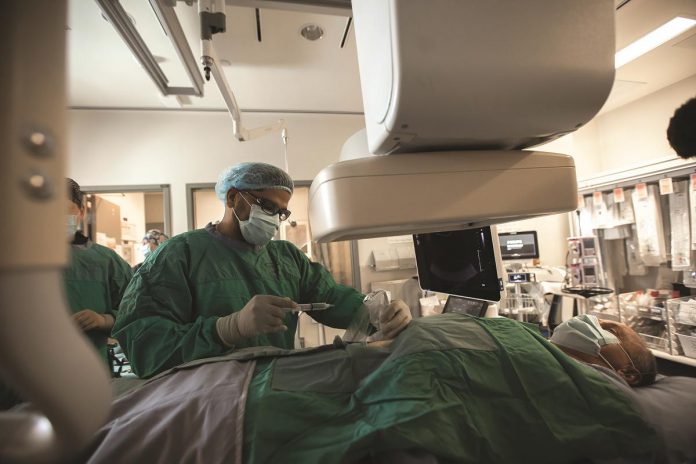 Peterborough resident Wendy Bianco is starting the new year over $46,000 richer after winning the Peterborough Regional Health Centre (PRHC) Foundation's 50/50 lottery.
Bianco won the December grand prize of $44,252 when her ticket number C-1374879 was drawn on Thursday (December 30). Bianco also had the choice of a bonus prize of either a $2,500 Resorts of Ontario gift certificate or an additional $2,000 in cash. She chose the cash bonus prize, making her total winnings $46,252.
"I have been buying PRHC Foundation 50/50 Lottery tickets to support our hospital," Bianco says in a media release. "My husband needed the PRHC Cardiac Cath Lab last summer and we were so grateful to not have to travel out of town for his procedure. With our winnings my husband and I plan to take our honeymoon in Sicily, and share some of the money with our sons."
Advertisement - story continues below
There were also four early bird winners during the December lottery, each taking home $500 cash: Margaret Pettie, Ian Armstrong, Margaret McLean, and Jackie Taylor.
Tickets for the first lottery of 2022 are now on sale at prhcfoundation5050.com, where you can buy 10 tickets for $10, 40 tickets for $20, 160 tickets for $40, or 400 tickets for $75. The more tickets you buy, the greater your odds of winning.
The first lottery of 2022 runs until Wednesday, February 16th with the grand prize winner drawn the following day. The grand prize consists of the jackpot, which grows every time more tickets are purchased, plus a bonus prize of a $2,500 Resorts of Ontario gift certificate or $2,000 cash.
Five early bird draws will also be held on "WINter Wednesdays". In three of the draws, three winners will each receive $500 cash and, in the other two draws, 10 winners will each receive a $50 Shoppers Drug Mart gift card.
Ticket buyers must be 18 years of age or older and in the province of Ontario to play.
Half of all the ticket sales in the 50/50 lottery go the PRHC Foundation to support equipment and technology at the hospital that the government doesn't fund. For more information about the PRHC Foundation, visit prhcfoundation.ca.