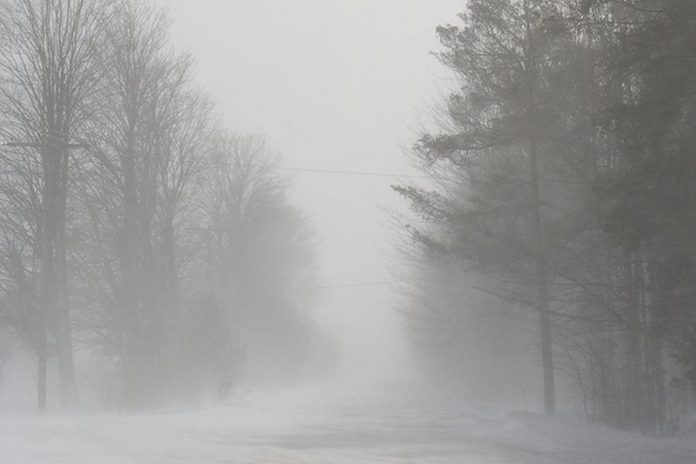 Environment Canada has issued a snow squall warning for all of Peterborough County and all of the Kawartha Lakes for Sunday (January 9) and Monday.
A sharp cold front will move through the area on Sunday ushering in very cold Arctic air. After periods of rain or drizzle on Sunday morning, flurries and snow squalls will begin in the afternoon as the temperature drops below freezing. The snow squalls may briefly move north of the region overnight but will move back in early Monday morning. Snow squalls will finally taper off Monday afternoon.
Advertisement - story continues below
Snowfall rates of 15 cm over 12 hours are possible, with accumulations of 15 to 25 cm possible by Monday afternoon.
Travel may be hazardous due to sudden changes in the weather, with visibility suddenly reduced at times due to heavy snow and blowing snow. Road closures are possible
Environment Canada issues snow squall watches when conditions are favourable for the formation of bands of snow that could produce intense accumulating snow or near-zero visibility.
This story has been updated with the latest forecast from Environment Canada.