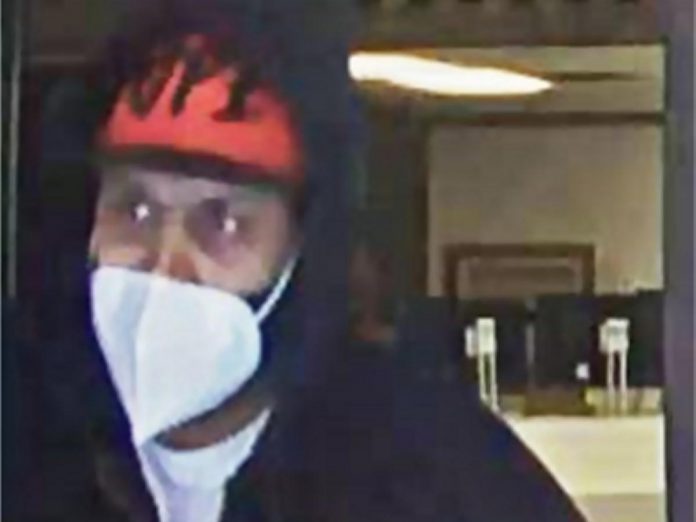 Peterborough police are asking for the public's help in identifying a suspect in an armed robbery of a bank in downtown Peterborough on Monday morning (January 10).
At around 10:45 a.m. on Monday, officers responded to a 9-1-1 call about a robbery at the bank at George and Hunter Street, in which the suspect pointed a firearm at employees before fleeing. Officers and K-9 searched the area but did not locate the suspect.
No one was injured in the incident.
Advertisement - story continues below
The suspect is described as being in his early 20s, with a large build, brown eyes and brown skin tone, with a tattoo on the back of his left hand.
He was wearing a white t-shirt with a graphic of a bird, a black coat with a hood, light-coloured jeans, and a white mask over top of a black mask.
Anyone with information is asked to call police at 705-876-1122 or Crime Stoppers at 1-800-222-8477 or online at www.stopcrimehere.ca.