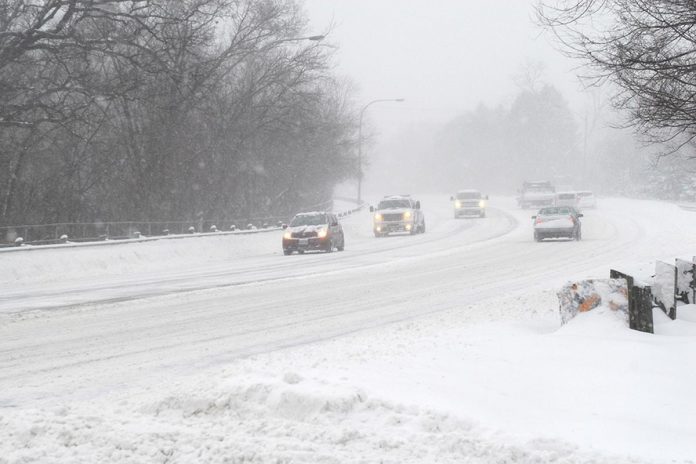 Environment Canada has issued a winter storm watch for the greater Kawarthas region, forecasting heavy snow on Sunday night (January 16) into Monday morning.
The winter storm watch is in effect for southern Peterborough County, southern Kawartha Lakes, Hastings County, and Northumberland County.
Snow is forecast to arrive across southern Ontario Sunday night, spreading rapidly northeastward through the day on Monday. The snow will fall heavily at times with peak snowfall rates of two to five cm per hour possible Monday morning into Monday afternoon.
Advertisement - story continues below
For southern Peterborough County, southern Kawartha Lakes, and Northumberland County, Environment Canada is forecasting significant snowfall of 20 to 40 cm. For northern Peterborough County, northern Kawartha Lakes, and Hastings County, snowfall with amounts of 10 to 20 cm is expected, although higher amounts cannot be ruled out.
In addition, strong northwesterly winds gusting up to 50 km/h will result in areas of poor visibility due to blowing snow.
The expected heavy snow will affect the Monday morning commute and travel will likely be difficult.
There remains some uncertainty in the exact track of the storm system which will affect the westward extent of accumulating snowfall. As well, snowfall amounts are expected to decrease sharply along the western edge of the storm system towards central Ontario and the greater Toronto area.
This story has been updated with the latest forecast from Environment Canada.