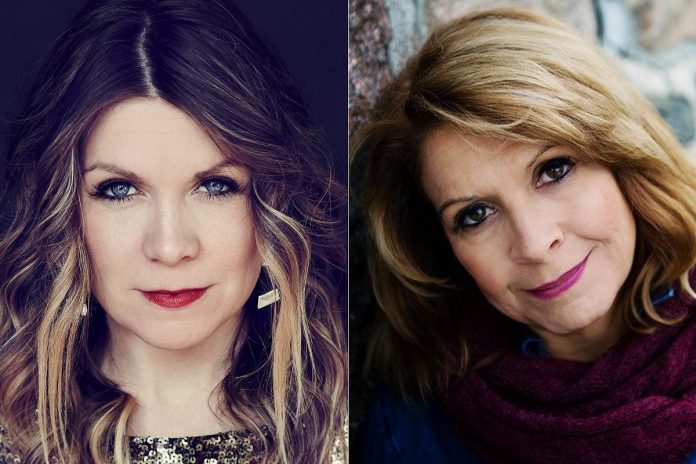 With the 2022 Ontario election slated for June 2, Peterborough-Kawartha provincial Liberal candidate Greg Dempsey has heard a plea for a permanent guaranteed basic income in Ontario from local artists and arts sector leaders.
Dempsey and Dane Bland, his rival for the local Liberal nomination held last November, co-hosted an arts-focused virtual community forum on Tuesday evening (February 8) that was attended by people from the Peterborough-area arts community.
During the discussion, Dempsey reiterated his strong commitment to the provision of a guaranteed basic income, noting it's the "singular policy reason" that drove him to seek the nomination.
Advertisement - content continues below
Tweet this quote
While making a decent living in the arts has always been a challenge, noted several participants, the pandemic has taken the struggle to make ends meet to a whole other level.
"Musicians, actors, painters, and writers have a different perspective on what it means, and feels like, to create art in this digital age due to digital demonetization," said musician, actress, and playwright Kate Suhr.
"You can go on YouTube to listen to any song you want and not pay a thing," Suhr explained. "Artists receive 700th of a cent per stream. On Spotify, they receive .003 cents per stream. The money from subscriptions first goes to the record labels and then it is divvied up amongst the musicians."
"Those who are not so lucky to have a label backing them are surprised to earn maybe $500 a year. In 2015, my SOCAN cheques (paid for accumulated streams) totalled $4,700. My latest cheque gifted me a whopping $2.50. I didn't cash that cheque due to embarrassment."
In making her case for more support for artists, Suhr noted she has "yet to meet a person on this earth who does not consume art in any shape or form," adding "The arts are crucial to the world. Without the arts, we would be lost. It's how we learn to grieve, process, heal and connect to both ourselves and one another."
Artists, said Suhr, "rely on ticket sales and the selling of merchandise to make a living. With no shows, there's just no living. It is now about survival."
"We're taxed mentally, spiritually and emotionally. When human beings become stressed they become apathetic. They feel dampened. It's not a conducive environment for creativity, to say the least. I'm here to speak about how alone we feel and unsupported."
Advertisement - content continues below
Tweet this quote
In 2017, a guaranteed basic income was provided as a pilot project by the provincial Liberal government in five Ontario communities, including Lindsay in the City of Kawartha Lakes. Almost 4,000 people were enrolled in the pilot when the newly elected Ford government scrapped the initiative the following year, stating "The three-year study of no-strings attached payments is not the answer Ontario families need."
The decision to scrap the pilot project after one year was met with much criticism from advocacy groups. When the federal government provided its Canada Emergency Response Benefit (CERB) during the pandemic, calls grew louder to implement a guaranteed basic income.
"It (guaranteed basic income) allows people to live without the constant worry of 'Where am I going to live?' and 'How am I going to feed my family?'," said Dempsey, noting the Ontario Liberal party has made it very clear it will reinstate the program if it wins the next provincial election.
Kim Blackwell, managing artistic director of 4th Line Theatre near Millbrook, said the theatre company "was able to stay afloat through the pandemic" but only at the expense of letting go "most all of our artists."
"Artists are some of the most vulnerable people during the pandemic yet they are some of the most important people in our society," Blackwell said. "I know, as an artist and an arts leader, about the transformative power of art to change the world, to change people's lives. I see that at the (Winslow) farm almost every single night that we share with our audience."
For her part, Su Ditta, the executive director of the Electric City Culture Council (EC3) in Peterborough, called for a Liberal commitment to the Ontario Arts Council — in particular its program of grants provided individual artists.
And Katherine Carleton, the Peterborough-based executive director of Orchestras Canada who was invested in the Order of Canada in 2017 for her efforts to promote a thriving arts and culture sector in Canada, called for a platform "that addresses the role of the arts and culture in Ontario communities and addresses the very real needs of the arts and culture sector as we try to move on from COVID."
Advertisement - content continues below
Another topic raised was the loss of venues both before and during the pandemic.
Janet Clarkson, a potter had her own art gallery for 25 years and is involved with the Buckhorn Art Festival, said vacant church spaces provide an opportunity.
"If we can find a use for them, maybe somebody won't find a use for the jackhammer to knock them down," she said.
In his opening comments, Bland spoke specifically to the loss of venues.
"These places weren't just venues for performers — they were hubs for creators to gather," he said.
"It's often said that issues like education, or housing, or job creation, should take precedence over conversations like this one, but for artists, their livelihoods, their homes, and their jobs are tied to creation. For them, support of their community does mean housing and it does mean livelihood."
Among others taking part in the forum and commenting were author and Lakefield Literary Festival chair John Boyko and Showplace Performance Centre board chair Wayne Bonner.