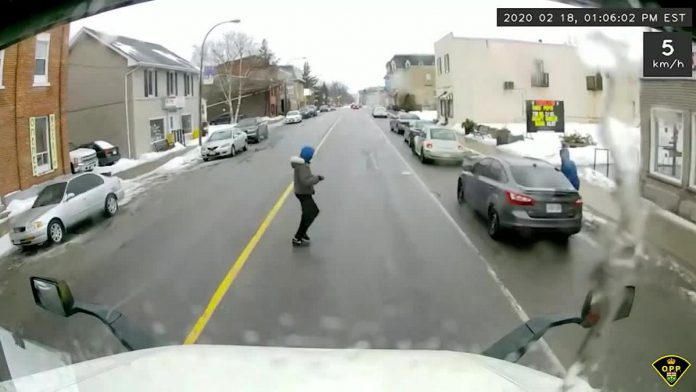 A month after releasing new video, photos, and details about the 2020 murder of 18-year-old Alex Tobin in Omemee, the Ontario Provincial Police (OPP) has charged a 26-year-old Ajax man in connection with the murder.
On Friday (May 13), the OPP announced that, following information provided to the investigation team, police have charged Jeremy Brown, 26, of Ajax with second-degree murder and two counts of failing to comply with the condition of a release order.
Brown is scheduled to appear at the Ontario Court of Justice in Lindsay on May 19. Police say the case is subject to a court-ordered publication ban.
Advertisement - content continues below
Police are seeking at least two additional suspects in connection with the murder of Tobin, who was shot in his girlfriend's apartment at 36 King Street East in Omemee on February 18, 2020 and later died in hospital
On April 14, the OPP held a virtual media conference where they provided previously unreleased details of the murder, along with video and photos of two suspects fleeing the apartment building at the time of the murder as well as three suspects at a Scarborough park believed to be discarding evidence connected to the murder.
At that media conference, police also revealed they had recovered the firearm, during an unrelated investigation, believed to have been used to kill Tobin.
VIDEO: Suspects in February 18, 2020 murder of Alex Tobin

A $50,000 reward continues to be offered for anyone with information leading to the arrest and conviction of the person or persons responsible for Tobin's murder.
The OPP is urging anyone who may have information that would assist with the homicide investigation to call the OPP's dedicated tip line at 1-844-677-5020.
Those who wish to remain anonymous can call Crime Stoppers at 1-800-222-8477 (TIPS) or submit tips online at ontariocrimestoppers.ca/submit-a-tip/submit-a-tip.