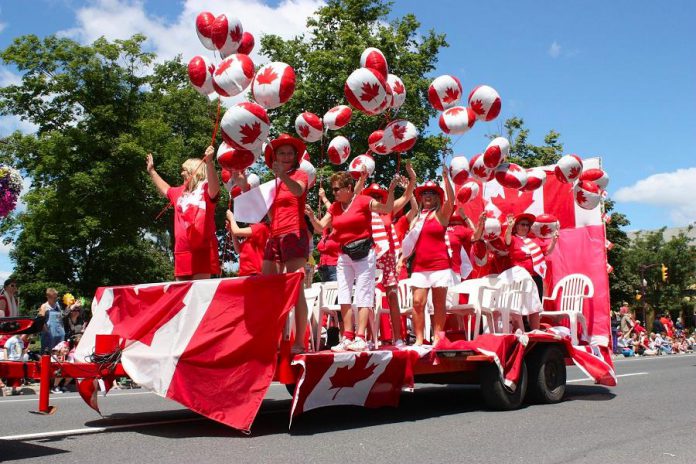 Both the City of Peterborough and the Town of Cobourg announced on Thursday (May 12) that Canada Day parades are returning after a two-year absence due to the pandemic.
Following ceremonies at 10 a.m. at Peterborough City Hall, the Peterborough parade — with the theme "Back Together" — will begin at noon on Friday, July 1st, departing from the intersection of George Street North and McDonnel Street before proceeding south down George Street to Morrow Park.
Local community groups and businesses are invited to participate in the parade by entering a float. For more details and to complete a float entry form, visit peterborough.ca/canadaday.
Advertisement - content continues below
The Cobourg Canada Day parade will begin at 11 a.m. on Friday, July 1st at the intersection of William Street and King Street before proceeding east on King Street to Victoria Park.
The Cobourg parade will be followed by opening ceremonies for the Cobourg Waterfront Festival at 1 p.m. in the Victoria Park Bandshell, with fireworks over the harbour at 10 p.m. The Cobourg Waterfront Festival, which continues until July 3 at Victoria Park and Rotary Harbourfront Park, will feature musical entertainment, art shows, food and beverages, and activities for kids.
Local businesses and community groups who are interested in participating in the Cobourg parade can complete a participation form on the Town of Cobourg website.