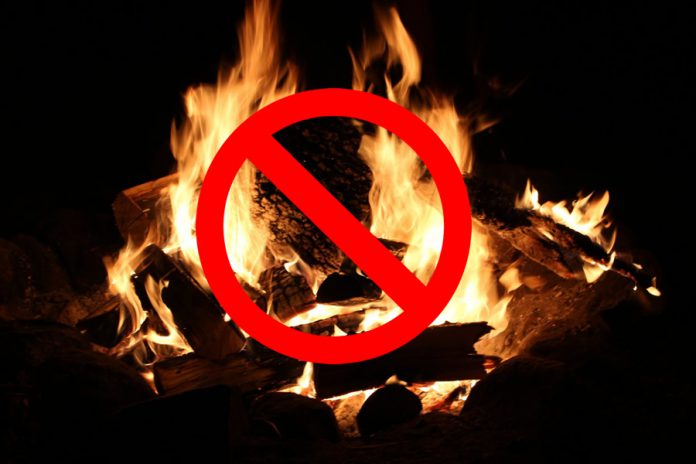 If you're going camping or heading to a cottage in Haliburton County this weekend, you won't be able to have a campfire.
Due to a lack of rainfall and extremely dry conditions, the fire chiefs in the four townships of Haliburton County have jointly declared a total fire ban for the entire county.
The fire ban went into effect on Thursday (May 12) and remains in effect until further notice for all residents, visitors, and contractors in Dysart et al, Algonquin Highlands, Highlands East, and Minden Hills. No outdoor fires of any kind are permitted. This includes bonfires, campfires (even for cooking or warmth), or any other open-air fires.
Advertisement - story continues below
No fireworks, flying lanterns, outdoor candles and lanterns, tiki torches, chimineas, or charcoal barbeques are permitted (propane barbeques for cooking are permitted). Burning of leaves and brush is prohibited, and all daytime burning permits and firework permits are suspended until further notice.
Although the Ministry of Natural Resources and Forestry has identified much of the northern Kawarthas region — including Haliburton, northern Kawartha Lakes, northern Peterborough County, and Hastings County — at an "extreme" forest fire danger rating, a fire ban is currently only in place for Haliburton County.
However, North Kawartha Township in Peterborough County has a new fireworks by-law in effect that only allows consumer fireworks to be set off on set dates and times, including between 7 and 11 p.m. on the Victoria Day long weekend (including Victoria Day). The by-law prohibits the use of flying lanterns at any time.