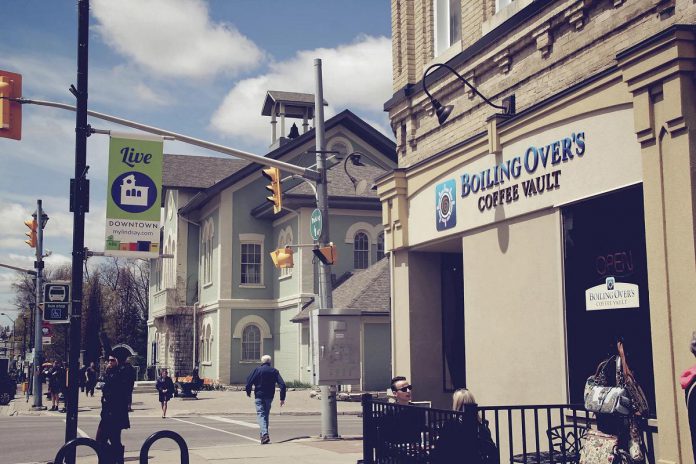 Boiling Over's Coffee Vault, the popular independent coffee house in downtown Lindsay that has been closed since last August, won't be reopening.
Owners James Myette, Jamie and Taryn Bergin, and Laura LeMiere made the announcement on Facebook on Wednesday (June 15).
"As our old landlord places a 'for rent' sign in the window of our old location, we felt we should update our patrons because it will become clear that we will not be returning to 148 Kent Street," they write.
Advertisement - content continues below
Boiling Over's Coffee Vault first opened in 2015 as a "cozy, casual, upscale coffee house" and quickly became a mainstay for locals, hosting live music and other social events.
In August 2021, a leak from a sewage pipe caused significant damage to the location. What was originally to be a temporary closure stretched into many months, while customers anxiously inquired about a reopening date.
"Our struggles over the past ten months as we waited for the building to be ready don't make it feasible (to reopen)," the owners write on Facebook. "One never knows what comes next. But we want to thank the community for being supportive over the years. We thank all the wonderful people who made Boiling Over's Coffee Vault so special."
A person familiar with the matter, who has asked not to be identified, told kawarthaNOW the delay was because the damage involved raw sewage. Environmental sampling was required, and it took almost six months before the insurance company provided clearance for the landlord to proceed with repairs.
This story has been updated with a correction (the damage was caused by a leak from a sewage pipe, not a water leak from the apartments above), and with further information as for the reason for the delay in repairs.