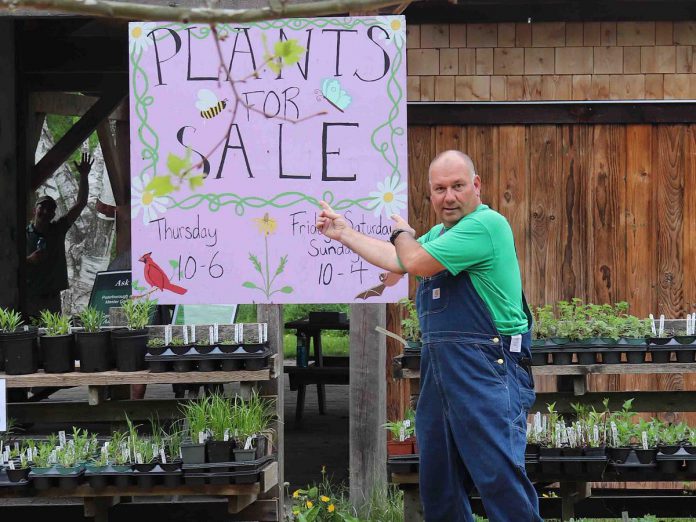 Environmental organization Peterborough GreenUP has received a Green Community Award for resilience from Green Communities Canada, a national non-profit organization founded in 1995 to support sustainable and climate-ready communities.
The Green Community Awards, which recognize those who work and volunteer with Green Communities Canada and its member organizations, where presented at the organization's annual general meeting last Thursday (June 16).
GreenUP received a Resilience Award, which recognizes member organizations that have continued to succeed despite challenges and have reached a milestone in longevity. GreenUP was recognized for its 30-year milestone, along with ACAP Saint John (30 years) and eMerge Guelph (20 years). Brendan Shaefer received a staff and board Resilience Award for his 15 years with Reep Green Solutions.
Advertisement - story continues below
Tweet this quote
"Everyone at GreenUP is excited to be celebrating our 30th anniversary," says GreenUP executive director Tegan Moss in a media release. "It is inspiring to look back over three decades at all we have accomplished, all the changes we have empowered. We deeply appreciate the employees, volunteers, partners, and donors who have supported our work. Resilience and sustainability are definitely collective endeavours."
GreenUP was incorporated in 1992, after being incubated as a project of Kawartha World Issues Centre following a recommendation from a task force on sustainable development to establish a hub for collaborative and community-based environmental action.
In 1993, the Peterborough Ecology Garden established by Cathy Dueck joined GreenUP to establish the Ecology Park at Beavermead Park. Since then, GreenUP has gradually increased its capacity and programming, successfully securing funding from all levels of government, private foundations, businesses, and individual donors, as well as through fee-for-service programs and revenue from the GreenUP Store and Resource Centre and the Native Plant and Tree Nursery at GreenUP Ecology Park.
Advertisement - story continues below
GreenUP will be celebrating its 30th anniversary with a free family-friendly event open to the public at Ecology Park from 4 to 7 p.m. on Thursday, August 11th.
Also recognized with Green Community Awards were London Environment Network (Social Equity), Kai Millyard (Lifetime Achievement), Green Action Centre in Winnipeg (Green Community of the Year), Erin Moir, Education Director, EcoSuperior and Sarah Smouter, Office and HR Coordinator, Reep Green Solutions (Outstanding Staff), Sara Chow, EcoSuperior (Outstanding Board Person), and Green Venture (Youth Engagement).