Two graduating Peterborough high school students will each receive a $1,000 bursary to pursue higher education in the visual arts, thanks to the annual Bierk Art Fund Bursary Program.
Austin Bowie, who is graduating from Thomas A. Stewart Secondary School, will be studying visual arts at the Nova Scotia School of Art and Design in the fall. Ashleigh Gillen, who is graduating from Adam Scott Collegiate Vocational Institution, will be studying at the Azrieli School of Architecture at Carleton University in Ottawa in the fall.
Administered by the Electric City Culture Council (EC3), the Bierk Art Fund is an endowment fund at the Community Foundation of Greater Peterborough established in 2006 through public donations to honour the lives and work of the late Peterborough arts champions Liz Bierk and her husband, artist David Bierk.
Advertisement - content continues below
A jury of respected local arts professionals selected Bowie and Gillen as the bursary recipients after the students presented their work.
According to a media release from EC3, Bowie's portfolio impressed the jury with its depth, breadth, and passion.
"Their work moved effortlessly forward, offering a catalytic and evocative ride through colour, texture, and ideas," EC3 states. "There is an urgency and intuitive power in this work that makes it impossible to say which is the 'best' piece."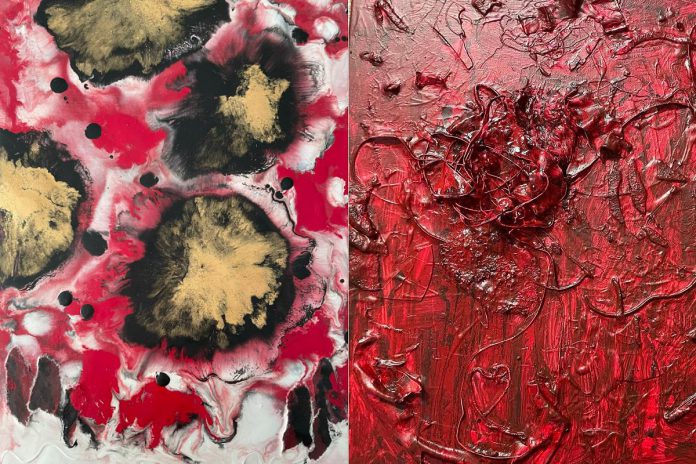 "I want to pursue a career in the arts and continue studying arts because it is my passion and what makes me happy," Bowie says. "I not only love creating art, but also enjoy being able to speak and teach others the things I have discovered, whether it be from my own practice or researching other artists, movements, techniques, and more."
Gillen's work of "brightly coloured, exquisitely controlled, and highly stylized portraits of women," along with her representations of women's clothing, "deftly explore both colonialism and the manufacture of identity."
"Her exaggerated constructions draw the viewer in, opening up important discussions about the body, clothing, and architecture as a metaphor," EC3 states.
Advertisement - content continues below
"Art is my passion," Gillen says. "I am excited to expand my knowledge of art, design, and their practical applications."
"I want to combine art in multimedia with my other interests like science and social consciousness. I am interested in the combination of styles, textures, and media to communicate ideas through art."
In addition to receiving the bursary, Bowie and Gillen will be celebrated at this year's Mayor's Luncheon for the Arts in Peterborough on Friday, September 30th.