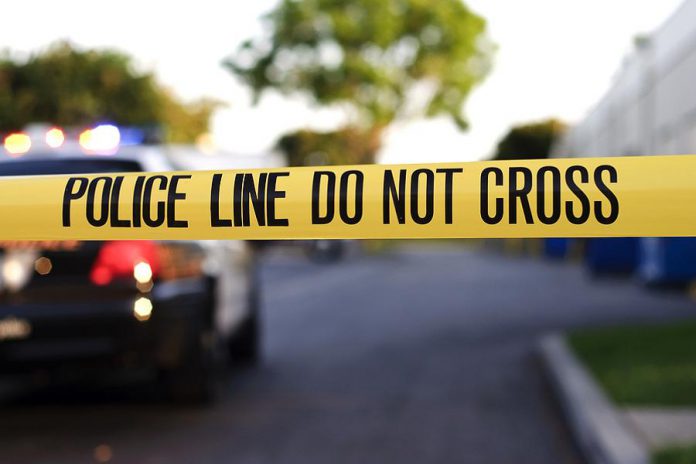 One man is dead following a shooting incident in downtown Cobourg on Monday morning (June 27).
At 10:06 a.m. on Monday, police responded to a report of gunshots in the area of King Street and Division Street.
A man was rushed to Northumberland Hills Hospital where he succumbed to his injuries.
Advertisement - story continues below
Police closed King Street at Division Street to McGill Street until further notice for the investigation and are asking people to avoid the area.
At 2 p.m. on Monday, Chief Paul VandeGraaf provided an update on the ongoing investigation. He said the victim was a partner in the downtown business Jamaican Patty House.
He also said the shooting appears to be an isolated incident. Although no suspect is in custody, police do not believe there is a threat to public safety.
VIDEO: Chief Paul VandeGraa provides an update on the investigation

"This is not a common occurrence for downtown Cobourg," VandeGraaf said. "However, this reminds us that we are not immune to the gun violence that's happening across the country."
On Tuesday, the Northumberland Detachment of the Ontario Provincial Police (OPP), which is assisting the Cobourg police in the investigation, identified the victim as 37-year-old Rohan Pyne from Scarborough.
On Wednesday, the OPP stated two suspects were reported leaving the scene in a black Lexus sport utility vehicle. The vehicle, which had been reported as stolen. was located abandoned in Markham later on the day of the shooting.
Investigators are asking anyone with dash cam footage who was in the area of King Street East and Division Street between the hours of 9:45 a.m. and 10:15 a.m. on June 27 to contact acting detective James Egas with the Cobourg police at 905-372-6821 x1004 or the Northumberland OPP at at 1-888-310-1122.
If you prefer to remain anonymous, you can call Crime Stoppers 1-800-222-TIPS (8477) or visit stopcrimehere.ca.
This story is being updated as police release new details about the investigation.