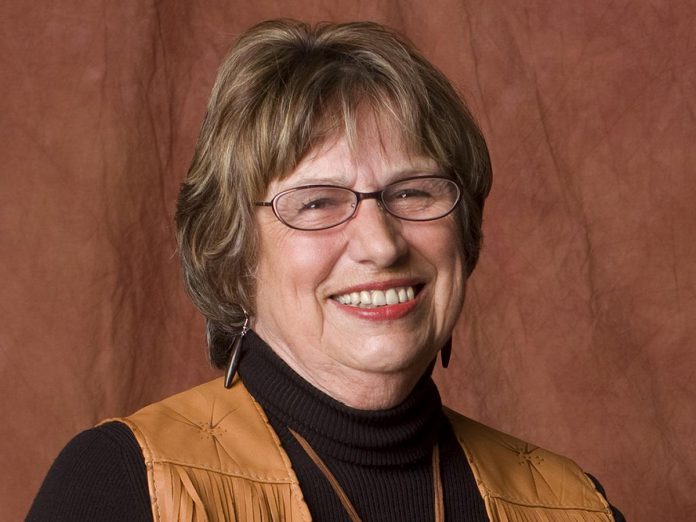 The family of Shelagh Grant, the late award-winning author and historian who was part of the original team involved in the founding of The Canadian Canoe Museum, has donated $250,000 for the new museum currently being constructed beside Beavermead Park in Peterborough.
Born in Montreal in 1938, Grant moved to the Toronto area where she completed a degree in nursing. After her husband Jon joined Quaker Oats in 1974, the couple moved to Peterborough where Grant studied history at Trent University, going on to earn a master's degree.
One of Canada's internationally acclaimed experts on the Arctic, Grant received multiple awards for her writing including Polar Imperative – A History of Arctic Sovereignty in North America. In 1997, she received the Northern Science Award (the first female historian to be awarded the medal) and was later awarded the Queen Elizabeth II Diamond Jubilee Medal, the Royal Canadian Geographical Society HMS Erebus Medal, the Governor General's Polar Medal, and the Royal Canadian Geographical Society Bernier Medal.
Advertisement - story continues below
Tweet this quote
In the 1980s, through her work as an adjunct professor of Canadian studies at Trent University, Grant became part of an advisory committee that was instrumental in establishing the Canadian Canoe Museum and bringing the late Kirk Wipper's Kanawa canoe collection to Peterborough. Along with her husband Jon, Grant was also an avid canoeist and the couple paddled many of Canada's northern rivers. The couple continued to support the museum over the years, with Jon also serving on the museum's board of directors.
Grant died in July 2020 of esophageal cancer at the age of 82.
"The Grant family honours Shelagh Grant's love of the North, its land, peoples, rivers, and rapids with this $250,000 gift," says her husband Jon in a media release. "Shelagh's vision and committee work helped to guide The Canadian Canoe Museum in its early stages. This gift recognizes the canoe as a unifying legacy, from the First Peoples' travel to today's recreation, which is an important part of our rich and unique heritage."
The Grant family's donation will be recognized in The Loft of the new museum, a central community gathering space that will be located on the second floor just outside the Knowledge and Research Centre in the museum's atrium.
With this donation, the museum has now raised 93 per cent of the $40 million in capital costs for the new museum, which is scheduled to open in summer 2023. For more information about the new museum and to make a donation, visit www.canoemuseum.ca/ways-to-support.