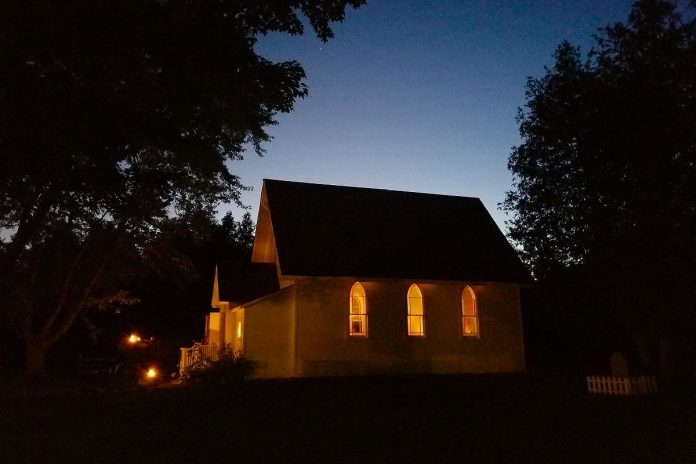 With the days getting shorter and fall on the horizon, you can experience how 19th-century settler families spent their time after dark when Lang Pioneer Village Museum in Keene presents "Village by Lantern Light" on the evenings of Friday, September 16th and Saturday, September 17th.
From 6 to 9 p.m. each evening, the historic village will be illuminated by the soft glow of lantern and candle light, providing visitors with a twilight-to-nightfall perspective of life for pioneer settlers.
This family-friendly event will explore how settler families spent their time after sunset, from how they entertained themselves to their evening activities to prepare for the next day, as well as how they got ready for bed.
Advertisement - content continues below
You can enjoy a tractor and wagon ride through the village under the evening sky and watch demonstrations of various traditional crafts and trades such as weaving, printing, carpentry, tinsmithing, and more. Find out how tinsmith influenced settlers' nightime preparations.
You can listen to traditional melodies as a local musician serenades you from the Weaver's Shop porch each evening. You can also enjoy a treat or refreshment from the Keene Hotel to enjoy under the stars.
Admission to Village by Lantern Light is $15 for adults, $10 for students and seniors 60 and older, $7 for youth aged five to 14, and free for children under five. Family admission is also available for $40 (for two adults and up to four youth ages five to 14).
Advertisement - content continues below
You can purchase tickets in advance from the museum's online shop, but advance tickets are not required.
Visitors are encouraged to bring a flashlight for added visibility in the dark and to dress for the weather, as this event takes place mostly outdoors.