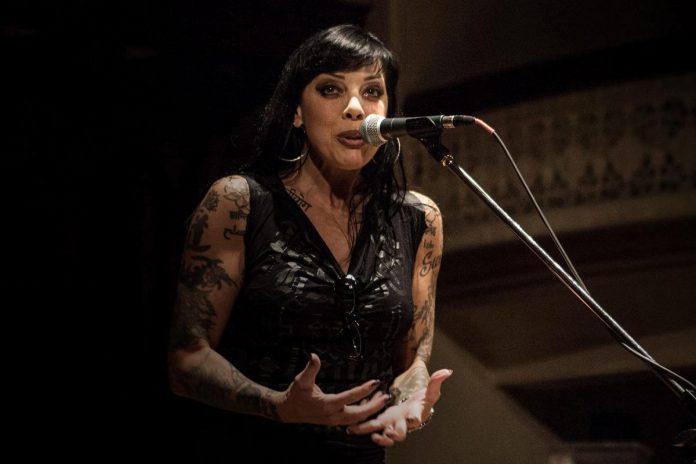 Every Thursday, we publish live music events at pubs and restaurants in Peterborough and the greater Kawarthas region based on information that venues provide to us directly or post on their website or social media channels. Here are the listings for the week of Thursday, September 15 to Wednesday, September 21.
If you're a pub or restaurant owner and want to be included in our weekly listings, please email our nightlifeNOW editor at nightlife@kawarthanow.com. For concerts and live music events at other venues, check out our Concerts & Live Music page.
Advertisement - story continues below
Arthur's Pub
930 Burnham St., Cobourg
(905) 372-2105
Thursday, September 15
8-10pm - Open mic w/ Bruce Longman
Friday, September 16
8-10pm - Chris Devlin
Saturday, September 17
8-10pm - Darren Bailey
Coming Soon
Thursday, September 22
8-10pm - Open mic w/ Bruce Longman
Friday, September 23
8-10pm - Kat Lovett
Saturday, September 24
8-10pm - Bruce Longman
Beamish House Pub
27 John St., Port Hope
905-885-8702
Sunday, September 18
4-7pm - Brian Bracken.
Black Horse Pub
452 George St. N., Peterborough
(705) 742-0633
Thursday, September 15
7-10pm - Jazz Night
Friday, September 16
5-8pm - Nick & Benton; 9pm - Between The Static
Saturday, September 17
5-8pm - Sonny and Cloudy (Wylie Harold and Richard Simpkins); 9pm - Gunslingers
Sunday, September 18
4-7pm - Washboard Hank & Mountain Muriel
Monday, September 19
6-9pm - Rick & Gailie's Crash & Burn
Tuesday, September 20
7-10pm - Open stage
Wednesday, September 21
6-9pm - Irish Millie
Coming Soon
Friday, September 23
5-8pm - Rick & Gailie; 9pm - Lindsay Barr
Saturday, September 24
5-8pm - Mariah Evangeline; 9pm - 4 Lanes Wide
Sunday, September 25
4-7pm - Meredith Moon & Sean Patrick
Wednesday, September 28
6-9pm - Ky Anto
Burleigh Falls Inn
4791 Highway 28, Burleigh Falls
(705) 654-3441
Friday, September 16
5-8pm - Jake Dudas
Canoe & Paddle
18 Bridge St., Lakefield
(705) 651-1111
Saturday, September 17
7-10pm - Groovehorse
Advertisement - story continues below
Coach & Horses Pub
16 York St. S., Lindsay
(705) 328-0006
Tuesday, September 20
7:30-10:30pm - Jay Ezs
Crook & Coffer
231 Hunter St. W., Peterborough
705-876-0505
Thursday, September 15
7-10pm - The Wild Cards
Saturday, September 17
7:30pm - The Acoustically Hip
Dominion Hotel
113 Main St., Minden
(705) 286-6954
Friday, September 16
7:30-10pm - Open mic w/ John Dawson
Saturday, September 17
7:30-10pm - Serendipity
Tuesday, September 20
5pm - Tiki Tuesday w/ Jeff Moulton (no cover)
Coming Soon
Friday, September 23
7:30pm - Ian Tamblyn ($27.54-30.72 in advance at www.eventbrite.ca/e/379799740247)
Saturday, October 22
7:30pm - Mike Biggar with Grant Heckman ($22.23 in advance at www.eventbrite.ca/e/409011603717)
Dr. J's BBQ & Brews
282 Aylmer St., Peterborough
(705) 874-5717
Saturday, September 17
1-4pm - PMBA presents Pat Temple and the Hi Lo Players ($10 or PWYC at the door or in advance by e-transfer to . All proceeds help musicians in need)
Ganaraska Hotel
30 Ontario St., Port Hope
(905) 885-9254
Saturday, September 17
2-6pm - Live music TBA
Coming Soon
Friday, September 30
7pm - Greatest of Ease w/ Graven, Shannon Linton, The Butcher and the Chef ($10 in advance at www.eventbrite.ca/e/393052329097, $15 at door)
Gordon Best Theatre
216 Hunter St. W., Peterborough
(705) 876-8884
Friday, September 16
9pm - A DUBZ, SJ Riley, Lisa Canivet and more ($20 or $10 for students/underemployed, in advance at www.bestptbo.com/upcomingevents/a-dubz-northstyle-soundsystem)
Coming Soon
Friday, October 1
8pm - Latin Express
Saturday, October 8
9pm - Heaps w/ Boyhood & vanCamp
Friday, October 14
9pm - BA Johnston ($10)
Advertisement - story continues below
Haliburton Highlands Brewing
1067 Garden Gate Dr., Haliburton
705-754-2739
Saturday, September 17
1-3pm - Adverse Conditions
Sunday, September 18
2-4pm - Loney, Love & Love
Coming Soon
Sunday, September 25
2-4pm - The Salt Cellars
Jethro's Bar + Stage
137 Hunter St. W., Peterborough
Thursday, September 15
6-8pm - Boogie Time Ramblers; 9pm The Union
Friday, September 16
6-8pm - Live music TBA; 9pm - Live music TBA
Saturday, September 17
6-8pm - Live music TBA; 9pm - Live music TBA
Sunday, September 18
2-5pm - Open blues jam; 9pm - Jack Marks
Monday, September 19
8pm - Karaoke
Wednesday, September 21
6-8pm - The Mutant Starings (Burton, Glasspool, Davis); 9pm - Undercover Wednesdays w/ Matt Holtby
Lock 27 Tap and Grill
2824 River Ave., Youngs Point
705-652-6000
Coming Soon
Friday, September 30
7pm - Elvis Anytime ($10)
The Locker at The Falls
9 Lindsay St., Fenelon Falls
705-887-6211
Thursday, September 15
8pm - Karaoke w/ Ross Burgoyne
McGillicafey's Pub & Eatery
13 Bridge St.. N., Hastings
(705) 696-3600
Thursday, September 15
7pm - Karaoke
McThirsty's Pint
166 Charlotte St., Peterborough
(705) 743-2220
Friday, September 16
9pm - Live music TBA
Saturday, September 17
9pm - Live music TBA
Tuesday, September 20
9pm - Live music TBA
Advertisement - story continues below
The Muse Gallery & Cafe
23 Bridge St., Bancroft
613-332-1573
Coming Soon
Saturday, September 24
5-7pm - Old Man Eric
Saturday, October 1
5-7pm - Near The Open
Friday, October 21
5-7pm - The Rebel Blossoms
Oasis Bar & Grill
31 King St. E., Cobourg
(905) 372-6634
Sunday, September 18
6-9pm - PHLO
The Publican House
300 Charlotte St., Peterborough
(705) 874-5743
Thursday, September 15
7-9pm - Sean Jamieson
Friday, September 16
7-9pm - River Jensen
Coming Soon
Thursday, September 22
7-9pm - Jake Dundas
Friday, September 23
7-9pm - Ty Wilson
Puck' N Pint Sports Pub
871 Chemong Rd., Peterborough
(705) 741-1078
Sunday, September 18
3-7pm - Groovehorse
Red Dog Tavern
189 Hunter St. W., Peterborough
(705) 741-6400
Saturday, September 17
8pm - High Waters Band ($10 at door)
Wednesday, September 21
10pm - Adam Tario
Coming Soon
Thursday, September 22
9pm - New Friends w/ River Jensen ($15 in advance at www.ticketweb.ca/event/new-friends-w-river-jensen-the-red-dog-tickets/12321055)
Friday, September 23
8pm - Elliott Brood ($20 in advance at www.ticketscene.ca/events/36984/)
Saturday, September 24
9pm - The Reed Effect, The Danglers, Decatur, Miranda LeBlanc Duo ($10 at door or PWYC)
Wednesday, September 28
9pm - Lexsoul Dancemachine
Friday, September 30
10pm - Thunderstruck AC/DC Tribute Band ($15 in advance at www.ticketscene.ca/events/41854/)
Tuesday, October 4
9pm - The Sadies ($25 in advance at www.ticketscene.ca/events/42007/)
Friday, October 7
10pm - The Casualties w/ Deadwolff and Antixx ($25 in advance at www.ticketscene.ca/events/41955/)
Friday, October 14
8pm - Doses w/ Manic Boys and Girls Club, First Born Son ($10 in advance at www.ticketscene.ca/events/42332/)
Friday, November 11
9pm - Living Dead Girl ($10 in advance at www.ticketscene.ca/events/42228/)
Riverside Inn & Gazebo
150 George St, Peterborough
705-740-6564
Friday, September 16
6-10pm - Jellie Acoustic Duo
Saturday, September 17
5-8:30pm - Mike Graham
Scenery Drive Restaurant
6193 County Road 45, Baltimore
905-349-2217
Saturday, September 17
5-8pm - Mike McGiverin
The Thirsty Goose
63 Walton St., Port Hope
Friday, September 16
8pm-12am - Live music TBA
Saturday, September 17
8pm-12am - Live music TBA