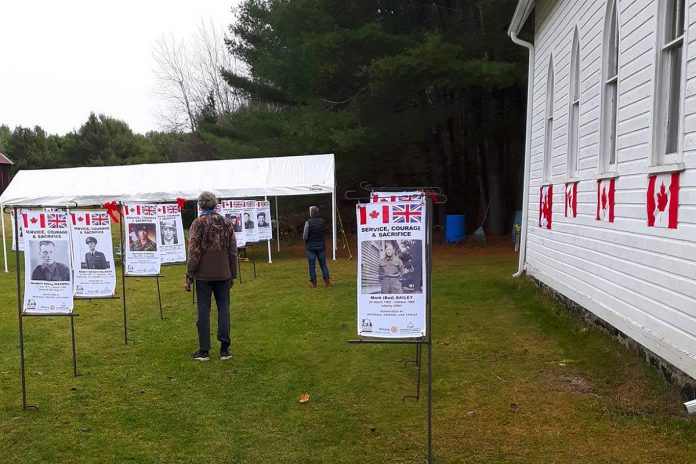 The community of Irondale in Minden Hills is hosting a special event during Veterans' Week and Remembrance Day.
"Service, Courage & Sacrifice" runs from 10 a.m. to 4 p.m. until Sunday, November 13th at the historic Irondale Church at 1019 Elm Street.
The event includes a display on the church grounds of more than 40 flags depicting individuals associated with Irondale who served Canada in various aspects of war.
Advertisement - story continues below
There are also displays inside the church, including uniforms, photos, newspapers, attestation records, and more.
Admission is free and coffee and tea is available.
"Service, Courage & Sacrifice" was created with funding from the Haliburton County Development Corporation and the Minden Rotary Club.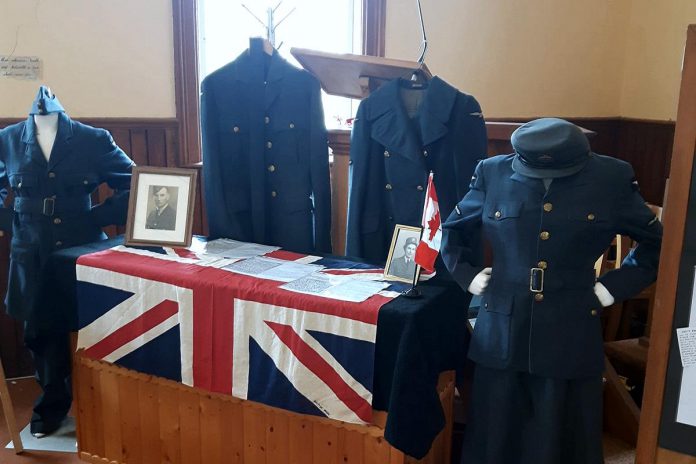 A designated heritage building, Irondale Church was built in 1887 and is maintained by Bark Lake Cultural Developments, a volunteer-driven charity formed in 2012 to facilitate the purchase of the building which has since evolved into an organization dedicated to preserving local history.
Irondale Church is located around 11 kilometres west of Gooderham and 15 kilometres northeast of Kinmount.
For more information, visit www.irondaleontario.ca