A locally owned independent grocery store in Lakefield has received national media attention after informing customers they will be selling lettuce at cost.
Lee Galley, owner of The Market at 112 Queen Street in Lakefield, was interviewed on CBC Radio's Ontario Morning on Monday (November 28), with the interview subsequently featured on CBC Radio's As It Happens on Tuesday night.
Lettuce prices have increased dramatically since October, with customers paying as much as $6 for a head of iceberg lettuce or a pack of two romaine hearts. The price for lettuce-related products, such as chopped romaine and pre-packaged salads, is also high. Along with the high prices, there are also shortages of lettuce on store shelves.
Advertisement - story continues below
Tweet this quote
Last week, Galley posted a sign for customers at his family-owned store that reads "We have decided to sell our lettuce at cost. Hopefully, lettuce prices should level out before Xmas."
After a photo of the sign was posted on the store's Facebook page, it received a lot of likes and shares.
"We are a small community," Galley told Ramraajh Sharvendiran, host of Ontario Morning. "I decided to do that just for our customers. Our number one product in the store, I believe, is customer service."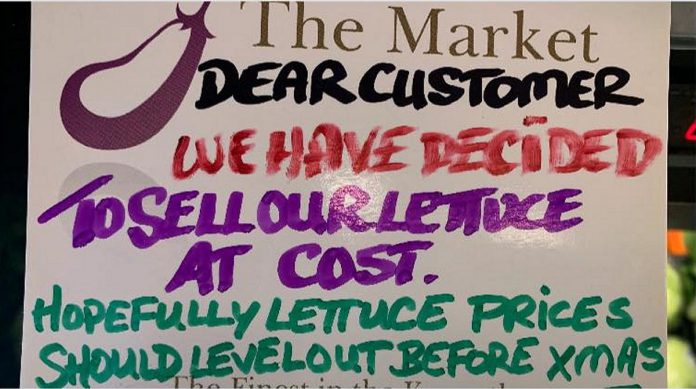 "We have an older clientele," Galley added. "They don't do one big shop. We see customers every other day or even sometimes every day. So they just buy what they need, and we just take care of them."
Another motivation for selling his lettuce at cost, according to Galley, was that he noticed a decline in sales of some of the store's other vegetables that go into salads — tomatoes, cucumbers, and peppers — as well as salad dressings, presumably because people weren't buying lettuce for salads.
"With a very small margin on my lettuce, I just decided to go (at) cost and since then everything else is moving at a normal pace."
Advertisement - story continues below
Galley purchases his lettuce from the Ontario Food Terminal, the largest wholesale fruit and produce distribution centre in Canada. He says the price for a case of 24 heads of lettuce, on average, is $146 — double the cost last year.
The reason for high lettuce prices is due to lower crop yields in California's Salinas Valley, with production down this fall by as much as 75 per cent below full production. The reason for the low crop yields is mainly due to a pathogenic plant virus known as impatiens necrotic spot virus (INSV).
Carried by thrips, a common insect pest, INSV was first detected in California in 2006. This is the second year the virus has affected lettuce crop yields in California, with hot weather in the early fall this year exacerbating the problem.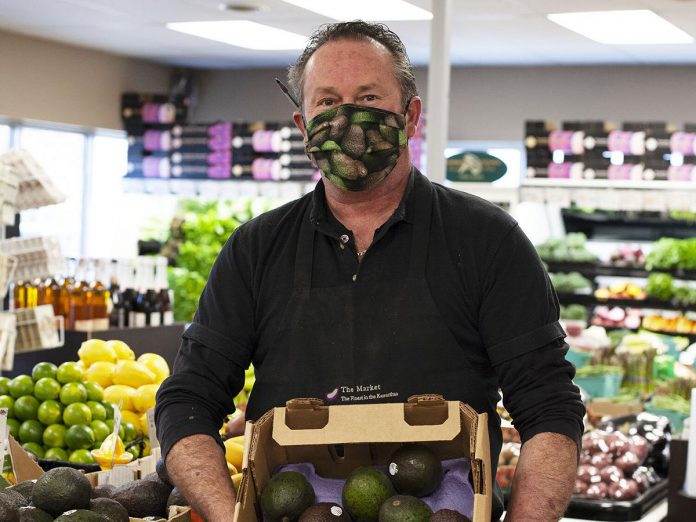 Tweet this quote
Relief is in sight, however. Other growing regions in the U.S. aren't having the same problem with INSV, and prices could soon return to normal levels as farmers in Arizona and surrounding growing regions have made their seasonal switch to growing lettuce. Production at these other farms begins in November and kicks into high gear in December.
For his part, Galley says he's already noticed romaine and leaf lettuce prices going down at the Ontario Food Terminal, by $18 to $22 per case this week, and he hopes prices drop back to normal by Christmas.
"I would say within the next two to four weeks, everything should level out by then and we can get back to normal winter prices — and normal margins, which is important for small businesses obviously. The rent doesn't go away."
For more information about The Market in Lakefield, visit their website at themarketlakefield.ca.