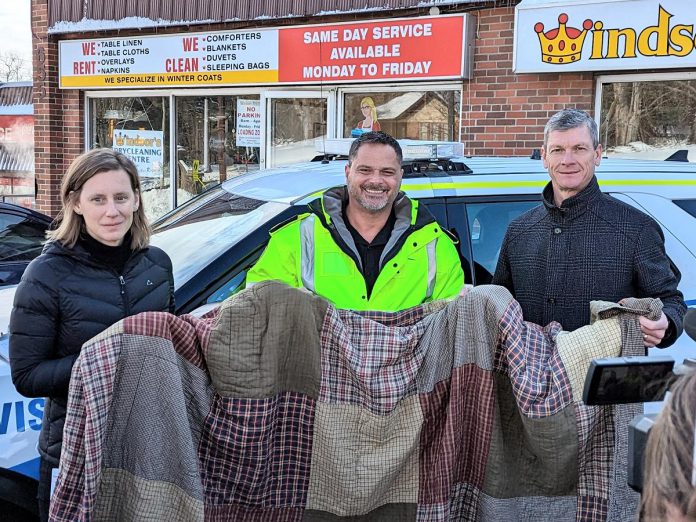 A new initiative to collect donated blankets and sleeping bags and provide them to those in need was launched on Friday (January 27) at Windsor's Dry Cleaning Centre in Peterborough.
The "Blankets for People" initiative is a collaboration between Peterborough County-City Paramedics, Fourcast, Peterborough County, the City of Peterborough, and Windsor's Dry Cleaning Centre.
Peterborough-area residents are being encouraged to donate new or used blankets and sleeping bags by dropping them off at Windsor's Dry Cleaning Centre at 655 Parkhill Road West.
Advertisement - story continues below
Windsor's Dry Cleaning Centre will professionally clean the donated items at no cost and deliver them to Fourcast's Consumption and Treatment Site at 220 Simcoe Street beside the downtown bus terminal.
Staff at the Consumption and Treatment Site will give out a blanket or sleeping bag to anyone who requests one, with no questions asked.
"There are no criteria for anyone to receive a blanket, and Fourcast's amazing staff provide a caring and judgment free environment," reads a media release from Peterborough County. "Thank you to Windsor's Dry Cleaning Centre for showing their warm heart by making sure all the blankets and sleeping bags are clean and ready to go."