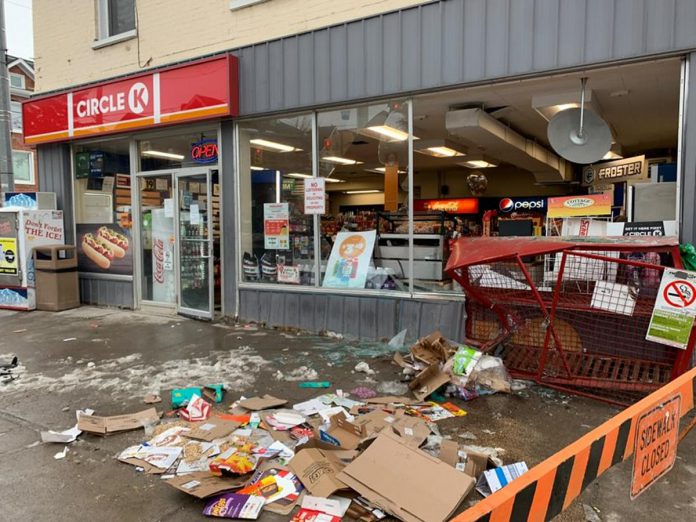 A vehicle hit a convenience store after colliding with another vehicle in downtown Peterborough on Tuesday morning (February 7).
At around 8:15 a.m., police were called to the intersection of McDonnel and Aylmer Streets following the collision.
After arriving at the scene, officers learned one of the vehicles had struck a nearby convenience store.
Advertisement - story continues below
Although there were no serious injuries, one person was taken to Peterborough Regional Health Centre as a precaution.
Police did not provide an estimate of the damages to the convenience store building.
Police have charged a 52-year-old driver with failing to stop for a red light.