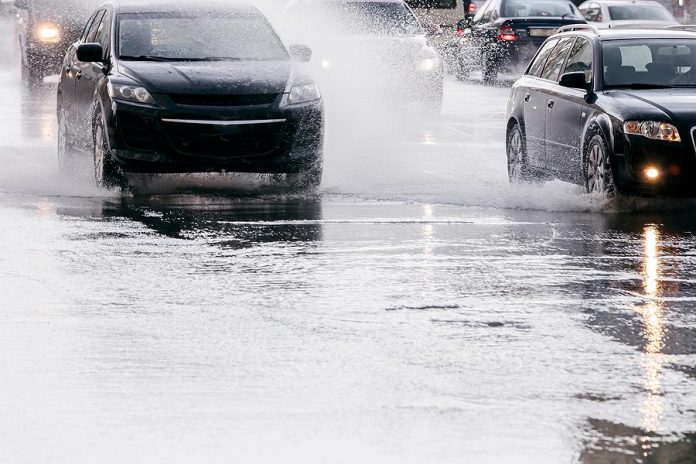 Environment Canada has issued a special weather statement for the greater Kawarthas region, with possible freezing rain followed by heavy rainfall and strong winds expected on Thursday (February 9).
The special weather statement is in effect for Peterborough County, the City of Kawartha Lakes, Northumberland County, Haliburton County, and Hastings Highlands.
A period of freezing rain with light ice accretion is possible Thursday morning before transitioning to rain or snow. The freezing rain risk appears most likely for areas over higher terrain.
Advertisement - story continues below
In the southern Kawarthas region, total rainfall amounts of 15 to 25 mm are possible before rain tapers to showers by Thursday evening. In the northern Kawarthas region, snowfall amounts of 5 to 10 cm are possible for areas over higher terrain.
Travel conditions may become hazardous due to icy and slippery roads and walkways. Localized flooding may occur in areas of poor drainage.
Strong southwesterly winds, gusting 60 to 80 km/h in Peterborough and Kawartha Lakes and 70 to 90 km/h in Northumberland, are expected Thursday afternoon into early Thursday evening.
High winds may toss loose objects or cause tree branches to break. Isolated utility outages are possible.