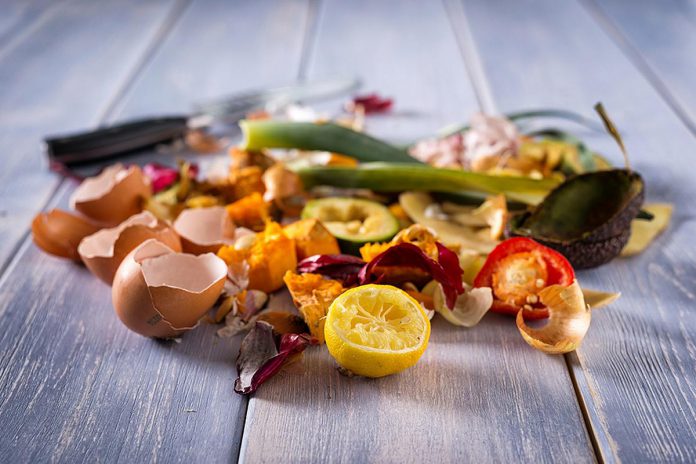 Peterborough city council has approved significant changes to residential waste collection in the city beginning this fall: the use of clear garbage bags for residential waste collection and switching to every-other-week residential garbage collection starting October 31 — coinciding with the introduction of a weekly 'green bin' service to collect household organic waste.
City council approved the waste management service changes at its meeting on Monday night (February 27), following general committee approval two weeks ago.
These changes do not effect the existing recycling collection program, which will continue to be provided on a weekly basis. In addition, the Downtown Business Improvement Area, apartment buildings, and private road serviced developments are not affected by the waste management service changes.
Advertisement - content continues below
The requirement for clear garbage bags is intended to encourage residents in complying with the city's recycling and organic waste separation guidelines. The city has identified eight to 10 per cent of material thrown out as garbage could be recycled.
The use of clear garbage bags in other municipalities — including all eight townships in the County of Peterborough — has resulted in significantly fewer recyclable items going to landfill. It also improves worker safety by allowing transfer station staff to quickly assess whether there are recyclable or hazardous items in a bag.
Only clear garbage bags will be collected curbside as of October 31. Although people can switch to using clear bags at any time, the city is encouraging residents to use up their supply of existing opaque garbage bags before the change to clear garbage bags is in effect.
All waste items must be placed directly in the clear bags, with the exception of one smaller opaque 'privacy bag' within each clear bag to contain items that residents want to shield from view such as sanitary products or shredded financial information. If organic waste or recyclable material is visible in the clear plastic bags, collectors will use "tolerance" and the bags may still be collected.
Along with the requirement for clear garbage bags, the city will begin collecting residential garbage only every other week beginning October 31, when the new weekly green bin service to collect household organic waste begins.
Advertisement - content continues below
The city says weekly garbage collection will no longer be necessary after the weekly green bin collection service is introduced. According to a city study, household organic waste is the largest single component of material going to the landfill, making up 41 per cent of residential garbage.
Every-other-week garbage collection is common in Ontario communities that have green bin programs, including Barrie, Durham, Guelph, Niagara Region, Ottawa, Peel, Simcoe County, Toronto, and Waterloo.
The city expects it will increase the number of garbage bags that each household can put out for collection every other week from the current limit of two bags to a new limit of four bags.
For the new green bin program, the city will provide — at no cost to residents — both smaller green bins for kitchen countertops and larger green bins for curbside collection. Kitchen and food waste, as well as pet waste, can be placed in the green bin for curbside collection, which is a heavy-duty and pest-proof cart with a locking mechanism on the lid.
Delivery of green bins will begin in September and is expected to be completed by mid-October, with weekly curbside green bin collection beginning on October 31.
The city will be providing public education and awareness information to residents about the waste management service changes well before they go into effect on October 31. This includes information shared through local media, informational material that will distributed along with green bins starting in September, and a "what's in and what's out" information sheet that details what organic waste can go in the green bin.
Advertisement - content continues below
The city will also provide eligible households with a waste management calendar including a map illustrating collection zones and clearly marked collection dates for each zone.
For more information about the proposed changes to garbage collection, visit peterborough.ca/reducewaste.
A report will be brought to council at a future date to amend the city's waste collection enforcement by-law to include new definitions of the waste stream, collection requirements, and penalties for non-compliance as an option if public education efforts are not effective in changing waste disposal behaviours.
In addition to the proposed changes to garbage collection, council approved an update on the transition of Ontario's residential blue box recycling collection and processing program from a municipally administered system to a producer-administered system effective January 1, 2024.
Under the new system, producers of packaging and paper products become fully responsible for the blue box program. A producer-controlled non-profit organization called Circular Materials Ontario will have responsibility for operating the collection and receiving of blue box materials across Ontario on behalf of all producers.
This story has been updated with city council's approval of the waste management master plan and additional details of the changes.