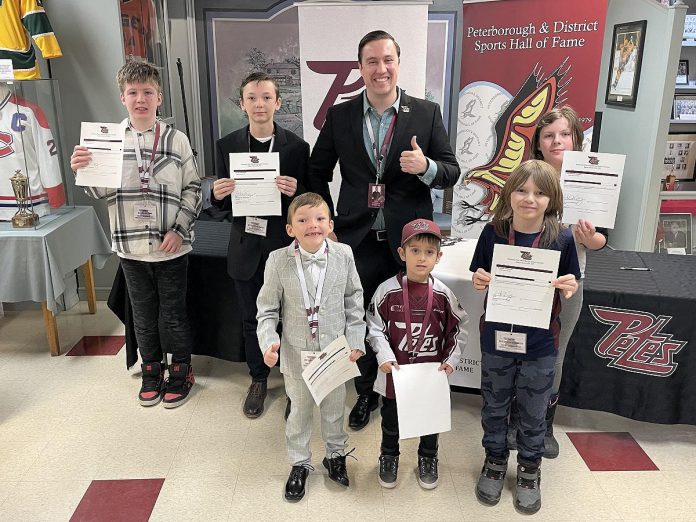 While Deacon, Talon, Damien, Blake, Alexis, and Carter didn't suit up for the Peterborough Petes, they provided an assist to the club while representing 'Team Five Counties' with class.
The six kids — all Five Counties Children's Centre clients or their siblings — assumed roles as General Manager, Coach, Assistant Coach, PA Announcer, In-Game Host, and Radio Broadcaster at the recent Petes game on Family Day (February 20). It was part of the Petes' Next-Gen program that lets kids shadow the real people in these roles.
"Had this cool cat up in the PA booth," tweeted Matty Buller, the Petes' PA Announcer. "His name is Deacon and he nailed it. I'm sure if there were no child labour laws, he'd easily take my gig."
Advertisement - content continues below
Five Counties helped select this year's Next-Gen participants and was proud to partner with the Petes.
The Family Day matinee game has become an annual tradition for the two organizations. It allows Five Counties to raise funds and awareness for our treatment services offered to kids/youth and families in the area.
Besides the six Next-Gen-ers, many Five Counties families also attended the Petes game, and one — young Scott McDonald and his entire family — was featured in the pre-game ceremonial puck drop.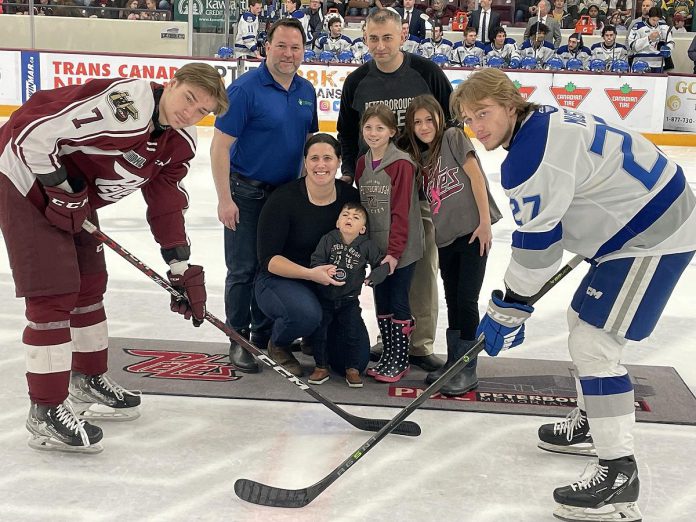 The Petes game capped a busy weekend of in-person and virtual Winterfest 2023 activities organized by Five Counties. While not present at the festivities, there's always an elephant in the room.
In 2022-23, Five Counties is on track to support more than 6,000 kids/youth and their families in our region — the highest number of clients we have ever served in a year. It's testament to our staff going above and beyond to provide support.
Even as we make progress to provide more speech, physio, and occupational therapy for kids like Talon and Deacon, the cold hard fact remains: too many kids are waiting too long for services.
Advertisement - content continues below
Wait times for children's treatment services were a problem a decade ago and have only grown worse. Today, especially for speech/language therapy and occupational therapy, close to 2,000 local children are waiting for care for as long as 18 to 24 months.
We understand how difficult and frustrating this can be.
Like other children's treatment centres in Ontario, Five Counties is working diligently to improve access to treatment for our clients. As a member of Empowered Kids Ontario and the Children's Health Coalition, we've lobbied the provincial government for additional support through the Make Kids Count campaign.
VIDEO: Cooper's Story: With Her, Every Step of the Way – Five Counties Children's Centre

It's estimated only one in three kids receives community-based rehabilitation services within the clinical standard, while the majority can wait almost three years to access care.
Every day (not just Family Day), our kids and families demonstrate the power of resilience, hard work, and reaching for the stars. These are life lessons from which we can all learn and benefit — on or off the ice.
At Five Counties, we realize even as we make strides in care, our work is never done!