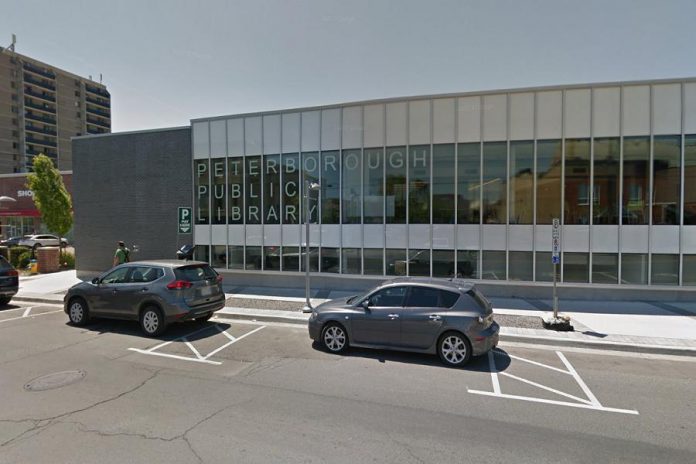 The Peterborough Public Library will be the first public library to be recognized as a Gord Downie & Chanie Wenjack Fund Legacy Space.
The Gord Downie & Chanie Wenjack Fund was founded by the late Gord Downie, frontman of The Tragically Hip, along with his brother Mike Downie and the family of Chanie Wenjack. Chanie was an Indigenous boy who had been taken away from his family home in Ogoki Post, located on the Marten Falls Reserve in northern Ontario, in 1963 and forced to live at a residential school in Kenora. In 1966, the 12-year-old boy died from exposure after he fled the school and attempted to walk the 600-kilometre journey back to his home.
Legacy Spaces are safe and welcoming places where conversations and education about Indigenous history, and our collective journey towards reconciliation, are encouraged and supported. They also serve as symbols and reminders of the important work each of us needs to undertake in responding to the Truth and Reconciliation Commission's 94 Calls to Action.
Advertisement - story continues below
Tweet this quote
"The library is a busy community hub dedicated to curiosity, discovery, and learning," says Peterborough Public Library CEO Jennifer Jones in a media release. "We're proud to welcome everyone into the space, to learn about Indigenous history, and take actions toward reconciliation."
The Peterborough Public Library's Legacy Space is supported by United Way Peterborough & District, Trent University Faculty Association, CUPE 3908 – Trent University Contract and Student Academic Workers, Peterborough and District Labour Council, PVNCOECTA – Catholic Teachers Union, OPSEU Local 365 – Trent University Support Staff Union, OPSEU Local 327 – Peterborough Health Unit Workers, and Kawartha Pine Ridge ETFO Teachers.
"United Way Peterborough & District is proud to be partnering in bringing a Legacy Space to our community," says United Way CEO Jim Russell. "Peterborough Public Library is already a place for all community members to learn, and the addition of a Legacy Space provides us with a location to grow in our shared reconciliation journey."
Advertisement - story continues below
Tweet this quote
The Peterborough Public Library is currently creating the Legacy Space, including developing programs and collections, and planning its launch. The library will celebrate the opening of the Legacy Space from 11 a.m. to 1 p.m. on Saturday, May 27th.
"The community-based Legacy Space is a positive step for Peterborough," says CUPE 3908 president Mitch Champagne. "As we work towards reconciliation, words ring hollow when they are not supported by actions. The Legacy Space will provide the people of Nogojiwanong a place where they can continue to learn and reflect about the truth and take active roles in working towards reconciliation."
The Peterborough Public Library recently selected Moon of the Crusted Snow by Waubgeshig Rice, an author and journalist from Wasauksing First Nation, for its inaugural One Book, One Peterborough, a community reading initative where Peterborough residents voted on one of three finalists. Copies of the book will be available starting in May, For more information,visit www.ptbolibrary.ca.
This story has been updated to correct the location of Chanie Wenjack's home.