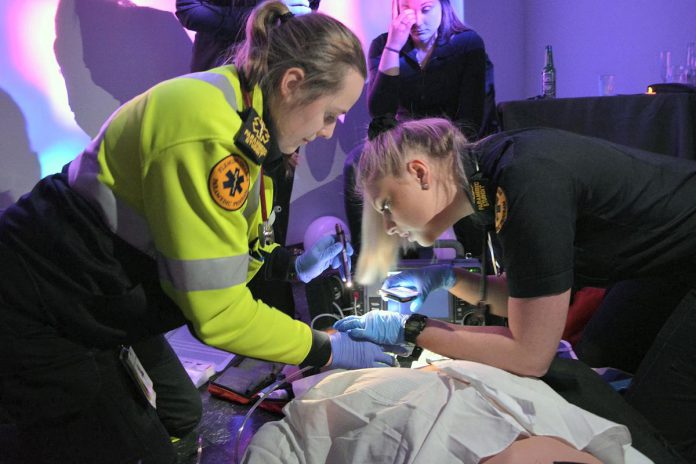 If you see emergency vehicles and people who appear to be injured at Fleming College in Peterborough on Tuesday (March 14), don't be alarmed.
Students in multiple programs at the college will be participating in a mass-casualty incident simulation at the Sutherland Campus off Brealey Drive.
"This simulation is a valuable, hands-on learning experience for our students," reads a media release from Fleming College.
Advertisement - story continues below
Led by students in the college's paramedic program and involving students in the pre-service fighter education and training and pre-health sciences programs, the exercise will involve students and volunteers dressed up to appear distressed or injured.
Emergency vehicles will also be on site.
Set-up for the simulation will begins at 8:30 a.m., with the exercise running from approximately 9:30 a.m. to 2:30 p.m.
Most of the activity will take place in the Oak parking lot and in the B Wing of the main campus.