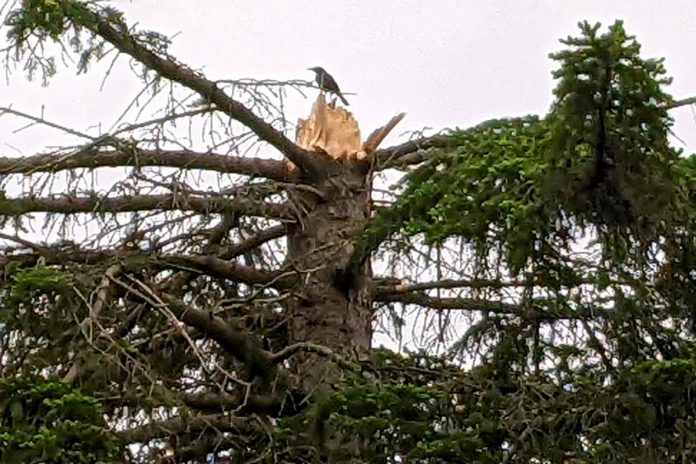 Four municipalities in the greater Kawarthas region are receiving almost $1.2 million in provincial disaster recovery funding to help cover the costs of the emergency response and repairs to municipal infrastructure related to last May's windstorm that swept across southeastern Ontario.
In Peterborough County, the Township of Asphodel-Norwood is receiving up to $142,000. In Hastings County, the Township of Tudor and Cashel is receiving up to $531,000, the Township of Limerick is receiving up to $402,000, and the Township of Wollaston is receiving up to $117,000.
The financial support is being provided through Ontario's Municipal Disaster Recovery Assistance program, which helps municipalities address extraordinary emergency response costs as well as damage to essential municipal property or infrastructure like bridges, roads, and public buildings, as a result of a natural disaster.
Advertisement - content continues below
To be eligible for the program, municipalities must submit a resolution of council and an initial claim with documentation within 120 calendar days from the date of the onset of the disaster,
On May 21, 2022, a derecho — a widespread and long-lived windstorm associated with a line of rapidly moving showers or thunderstorms — moved across southeastern Ontario, resulting in sustained winds of up to 120 kilometre per hour that toppled hydro transmission towers and broke utility poles, damaged homes, and uprooted trees, with broken branches also taking down power lines and damaging property.
The severe weather resulted in significant municipal costs for emergency response, including providing shelters, cleaning up fallen trees and branches along roads, and repairs to damage to municipal infrastructure.
Advertisement - content continues below
"The Municipal Disaster Recovery Assistance program is an important source of funding for municipalities that have suffered extensive damage due to unexpected natural disasters," said municipal affairs and housing minister Steve Clark in a media release. "I want to thank municipal staff, volunteers, and emergency responders for working together to keep people safe during the storm."
In total, 10 municipalities in southeastern Ontario are receiving up to $5 million under the program. The other six municipalities receiving the funding are:
Township of Addington Highlands in Lennox & Addington County (up to $932,000)
Township of Uxbridge in the Regional Municipality of Durham (up to $881,000)
Township of Alfred and Plantagenet in United Counties of Prescott and Russell (up to $809,000)
City of Clarence-Rockland in United Counties of Prescott and Russell (up to $751,000)
Township of Greater Madawaska in Renfrew County (up to $272,000)
Township of North Frontenac in Frontenac County (up to $193,000)