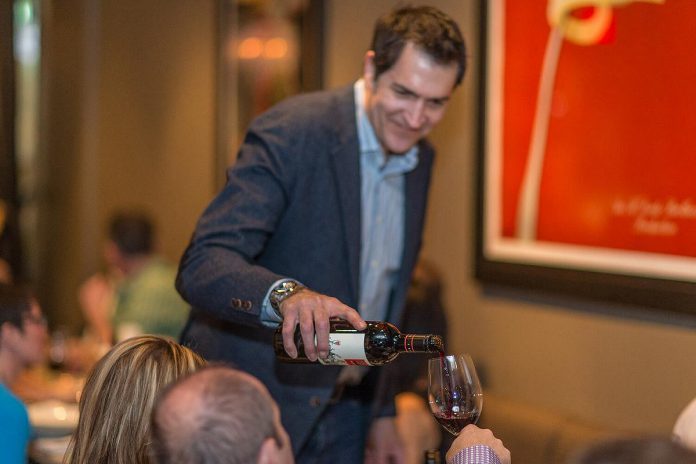 Pane Vino Trattoria & Wine Bar in Lindsay will be closing at the end of May.
Louis Karkabasis, owner and sommelier of the popular Italian eatery, made the announcement Tuesday (May 2) on Facebook.
"After 14 years, Pane Vino Lindsay's last day on Kent St will be Saturday, May 27th," Louis writes. "For the next month, service will continue as usual so be sure to stop by."
Advertisement - content continues below
Louis grew up in Lindsay, where he worked in his family's restaurant business as a child with his parents Chris and Cathe and sister Nicki. Chris and Cathe were former owners of the Cottage Restaurant and later the Olympia Restaurant, which is currently owned by Nicki and her husband Costas Dede.
Louis later travelled to Europe, playing professional basketball, where he further developed his passion for wine and food, particularly Italian and Mediterranean cuisines.
He lived in the Bay Area of California for 12 years, where he owned and operated his own wine import and distribution business and received his sommelier certification. While in California, Louis was introduced to the "farm-to-table" local food movement pioneered by chef Alice Waters of Chez Panisse, a restaurant in Berkeley, California.
Louis brought the concept to Lindsay when he opened Pane Vino in June 2009, working closely with local farmers to source the restaurant's meat, poultry, fish, vegetables, and dairy products for its menu of modern Italian cuisine.
As for Louis's future plans, he drops an intriguing hint on Facebook.
"Exciting new endeavours are on the horizon, so stay tuned for what's to come," he writes.