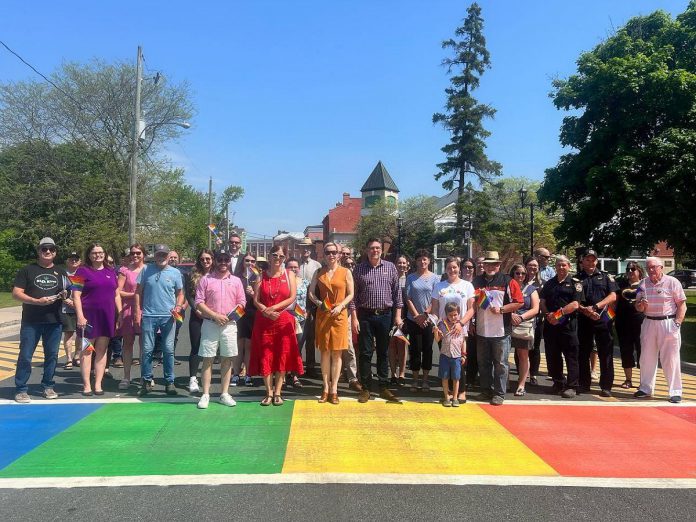 The Municipality of Port Hope officially unveiled its first-ever rainbow crosswalk in celebration of Pride Month at a special ceremony outside of Town Hall on Thursday morning (June 1).
Port Hope mayor Olena Hankivsky, councillors, staff, and members of the community gathered at the Queen Street crosswalk for an official ribbon-cutting ceremony.
"The new rainbow crosswalk is a permanent symbol in our community that reinforces the municipality's commitment to advance work around equity, diversity, and inclusion," Hankivsky said.
Advertisement - content continues below
"The vibrant symbol sends a clear message that all people are welcome in Port Hope," Hankivsky added. "This council will continue to foster an inclusive, equitable and diverse community, where people feel safe, respected, and welcome to express themselves. Our new crosswalk is a signal to all that we are prepared to 'walk the walk'".
During the ceremony, the Progress Pride Flag was again raised at town hall as it has been for the last several years. The flag will fly throughout June in recognition of Pride Month and in support of the 2SLGBTQI+ community.
Originally designed by Gilbert Baker for San Francisco's Gay Freedom Celebration in 1979 with eight colours, the Pride flag was later simplified to include six colours (red for life, orange for healing, yellow for the sun, green for nature, turquoise for art, indigo for harmony, and violet for spirit). The updated Progress Pride Flag was designed in 2018 by American designer Daniel Quasar.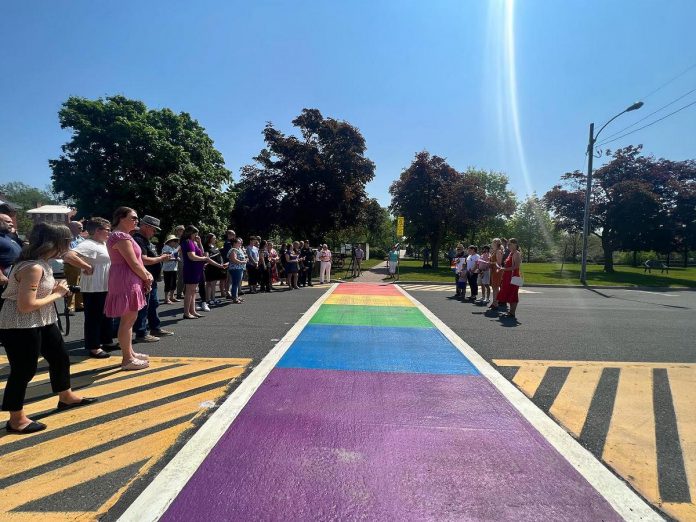 Advertisement - content continues below
Quasar added a five-coloured chevron to the traditional Pride flag's six colours, with the black and brown of the chevron representing marginalized people of colour and the white, pink, and light blue of the chevron reflecting the colours of the Transgender Pride Flag designed by Monica Helms in 1999.
Pride events are taking place in both Port Hope and across Northumberland County during the month of June.
For events in Port Hope, visit porthope.ca/events. For Pride events in Northumberland County, visit northumberland.ca/pridemonth.