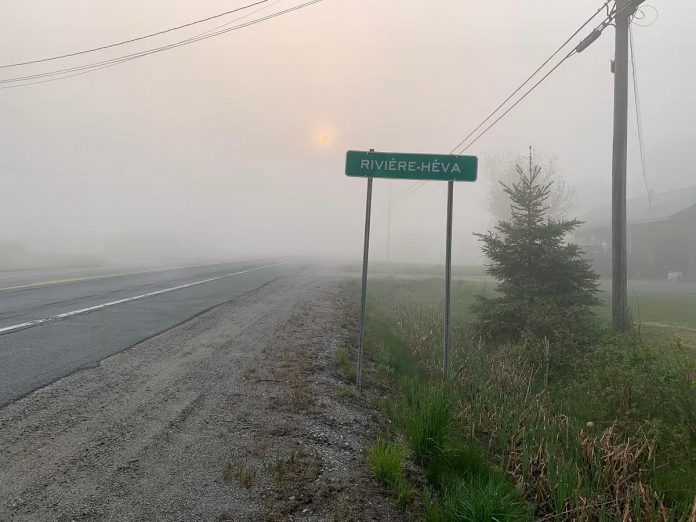 Environment Canada and the Province of Ontario's special air quality statement for the Kawarthas region remains in place because of high levels of air pollution due to smoke from forest fires.
The special air quality statement is in effect for Peterborough, Kawartha Lakes, Northumberland, Haliburton, and Hastings Highlands.
Smoke plumes from forest fires primarily in Quebec but also in northeastern Ontario have resulted in deteriorated air quality.
Advertisement - content continues below
The poor air quality began on Sunday afternoon (June 4) and may persist through the rest of the week.
Air quality and visibility due to wildfire smoke can fluctuate over short distances and can vary considerably from hour to hour.
Wildfire smoke can be harmful to everyone's health even at low concentrations. People with lung disease (such as asthma) or heart disease, older adults, children, pregnant people, and people who work outdoors are at higher risk of experiencing health effects caused by wildfire smoke.
Advertisement - content continues below
People respond differently to smoke. Mild irritation and discomfort are common, and usually disappear when the smoke clears. Drinking lots of water can help your body cope with the smoke.
Stop or reduce your activity level if breathing becomes uncomfortable or you or someone in your care feel unwell. Contact your health care provider if you develop severe symptoms,
Reduce sources of indoor air pollution. If you can, avoid smoking or vaping indoors, burning incense and candles, frying foods, using wood stoves, and vacuuming. Dust on indoor surfaces can be removed by wiping and wet mopping during a pollution episode.
This story has been updated to include the latest forecast from Environment Canada .