After a few years of adapting to virtual gatherings during the pandemic, the Women's Business Network of Peterborough (WBN) is ready to get back to doing what it does best — focusing on in-person personal connections and business growth for professional women.
Launching this year's theme of "Empowered Women … Empower Women," WBN kicks off its 2023-2024 season at 5:30 p.m. on Wednesday, September 6th at the Holiday Inn Waterfront in downtown Peterborough with guest speaker Maryam Monsef, former Peterborough-Kawartha MP and federal Cabinet minister and founder and CEO of Onward.
Since its establishment, WBN has been connecting women in business and supporting them on endeavours through monthly member meetings and events designed to mentor, educate, and support professional women.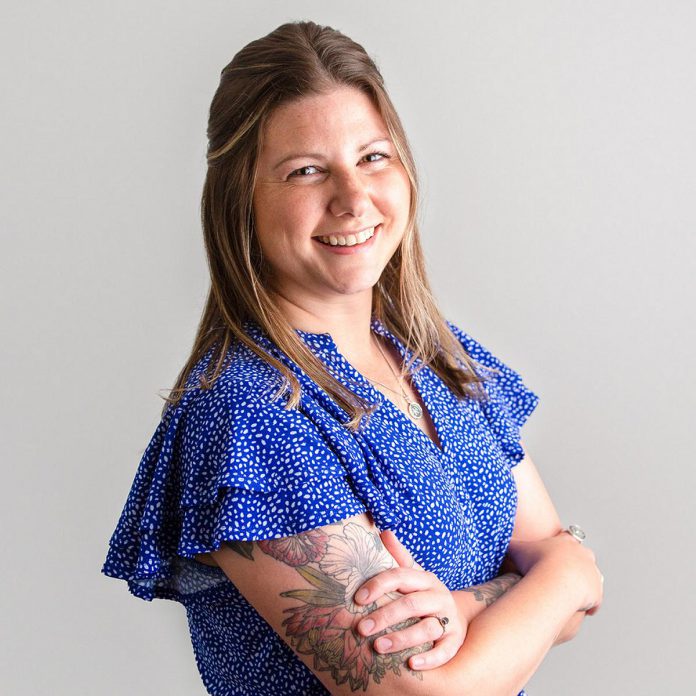 Tweet this quote
Katelyn Kemp, the incoming president of WBN's board of directors, is eager to take over the reins this season and take WBN back to its roots.
"I'm looking forward to the experience that I'm going to gain this next year," says Kemp. "It's been really great to just have so much support in the community and the encouragement that I can do this. We're just so excited."
In her professional life, Kemp is the director of Alternatives Community Program Services, which works with adults with developmental disabilities in the community. A couple of years ago, when she found herself wanting to participate in something outside of work, a colleague encouraged Kemp to join WBN, where she eventually became membership director.
"I thought it would be really great to do something completely different," she recalls. "It's a very active working board, so there's a lot that goes into it. I've been able to learn so much, even just from sitting through membership and now becoming president."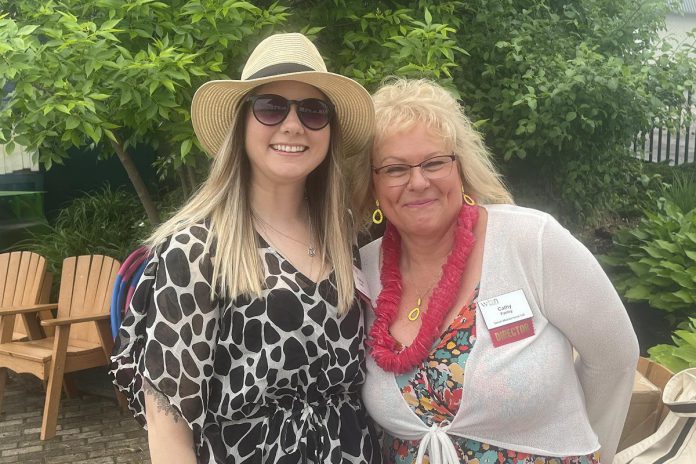 At the end of her second year with WBN, Kemp was pregnant and, knowing she would be going on maternity leave soon, she took the opportunity to try something new by taking on the president role.
"I'm a very big lifelong learner, and I know that you can't learn something like this in school," she says. "I knew this was going to be a big learning curve, but it was also going to be really great."
While Kemp initially jumped at the opportunity because she thought she'd have more free time available during maternity leave, she jokes she's now busier than she was while working 40-hour weeks.
Tweet this quote
According to Kemp, she's been so busy because because WBN has a lot in store to make this season a memorable one and to get things back to the way they used to be pre-pandemic. The themes for the past two seasons had a lot to do with bouncing back from hardship and building resiliency after the pandemic.
This year's theme of "Empowered Women … Empower Women" instead focuses on WBN's core mission.
"It's going back to the basics of why we're here," Kemp says. "We're women in business supporting each other, both professionally and personally."
As WBN treasurer Kim Freeburn explains, businesses were in "protection mode" for the past few years during the pandemic, adapting to stay open while keeping employees healthy. Now, businesses are ready to focus again on growing their success.
"The world is different and we have to figure out how do we navigate that with more of a growth mindset," Freeburn says. "We're ready for growth. That includes growing our membership and empowering our members to imagine bigger and better things, including things they haven't considered before. The way we're setting it up for this year, the sky is the limit."
With Kemp describing the upcoming season as a "rebuilding" year, WBN's board is introducing new methods to reconnect with previous members and to encourage new members to join the organization.
Tweet this quote
One such method is by sharing a podcast hosted by outgoing president Diane Wolf and social director Rebecca O'Rourke. The duo will be interviewing board members and spotlighting businesses, covering a range of both professional and personal topics.
The podcast will be shared through the WBN social media platforms, with another goal of the board to increase the organization's online presence.
"The hope is that when we're getting into this new field of marketing and advertisement, that it's not just the WBN that's getting promoted," explains Kemp. "It's all the individual businesses that want to promote their business through us. It will go to a larger network than it previously has."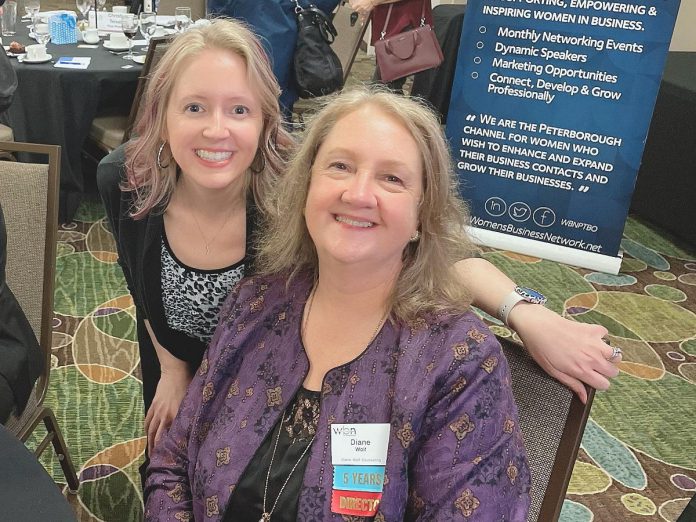 For each monthly meeting, WBN members can sign up to sponsor the meeting and talk to the group about their business for a few minutes. The $150 sponsorship includes social media exposure, a feature in the WBN newsletter before and after the meeting, and the opportunity to share a table gift and, ultimately, broaden their exposure both among other members and in the community.
Members can also set up exhibitor tables during the monthly meetings to promote and showcase their offerings and services.
For the opening member meeting of the 2023-24 season on Wednesday, September 6th, WBN is welcoming Maryam Monsef as the guest speaker. The founder and CEO of women's network Onward and a recent new mom, Monsef is the former MPP of Peterborough-Kawartha and federal Cabinet minister who helped establish Canada's first full department for women and gender equality. At the meeting, she will be speaking on the role of business in driving social equity.
Tweet this quote
"Maryam was a natural fit — being a well-known local person with a great leadership background — to talk to us about what it means to empower women and how to pay it forward and empower others as well as yourself," Freeburn says.
New this year, a program for new membership has been created by membership director Nancy Wiskel and secretary Adeilah Dahlke.
"We know that joining a program like this can be intimidating and the biggest thing again is we're coming back to why we're here," Kemp explains. "It's for building community, support, networking, and building on both professional and personal growth. The whole membership this year is going to be very inclusive for anyone that's now joining and for recurring members."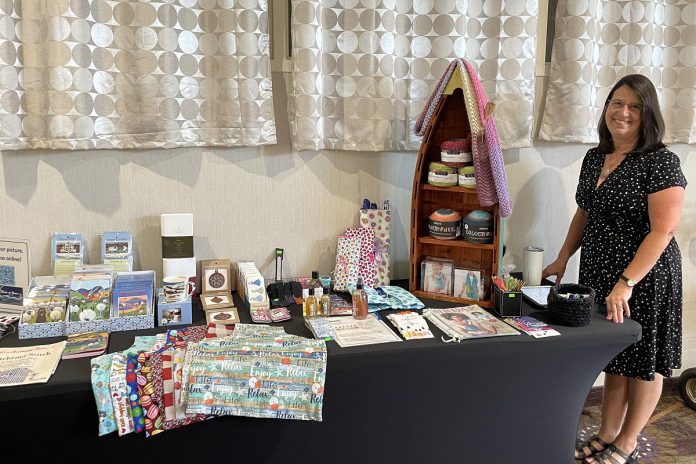 Kemp adds that another main goal for the year is to get back into creating personal connections that happen in person at meetings rather than over email and virtually. It's about bringing professional women back together, no matter what they're looking for.
"Everyone joins WBN for a different reason," she says, adding that some women are new in town wanting to create connections, others are looking to grow their business in some capacity, and others just want to learn more about themselves and bring strategies back to their organizations.
As well as being a community of women who support one another, Kemp says WBN encourages mentorship of emerging leaders. The organization is always in search of volunteers, she adds, stating that it's a great way for people to learn to become comfortable in leadership positions.
Tweet this quote
"It's creating those personal connections to other businesses and other like-minded people and learning both professionally and personally," she notes. "Wherever someone is coming from, there's going to be something for them."
That includes Kemp who, through her new position as the board's president, is looking forward to expanding her knowledge and experience.
"I'm really excited for this year and I'm excited to grow with all the other members that are going to be attending this year," she says. "We're all going to be learning new things, especially myself. I am so happy to be able to do that in such a welcoming, supportive, and safe environment."
If you're a professional woman in the Peterborough area who's interested in learning more about the Women's Business Network of Peterborough, or you want to apply for membership, visit wbnptbo.ca. You can also connect with WBN on LinkedIn and Facebook.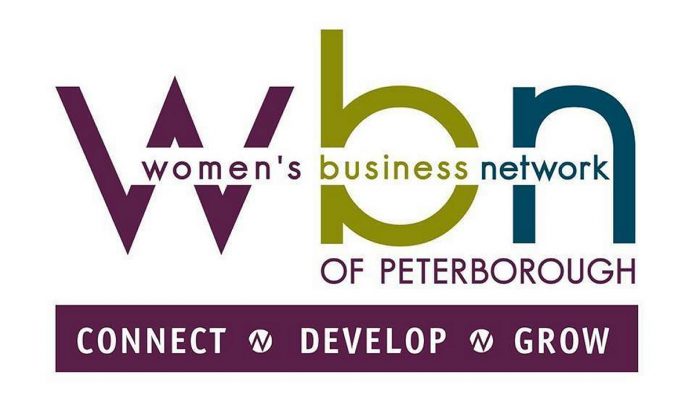 This branded editorial was created in partnership with the Women's Business Network of Peterborough. If your business or organization is interested in a branded editorial, contact us.