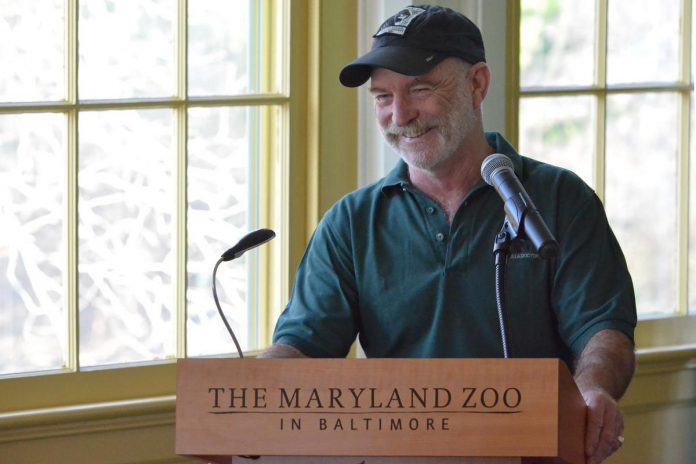 Peterborough native Dr. Mike Cranfield, a renowned conservationist and wildlife veterinarian, has passed away after a brief illness. He was 71 years old.
Born and raised in Peterborough, Cranfield graduated from the University of Guelph and earned his doctorate of veterinary medicine from the Ontario Veterinary College in 1977, with a residency at the Toronto Zoo. He originally trained as a large animal veterinarian to treat farm animals like cows and horses.
After working as a veterinarian for Riverview Park and Zoo in Peterborough and a wild animal zoo in Japan, Cranfield moved to Baltimore in 1982 to become chief veterinarian of the Maryland Zoo, subsequently becoming the zoo's director of animal health, research, and conservation who was responsible for the health and care of more than 1,500 animals at the zoo.
Advertisement - content continues below
In 1998, while still working at the Maryland Zoo, Cranfield became director of the Mountain Gorilla Veterinary Project, a non-profit organization formed in 1986 at the request of Dian Fossey, famous for her study of wild mountain gorillas in Rwanda, with a mission to save the lives of critically endangered mountain gorillas living in Rwanda, Uganda, and the Democratic Republic of Congo, as well as endangered eastern lowland gorillas in the Democratic Republic of Congo.
In addition to his duties at the zoo, Cranfield began spending several months each year in Africa, where he worked with local trackers and guides to treat injured and sick gorillas in their wild habitat.
Under Cranfield's leadership from 1998 to 2009, the Mountain Gorilla Veterinary Project expanded to include its One Health programs for the mountain and Grauer's gorillas living in Uganda and the Democratic Republic of Congo, orphaned gorillas, and for people and animals working in and living near gorilla habitat. He also started a program for African students to study veterinary science, with tuition paid by the Mountain Gorilla Veterinary Project.
Today, the Mountain Gorilla Veterinary Project operates as Gorilla Doctors, in partnership with The Karen C. Drayer Wildlife Health Center at the University of California, Davis. Under Cranfield's leadership, it grew from a single American veterinarian to an organization with more than 80 per cent of its staff, including 13 veterinarians, from its African partner nations.
"Mike transformed and expanded the field of wildlife conservation medicine through his visionary approach," reads a statement from Gorilla Doctors. "Mike was an instrumental mentor to countless students, veterinarians, and early career conservationists working in eastern gorilla habitat countries, fostering the capacity and talent of the future leaders of great ape medicine."
"Mike contributed immeasurably to the recovery of mountain gorillas in Rwanda, Uganda, and (the Democratic Republic of) Congo, one of the few conservation success stories on our planet."
Advertisement - content continues below
A documentary called Gorilla Doctors featuring Cranfield was broadcast on CBC's The Nature of Things in 2014.
Cranfield received a number of conservation awards during his career, including the Michael D. Hankin Award for Conservation from the Maryland Zoo in Baltimore, the Dr. Emil P. Dolensek Award from the American Association of Zoo Veterinarians, and the Oscar W. Schalm Award from the University of California, Davis.
"Mike was a pioneer," says Rob Hilsenroth, a longtime friend of Cranfield and executive director of the American Association of Zoo Veterinarians. "When he started working with the mountain gorilla program in Africa, he completely changed it from an (non-governmental organization) that provided veterinary care to sick and injured animals to the world-class conservation program that Gorilla Doctors is today."
"He championed what we now call 'one health' long before it became popular among health care professionals and conservationists," Hilsenroth adds. "And he mentored many students and veterinarians in the U.S. and in Africa along the way. The animal world is a better place because of Dr. Mike."
Along with his work with Gorilla Doctors, Cranfield volunteered weekly to spay and neuter cats and dogs free of charge at local animal shelters.
"Mike was a legend," says Baltimore veterinarian Kim Hammond. "He brought everyone around him energy rather than taking it."
Advertisement - content continues below
Cranfield died on Monday (August 28) from West Nile disease (see update below), which he is believed to have contracted when building his cabin in the woods of Ontario.
A gathering of remembrance will be held at the Maryland Zoo in Baltimore from 5 to 8 p.m. on Saturday, October 14th.
Donations in his memory may be made to the Gorilla Doctors' Mike Cranfield Memorial Fund (P.O Box 356, Davis, CA 95617) or at www.gorilladoctors.org/drmike/, the Maryland Zoo (1800 Mansion House Dr., Baltimore, MD 21217), or the Riverview Park and Zoo (1300 Water St., Peterborough, Ontario K9J 7G4).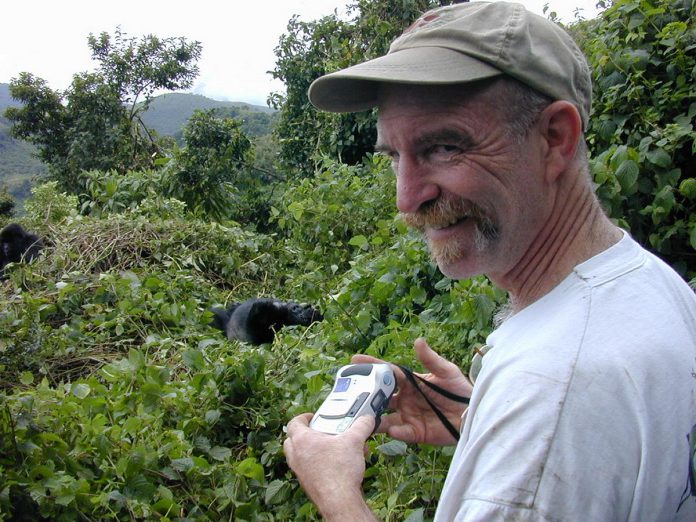 UPDATE Oct 5 2023 – The Cranfield family has been advised that, after further testing by the U.S. Centers for Disease Control and Prevention (CDC), Mike Cranfield was infested with the Powassan virus and not West Nile virus.
According to the CDC, Powassan virus is spread to people by the bite of an infected tick. Although still rare, the number of reported cases of people sick from Powassan virus has increased in recent years. Most cases in the United States occur in the northeast and Great Lakes regions from late spring through mid-fall when ticks are most active.
There are no vaccines to prevent or medicines to treat Powassan virus disease. Powassan virus causes death in about 10 per cent of severe cases, with half of those who survive severe disease having permanent or long-term neurological symptoms.