The annual Mnoominkewin gathering, a celebration of wild rice and Indigenous food sovereignty and cultural resurgence, returns to Curve Lake First Nation for its fourth year on Saturday, September 23rd with a full day of immersive experiences, educational talks, storytelling, hand drumming, and performances.
Taking place from 7 a.m. to 8 p.m. at Lime Kiln Park, this year's gathering has heightened significance on the 100-year anniversary of the signing of the 1923 Williams Treaty and will include two special guest speakers: Canada's ambassador to the United Nations Bob Rae and Dr. Fred Metallic, director of natural resources of Listuguj Mi'gmaq First Nation, between Quebec and New Brunswick.
Mnoomin (pronounced mah-noh-min), meaning the good seed or the spirit seed, is the Anishinaabemowin word for wild rice. It is the only grain native to what is now known as North America and has sustained Anishinaabeg peoples for millennia. The practice of planting, tending, gathering, and processing mnoomin into food is called mnoominke, with mnoominkewin describing the way of life, art, and culture that develops as the community practises mnoominke.
Advertisement - content continues below
The Mnoominkewin gathering provides an opportunity for attendees to participate in a full day of experiential learning, from planting and harvesting mnoomin to the process of processing it into food. Throughout the day, Anishinaabeg chefs will cater breakfast, lunch, and dinner to showcase the region's culinary flavours and traditions, with mnoomin taking centre stage.
The gathering will also see engaging discussions led by Indigenous knowledge keepers and experts in sustainable agriculture, natural resource management, nutrition, and wild rice cultivation.
Former politician Bob Rae, now Canada's ambassador to the United Nations in New York, will discuss the United Nations Declaration on the Rights of Indigenous Peoples. Dr. Fred Metallic, director of natural resources of Listuguj Mi'gmaq First Nation, will share lessons from his community's development of their salmon law and implementation of their ranger program.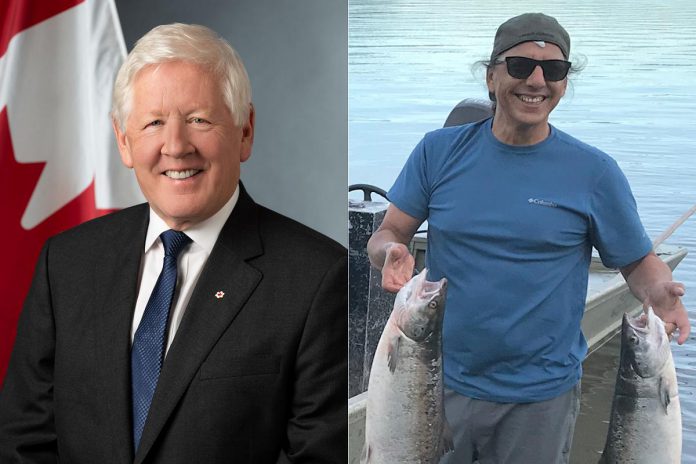 Attendees will have the opportunity to attend a Nishnaabeg language workshop and to learn the history of the Williams Treaty through a historical photo exhibit. Accompanying the educational component of the gathering will be performances by traditional hand drummers and singers, an innovative circus arts performance, and evening musical performances that will culminate with a One Hundred Gun Salute fireworks display after sunset.
With 2023 being the centennial anniversary of the signing of the 1923 Williams Treaty, this year's Mnoominkewin gathering serves as a poignant reminder of the resilience and strength exhibited by Mchi Saagig Nishnaabeg. The Williams Treaty curtailed the inherent right of Michi Saagig Nishnaabeg to freely engage in harvesting, hunting, and fishing, which resulted in many decades of profound hardships, hunger, unjust imprisonment, and prosecution.
"As we come together to gather, plant, process, eat, celebrate, and rekindle familial and communal bonds, we want to undo the legacy of harm inflicted by the colonial government through the Williams Treaty," says James Whetung of Curve Lake First Nation in a media release. "Mnoominkewin stands as a transformative force, revitalizing our cultural traditions, asserting our inherent sovereignty, and embodying the essence of Mnoominkewin — the art of wild ricing."
Advertisement - content continues below
Tweet this quote
The Mnoominkewin gathering is a community-driven and family-friendly event open to anyone who wishes to gain a deeper understanding and appreciation for Indigenous food sovereignty. This is no cost to attend and all meals are provided free of charge. You can register in advance on Google Docs.
The gathering is sponsored by Curve Lake First Nation's Gaming Revenue Fund, Nish Tees, Black Duck Wild Rice, Public Energy Performing Arts, Peterborough Academy of Circus Arts, and St. Andrew's United Church in Beaverton.
For more information about the Mnoominkewin gathering and any schedule updates, visit www.mnoominkewin.com. To donate to Mnoominkewin via Public Energy, visit canadahelps.org.