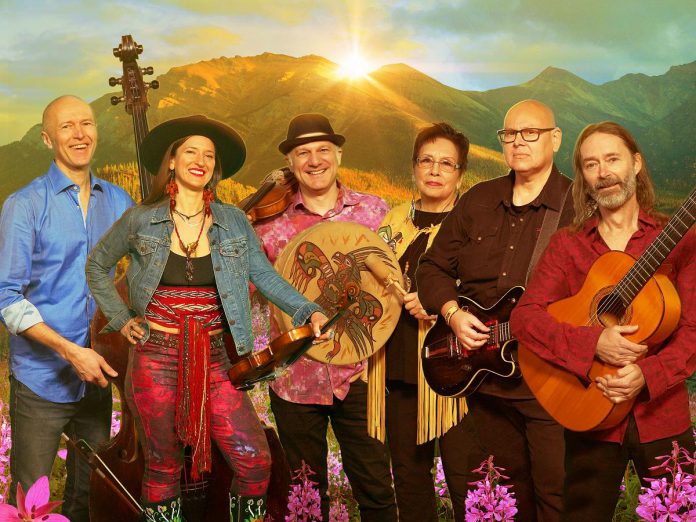 With National Day for Truth and Reconciliation on September 30, a new multimedia music production is embarking on a months-long tour reminding Canadians that listening to Indigenous truths must extend beyond a single day.
Billboard-charting roots band Sultans of String will be bringing their latest album Walking Through the Fire to the stage, joined by the award-winning First Nations, Métis, and Inuit artists who collaborated on and shared their voices for the album.
Launching on a 30-performance tour this week, the production (which shares a name with the album) will be stopping at Lindsay's Flato Academy Theatre at 8 p.m. on Wednesday, October 4th — the only performance in the Kawarthas region.
Advertisement - content continues below
Tweet this quote
Walking Through The Fire — both the album and tour — includes talents exploring a diverse range of sounds from rumba, rock and folk music, to spoken word and drumming, representing cultures and communities from across Turtle Island (North America).
Under the central theme that Indigenous experience and truths must be shared before reconciliation can begin, the musical collaboration was in response to the Truth and Reconciliation Commission's "94 Calls to Action" and its final report. More specifically, the project follows the recommendations to increase education and for Indigenous and non-Indigenous peoples to work in collaboration to pave the way forward.
"This country has a history that has been ignored, distorted, twisted to suit colonial goals of destroying a people," explains Sultans of String leader and violinist Chris McKhool in a media release. "We are so fortunate for the opportunity to work with Indigenous artists, sharing their stories, their experiences, and their lives with us, so we can continue our work of learning about the history of residential schools, genocide, and intergenerational impacts of colonization."
VIDEO: Walking Through The Fire – Sultans of String

A three-time Juno-nominated and six-time Canadian Folk Music Awards winning Toronto-based band, Sultans of String is already well known for fusing international sounds and genres while highlighting voices of the marginalized, as evident in their 2020 album Refuge, which shared experiences of displaced people and newcomers in the country, and the 2021 follow-up Sanctuary, which featured recent immigrants and refugees to Canada as well as important Indigenous voices.
For the Walking Through the Fire tour, Sultans of String band members McKhool (violin), Kevin Laliberté (guitar), Drew Birston (bass), and Rosendo "Chendy" Leon (drums) will be joined by different groups of Indigenous artists on three different legs of the tour, with the first leg beginning on September 28 in Markham and ending on October 4 in Lindsay.
At the Flato Academy Theatre performance, violinist Alyssa Delbaere-Sawchuk of the Métis Fiddle Quartet is one of the Indigenous artists who will be performing. Her band collaborated on Walking Through The Fire with a song titled "Chanson de Riel," with lyrics written from the perspective of Métis leader Louis Riel while he was imprisoned and condemned to death.
Advertisement - content continues below
In contrast, other stories on the album are more personal, like Ts'msyen singer-songwriter Shannon Thunderbird's "Lost and Found." According to the album's promotional video, she wrote the song not long after the remains of the 215 children of the residential school system were discovered in Kamloops, British Columbia. Since then, the remains of more than 1,000 victims of residential school system have been found, prompting Thunderbird to reflect on the experiences of her own ancestors.
"I was in a lot of tears, thinking about my grandmother, thinking about my mother, thinking about what happened to me — all of these things that came out of this horror," explains Thunderbird in the video.
The singer will be one of the featured artists at the October 4th Lindsay performance, along with P.E.I.-based Mi'kmaw fingerstyle guitarist Don Ross, husband-and-wife duo The North Sound, Dene language singer-songwriter Leela Gilday, and Ojibwe singer-songwriter Marc Meriäinen (Nadjiwan).
VIDEO: "Black Winged Raven" featuring singers Shannon Thunderbird and Kate Dickson

Joining the onstage performers will be virtual guests on the big screen, including Inuit throat singers Kendra Tagoona and Tracy Sarazin, powwow group Northern Cree, and Chippewa/Anishinaabe Elder and poet Dr. Duke Redbird, who largely inspired the album following his collaboration with Sultans of String on their Refuge album. Now, on Walking Through The Fire, Redbird's new poem "Our Mother The Earth" is set to music.
Speaking to the importance of using Indigenous language to keep it alive, both the recording and show includes pieces with lyrics in Dene, Inuktitut, Sm'algyax, Cree, and Michif.
Despite the dark truths discussed throughout the project, Walking Through The Fire portrays a hopefulness that becomes evident in the symbolism of the title, where fire represents both something that destroys and something that nourishes and creates a new path forward.
Advertisement - content continues below
Tweet this quote
"When we drop the word reconciliation on people, there's a large group of people who don't understand what that means," explains the album's Indigenous art director, Mark Rutledge, in a media release.
"When you don't understand something, you're fearful of it. But if we go through the same experience together, we walk through that fire together, and we come out together on the other end and have that unified experience together — that's the power of this album."
Rutledge was one of many Indigenous advisors, musicians, designers, and filmmakers who guided the production of the project, including filmmakers/videographers Eliza Knockwood and Marc Merilänen. The band also met with Murray Sinclair, Ojibwe Elder and former chair of the Truth and Reconciliation Commission, to discuss the project.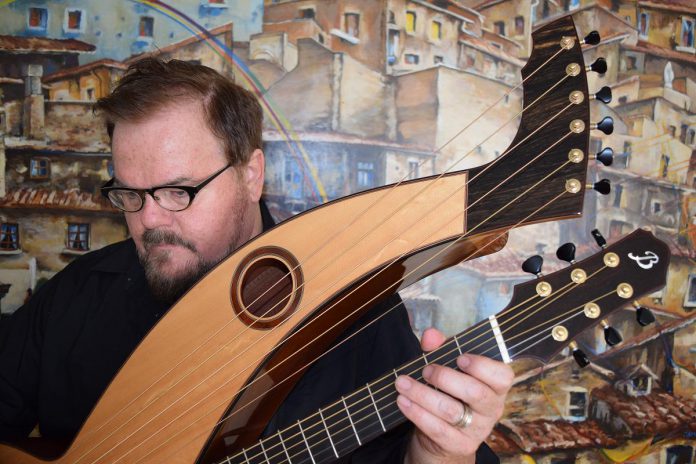 Additionally, to ensure Walking Through the Fire only positively impacts Indigenous communities, all bed tracks were recorded at an Indigenous-owned studio and funds for the record were not provided by Indigenous grants. The band will also not be applying for any Indigenous awards.
Walking Through the Fire comes to Lindsay's Flato Academy Theatre on Wednesday, October 4th beginning at 8 p.m.
Tickets cost $42 and are available both online at www.flatoacademytheatre.com or in person at the box office at 2 Lindsay Street South (open 10 a.m. to 4 p.m. Tuesday and Thursday and 10 a.m. to 2 p.m. on Saturday).