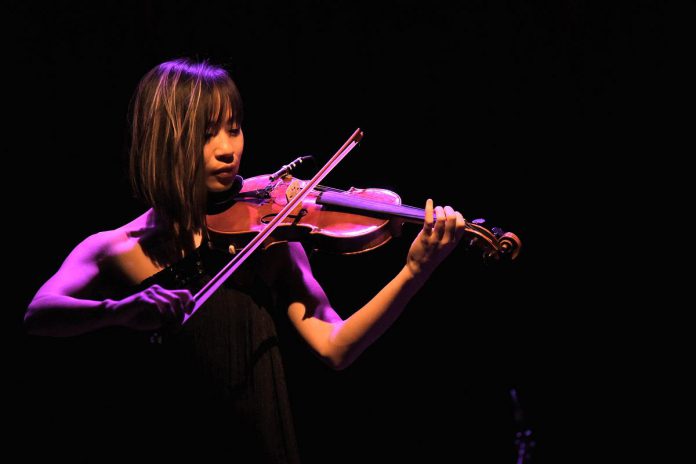 Peterborough's Electric City Culture Council (EC3) has announced 24 local artists have been awarded a total of $57,425 through the grants for individual artists program, which is jointly funded by the not-for-profit organization and the City of Peterborough and is designed and administered by EC3.
The program has two components: mini development grants of up to $1,500 and project production and presentation grants of up to $3,500. The mini development grants support the research, development, and workshopping of original new works, as well as professional training and mentorship opportunities. The project production and presentation grants support the production and presentation of specific projects, including costs such as artist fees, production materials, venue rentals, technical equipment, costumes, printing, and more.
The program's open call for applications in late June resulted in 50 applications from artists by the August 20 deadline. A five-member peer assessment jury evaluated the applications and awarded grants to 24 artists, including $19,500 in grants for 13 artists in the first component and $37,925 in grants for 11 artists in the second component.
Advertisement - content continues below
Tweet this quote
"We are particularly grateful to the City of Peterborough and all of our funders for their ground-breaking support of this program," says EC3 executive director Su Ditta in a media release. "These investments in the work of our very talented and hardworking artists means more artists can realize their visions, contribute to our cultural, economic, and social well-being, and make Peterborough a more vibrant, dazzling place for all of us."
"New books, poetry, concerts, plays, exhibitions, albums, and performances of all kinds will touch our hearts, minds, and imaginations," Ditta adds. "The projects supported by these grants explore love, climate change, beauty, community connection, disability, forgotten histories, and more."
Following are the artists who received grants in each component of the program, along with a brief description of their projects.
Advertisement - content continues below
Mini Development Grants for Individual Professional Artists
Melissa Addison-Webster: Earth Within Earth. An exploration of Land Dancing, building on collaborations with Heryka Miranda.
Kate Alton: Divining Laurence (working title). A new dance/theatre project inspired by legendary author Margaret Laurence.
Dreda Blow: My Underground. A program of movement research to create a dance solo exploring themes of hope, love, oppression, regret, and resilience.
Samantha Chiusolo: Children's Book. Research, writing, illustration planning, development, and artist fee to create a children's picture book 'dummy.'
Garrett Gilbart: Sculpture-Based Performance. Professional development and experimentation for sculpture-based performance practice.
Brooklin Holbrough: Zine Development. Developing skills as a zine and printmaker, and the production of planned zine publications.
Elizabeth Jenkins: Healing From Those Who Love You. Support for writing and research for a book series, about love, race, and blurred boarders in exploring relationships and culture.
Charlotte Kennedy: The Stilt Walker Story-Poem. A video of creative collaboration, artist fees for a writer/project coordinator, an illustrator, and a videographer/musician, to bring original story-poem into a new dynamic medium.
Shannon LeBlanc: text-tile. Artist fees for creating 10 textile art pieces and a fee payable to an artist for their intellectual property.
Zoe Litow-Daye: Time for a Transition. Transitioning from digital art to producing physical works (e.g. paintings on canvas).
Nicole Malbeuf: Dance Training. Regular dance training in ballet, tap and fusion to advance artistic movement practice in aerial arts and physical theatre.
Holly McGillis: Processing Autistic Burnout Through Pottery. Transitioning to a new medium, pottery, and developing skills while adapting worsening disabilities.
Esther Vincent: The Loneliness of a Long-Distance Daughter. Artist fee for the revision of a suite of poems written in the last months of the artist's mother's life.
Advertisement - content continues below
Project Production and Presentation Grants for Individual Artists
Calvin Bakelaar: Untitled 'Vancamp' Album. A folk-rock album challenging the traditional notions of masculinity the artist grew up with as a queer person in a small town.
Shannon Culkeen: Shannon Culkeen Debut Album Production Project. Artist fees to compose, rehearse, and produce an album of songwriter material at Sadleir House in June 2024, to be released in November 2024.
Michael C. Duguay: Content. Artists fees to contribute to a site-specific, immersive field-recording and music project about community, wellness, and home for release in Autumn 2024.
Jon Hedderwick: Bubie's Tapes. Artist, technical, promotional and travel fees and tour a play exploring antisemitism using stories left by the artist's Bubie Sarah in cassette recordings.
Ryan Kerr: Death in Reverse: Project Baroness. A new performance project navigating the liminal territories between past and present, activating possibilities for personal and political transformation.
Justin Million: After Monomania. Artist fees and venue costs, to compose and present a text-based art installation based in the postmodern poetic tradition.
Stan Olthuis: Interconnected – A Touring Immersive Experience. Artist fees for a choreographer, three dancers, costume designer, art fabricator and musician to produce an immersive, multi-disciplinary exhibition about Sacred Geometry presented at the Art Gallery of Peterborough.
Laurel Paluck: Symbiosis. Five local artists (artist fees) create artworks based on exploring the concept of climate change, for exhibition at Ludmila Gallery.
Jill Staveley: Focus. Artist fees to work with a collection of local musicians to support arranging and enhancing original songs not yet fully developed.
Kate Story: Anxiety. Artist fees, materials costs, and venue costs for a remount and adaptation of a one-person show "Anxiety" preparatory to touring it to St. John's, Newfoundland. "Anxiety" explores Beowulf, the current rise of white supremacy, language, the artist's childhood, and the artist's father's work as a Newfoundland lexicographer.
Victoria Yeh: Timeless. Artist fees to produce and present a concert of violin music through the ages and around the world