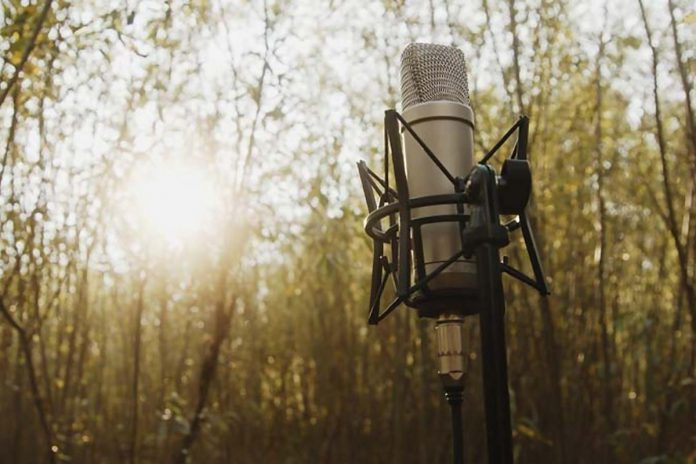 This fall, BGC Kawarthas is getting youth outside of the classroom and into nature with a brand-new music program that teaches them all about creating with soundscape.
Offered with help from the Canadian Music Centre and Green Learning, the "Story of Us" soundscape music creation program invites youth aged 12 to 18 years of age to listen and record their surrounding environment and craft it into original works of art.
The 10-week program costing $150 runs from 4 to 5:30 p.m. on Wednesdays from October 4 to December 7 at the Warehouse Youth Centre at BGC Kawarthas (107 Lindsay St., Lindsay).
Advertisement - content continues below
Tweet this quote
"The program centres around learning to create soundscapes in the creative sense and the technical sense by finding the inspiration in sounds around the community," explains Warren Frank, coordinator of music and digital arts at BGC Kawarthas. "We're trying to teach, yet also engage, creativity in an artistic voice."
Under the parent organization BGC Canada (formerly Boys & Girls Clubs of Canada), BGC Kawarthas serves children, youth, and families in the City of Kawartha Lakes and Peterborough through programming, youth services, before and after school care, recreation, and more. Frank explains the non-profit organization is always looking for ways to offer even more learning and creative opportunity to youth in the region.
"Our flagship programming for music here is song writing and production-based programming," says Frank. "But the motto at BGC is 'opportunity changes everything' and we're not doing our job if we're not working to present different opportunities within the music and arts world."
For this reason, the organization wanted to offer a course that gets youth outside and thinking about where they're from and their impact on the environment. Having the support of the Canadian Music Centre and Green Learning helped bring this goal into reality.
"They had the desire as well to build a pilot program and we're so happy to come alongside to offer it," explains Frank. "It's a great resume piece for youth to be involved in something in their community that is highlighting environmental awareness, while also getting that chance to exercise their voice in an impactful way."
The course will open with introductory information and participants sharing their own experience with music and soundscapes. Then the group will learn more about compositions and soundscapes in the country, exploring how Canadian artists use it in their artwork.
Advertisement - content continues below
Tweet this quote
"If you listen to modern records — and throughout the years, really — found sound is everywhere," explains Frank. "It's not just in soundscapes. Artists put it in their albums all the time and it adds a different feel or a different kind of sensation. Hopefully it will ignite their creative vision."
Once program participants have an understanding of soundscape composition, the group will venture outside to places like Ken Reid Conservation Area near Lindsay to be immersed in nature and listen to the sounds of their environment and community. The youth will bring recording devices out into the field so they can capture the sounds before heading back to the studio to build their creations from the recordings.
"We'll be finding the inspiration in sounds, focusing on environmental awareness and just how that has shifted in our community," explains Frank, adding that it further helps the youth build knowledge in using recording software. "It's really going to broaden horizons in an artistic sense in what we might associate with music and art."
At the end of the program, parents and friends will be invited to join a presentation from the participants introducing the creations they have worked towards throughout the 10-week program.
"For the participants, their story gets heard, and they get the chance to talk about their perspective and share their work," Frank says. "This is their voice and their opportunity to say something and we're just trying our best to make those opportunities available."
Adhering to the organization's motto that opportunity changes everything, Frank points out BGC Kawarthas does not want the financial cost of the program to be a barrier for interested youth.
"With most of our programs, we associate a fee because there are lots of people that are building them and we're trying to make sure everyone is being properly compensated, but ultimately if we are barring opportunities we're limiting ourselves," explains Frank, adding that he knows first-hand from his own youth that price can be a barrier to music. "If price is the barrier, then we don't want that to be there."
Advertisement - content continues below
Tweet this quote
Promising full discretion and privacy, Frank encourages any interested families facing financial restraints to reach out to him directly. What matters most to Frank and the team at BGC Kawarthas is that youth are able to participate in the program and get the chance to become acquainted with new forms of music style through place-based learning and environmental appreciation.
"The program is meant to expose participants to new ideas and give them the skills, so they'll walk away feeling a bit empowered," says Frank. "That's the goal. We just truly want people to get to experience it and help us grow because the more people that participate, the more we know what people want."
As of September 30, there were still seven openings in the program available. To register, visit www.bgckawarthas.com/programs/youth-services/music-programs/, where you can also find information about other music-related programs offered by BGC Kawarthas.