Stickling's Bakery Spreading the Health
Paving the way for a healthy lifestyle in Peterborough since 1987, Stickling's organic baked products are continuing their expansion into various locations across the province.

Stickling's Low Sodium, Whole Grain 7 Grain Big Toast, Light Rye, and Raisin Breads are now available in all Ontario Superstores, Fortinos, Zehrs, Your Independent Grocers, and Loblaw, as well as selected No Frills in the freezer section of the Natural Value (Organic Food) aisle. In addition, most health food stores in Ontario and Quebec carry Stickling's gluten-free bread crumbs and croutons, and they can also be found in your local Metro grocery store across the province.
As a bakery that prides itself in being certified organic and vegan, and recognized by the Canadian Diabetes Association, Sticklings products boast numerous dietary benefits, such as low sodium content and no added fat or sugar. Their breads are dairy and egg free, and are baked with unmodified, organic whole grains.
The Hospital for Sick Kids recognizes that Stickling's healthy array of breads are ideal for many different dietary requirements and now serve most of them in its cafeteria and make them available for sale.
Souper Bowl Fundraiser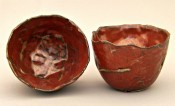 ARTSPACE is introducing an indulgent new fundraiser entitled "Souper Bowl".
For a $35 ticket, people can choose a handmade bowl by a local potter and sample soups and stews provided by local restaurants, including local favourites such as black honey desserts, Olde Stone Brewing Company, and Hot Belly Mama's.
ARTSPACE will also be screening the award-winning 1996 film "Big Night", a comedic drama about two brothers who try to salvage their failing Italian restaurant.
At the end of the evening, each guest will leave with a full belly and an empty bowl. Some participating food purveyors will also have recipes on hand to take away.
This inaugural evening is sure to offer a warm and comfortable way to enjoy the gallery. All proceeds support ARTSPACE's goal of offering engaging and provocative contemporary arts programming in Peterborough's downtown.
The Souper Bowl fundraiser takes place on Saturday, March 2, 2013, at ARTSPACE. Tickets will be available mid-February, in person at the gallery or online at www.artspace-arc.org.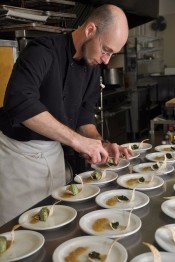 Cooking Classes the Pastry Peddler Way
Learn to make your favourite dish with the chef from The Pastry Peddler in Millbrook.
With 24 years of experience as both a pastry and cuisine chef, Colin Hall brings to your kitchen what he's learned from the Stratford Chefs School and from years at some of the area's best restaurants.
Whether you want to savour soups and hors d'oeuvres, satisfy your sweet tooth with pastries and desserts, or indulge the globetrotter in you with a 3-course tasting menu of French, Italian or Thai cuisine, Colin will supply the ingredients and the recipes for an evening of cooking, learning, and eating.
Choose to relax and watch Colin work his magic, or roll up your sleeves and lend a hand. Classes are available for 4 – 8 people and range in price from $25 – $40 per person.
Call 705-932-7333 to book your evening.

A Taste of Italy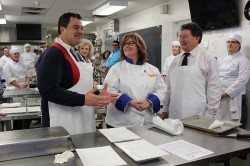 Hosted by Peterborough MP Dean Del Mastro and Fleming College President Dr. Tony Tilly, "A Taste of Italy" is a
bellissimo
culinary experience created by the students and faculty of Fleming College's Culinary Programs.
Following an authentic five-course Italian feast with wine pairings, dessert will be the result of an exciting "Sweet Dream" Dessert Competition judged by Food Network's Maggie McKeown. Local celebrity chefs, assisted by Fleming College Culinary students, will present a winning culinary creation that is sure to be molto delizioso!
The event will raise funds for students in Culinary Programs at Fleming College — our future chefs, restaurant owners and food stylists — and for the Good Samaritan Hands-Up Foundation.
A community initiative of MP Del Mastro within the Community Foundation of Greater Peterborough, the Good Samaritan Hands Up Foundation will support the new Kawartha Trades and Technology Centre at Fleming College, which offers programs benefitting the construction and manufacturing sectors.
Join "A Taste of Italy" at 6 pm on Friday, January 25, 2013, at the Sutherland Campus of Fleming College. For tickets, contact Arla Whalen at 705-749-5530 ext. 1664 or AdvancementEvents@flemingc.on.ca.