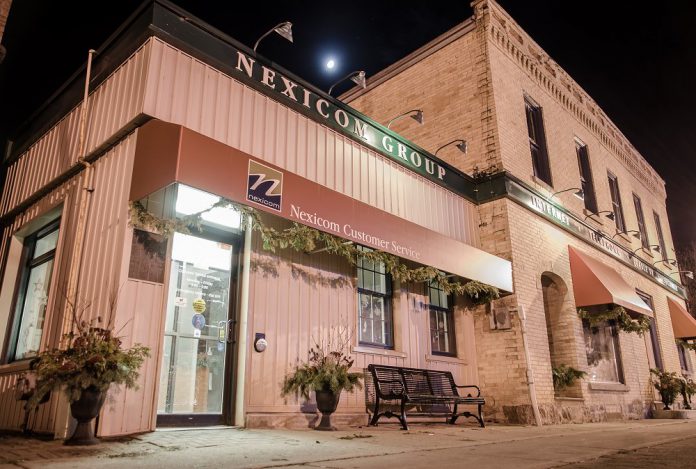 [tabs style="1″] [tab title="
Nexicom – A Tradition of Service
"]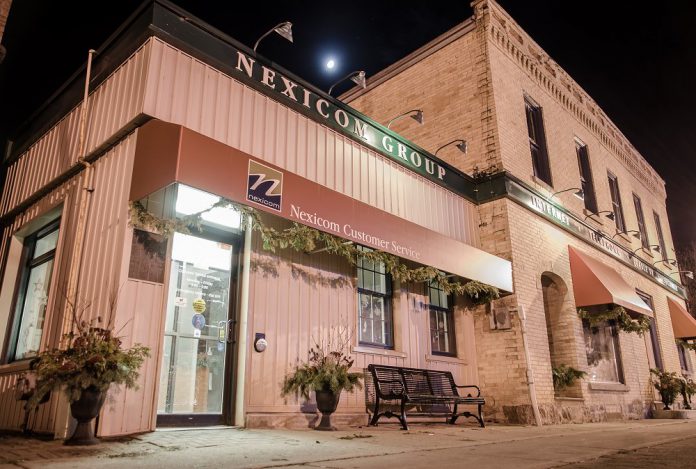 On a recent trip to England, Nexicom's Paul Downs discovered that his commitment to helping communities thrive and prosper probably stems from his ancestors.
"I traced my family's roots back to the lightermen who ran the barges up and down the Thames in the 1700s," Paul tells me.

"These skilled tradesmen played a pivotal role in transferring supplies to factories and the neighbouring villages. Without these men, who were skilled at riding the river's currents — upstream when the tide was coming in, downstream when the tide was out — people wouldn't have had access to the necessities they required to run their businesses and in many cases, survive."
Not unlike the lightermen who provided towns and villages with the necessities for their livelihood, Paul and his brother John operate their telecommunications company Nexicom on a similar principle.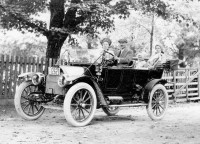 "Nexicom's legacy is rooted in its commitment to help people experience growth and success, as a result of the products we've developed and recommended for them," says Paul. "That dedication originates with Nexicom's founders — Dr. Turner, H. A. Coon and my father, Ed Downs."
Dr. Henry Allen Turner was a native of Millbrook who, in addition to running a successful medical practice, had a passion for engineering. Paul explains: "If the farmers or people from Cavan needed a doctor, they had to come by buggy or sleigh just to see him.  Dr. Turner built his own rural telephone system so that he could connect with people in the outerlying areas to better serve them."
That was in 1898. In 1916, under new owners, Turner Telephone changed its name to the Millbrook Rural Telephone Company. In 1923, the Bell Telephone Company of Canada sold its exchange in the Village of Millbrook to J. R. Bell (no relation) who, later that same year, sold it for $6,800 to the Millbrook Rural Telephone Company. When J.R. Bell found himself without a job, he contacted Ed Downs, who at the time was a salesman for Northern Electric. Downs suggested Bell start a new telephone system in Capreol, near Sudbury, where Downs had been working and where he knew there was a need for service.
Throughout the late 20s and early 30s, the Millbrook Rural Telephone Company continued to grow, even during the Depression.
However, it was a different story for J. R. Bell, who had taken Downs' advice and tried to build a telephone system up in Capreol. Bell found himself in serious financial difficulty and was unable to pay for equipment he'd purchased from Northern Electric.
"My father had recommended Bell for credit with Northern Electric, and when Bell couldn't make his payments, my father's job was on the line," Paul recalls.
"So he met with Bell's lawyer, H. A. Coon, and together they decided to buy the Capreol company."
Later, in 1942, the partnership of Ed Downs and H. A. Coon also purchased the Millbrook Rural Telephone Company — which by then had 250 customers — and renamed it Docon Telephones Ltd., a contraction of the two men's names. Docon also operated a profitable sideline in the repair and sales of telephone equipment, Docon Telephone Supplies Ltd.
In 1957, Docon Telephones changed its name to Durham Telephones Ltd., the same year it purchased the Cavan Rural Telephone Company with 100 customers.
Paul's brother John joined the company in 1970 as vice president. In 1975, H. A. Coon died and, in 1978, Ed Downs died. At the time of their father's death, both John and Paul had full-time careers outside of Durham Telephones. John was marketing manager for Northern Telecom and Paul was principal at a school.
In 1979, John quit Northern Telecom and took on the full-time job of running Durham Telephones and Docon Telephone Supplies Ltd. In 1983, John and Paul bought Otonabee Municipal Telephone Systems with 900 customers. That year, Paul left teaching to join the family company full-time as president and John became secretary-treasurer.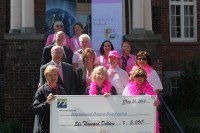 "At the time I was involved with the Ontario Telephone Association," Paul says, "notably regarding negotiations with Bell and UNITEL."  This experience heightened his awareness of the need for service in rural areas.
"It became apparent there was a great need to help and support people with new services and we started exploring how we could bring that service to people and make it affordable."
By 1998, the Downs' company had evolved into six branches each with different names. To eliminate confusion, all six took on the new name of Nexicom, offering telephone services, telecommunication equipment, cable TV, internet, cell phone, and security systems.

Today, Nexicom is recognized as an industry leader for its commitment to providing state-of-the art technology to its customers backed by credible, personal support.
"When we say 'We're from Here', it doesn't just refer to our location," says Paul. "We're constantly engaging with our customers and our community to explore and discover how we can improve the level of service we're providing. It's our job to help and support one another so that our businesses are successful and our economy thrives."
Recently, Nexicom provided wired Internet access to the community of Mount Pleasant, involving about four kilometres of new fibre optic cable. This gives customers in this village state-of-the-art technology at competitive, urban pricing.
"It also meant we had to go door to door to ensure everything was running smoothly and people were satisfied" Paul explains.
"That's what we do. It's how this company started, and it's how it will continue to grow and be successful."
A comprehensive history of rural telecommunications and the founding and growth of Nexicom is available in the 72-page book "Nexicom – A History" by Elwood Jones and Jean Greig (Nexicom Group, 2009), which you can browse online.
[/tab] [tab title="
Contact Nexicom
"]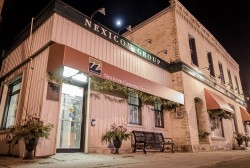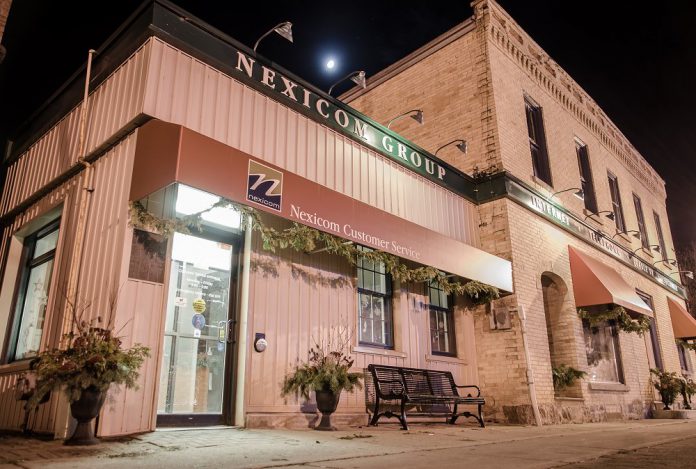 Nexicom Inc.
5 King Street East
Millbrook, Ontario
L0A 1G0
For a list of all contact information (including Internet, cable TV, and telephone services), visit Nexicom's website.
[/tab] [tab title="
Location Map
"] [/tab] [/tabs]