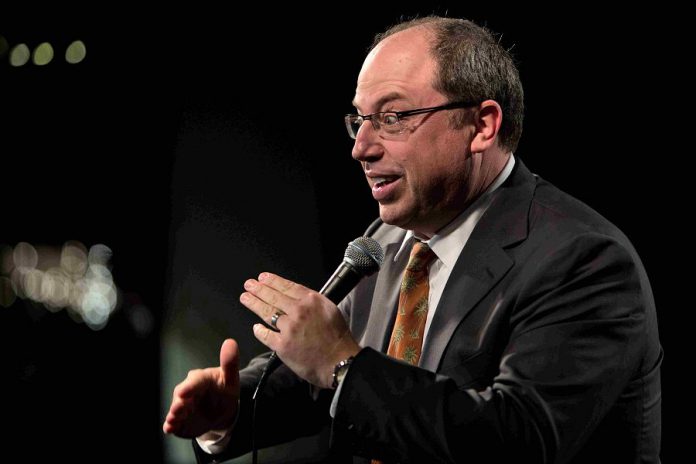 Comedian Brent Butt is a pretty big deal. Creator and star of the cult sitcom Corner Gas, Brent is one of the most famous faces on Canadian TV. This January, Canadian audiences will get a chance to see Brent Butt up close and personal when he takes his stand-up act on the road, including a stop in Peterborough at Showplace Performance Centre on Tuesday, January 13th.
Brent was born in Tisdale, Saskatchewan on August 3, 1966 — the same day that legendary comedian Lenny Bruce died. As the youngest of seven children, he soon discovered that the best way to get attention was to make people laugh. At the age of 20, he performed for the first time at an amateur night at a Saskatoon comedy club. The next year, he moved to Toronto to pursue a career in stand-up comedy.
Known for his clean and relaxed comedic style, he was headlining top comedy clubs in Toronto within months and was touring internationally and major comedy festivals within years.
After several television specials, he created Corner Gas in 2004 and starred in the role of Brent Leroy. The series was an instant hit for CTV, becoming the top sitcom on Canadian television and eventually airing in 26 countries.
With Corner Gas continuing to maintain its popularity with constant reruns on The Comedy Network and spilling over into merchandising, Brent and the Corner Gas gang took the show to the big screen this Christmas season. Premiering earlier this month, Corner Gas: The Movie was originally given a limited run in select cities, but became so popular that it was given a longer run with additional cities added to its distribution.
In an uncommon move, it's also making its network broadcast debut on The Movie Network, CTV, and The Comedy Network in the same month as its theatrical release (it's debuting on CTV at 8 p.m. on the night this story was published).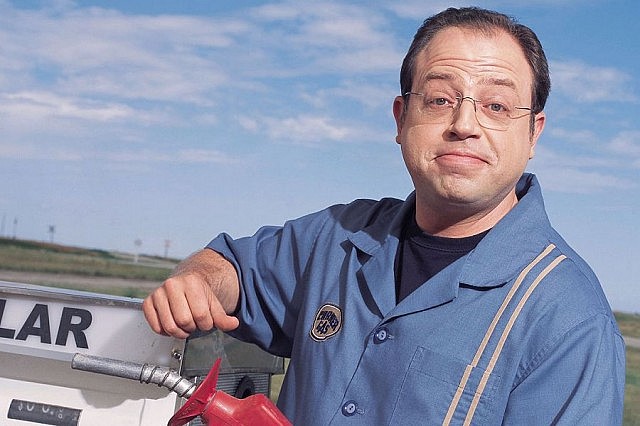 When I interview Brent on the phone for kawarthaNOW, I find that he hasn't allowed all this success to go to his head. In fact, he almost downplays it. This might explain his deadpan reply to my first question: what can the audience expect at his Showplace appearance?
"It's stand up. It's some guy standing there talking and trying to be funny."
He's no stranger to stand up or to Peterborough. Performing stand up since the late 1980s, Brent often appeared at Peterborough's original comedy club The Office, which was located on The Queensway, in the early '90s. Despite his success in television and now in the movies, Brent tells me that stand up remains the most important aspect of his career.
"My whole focus from the time I was thirteen years old was to do stand up," he recalls. "The first time I went to a club, got on stage, and did stand up, it clicked. Everything fell away. It just became all about stand up."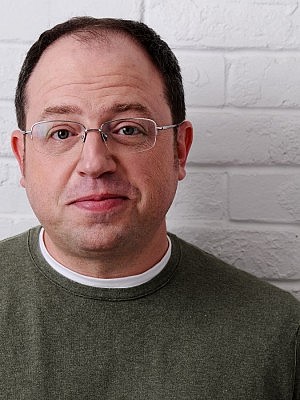 Brent's success with Corner Gas is a rarity in Canadian television. Although Canada is famous for being the home base of many of entertainment's greatest comedians, as well as producing great sketch comedy programs, successful Canadian sitcoms have been few and far between.
I ask Brent why sitcoms are such a hard sell in Canada.
"We don't have a long glorious track record in producing successful sitcoms in Canada," Brent agrees. "But if you look at the number of failures, neither does the United States. Their failure-to-hit ratio is huge: for every one hit sitcom, there are probably eighty to a hundred that fall by the wayside."
Brent says that the domestic and global market for American television is so large they can afford to pay for a hundred failures to find that one hit.
"If you look at attempts versus hits, Canada isn't doing too badly because we don't attempt to do it too often," he adds.
"The cost is great and the payoff is miniscule, so there's no incentive to create a hundred sitcoms in Canada to find that one hit. As a result, we don't try it too often — if we have a popular sitcom in each decade, we're lucky."
There's no doubt that Corner Gas is one of the biggest success stories in Canadian television history. Running from 2004 to 2009 on CTV, the show spawned a huge fan following and remains very popular. But, as Brent explains, nobody thought Corner Gas was going to last.
"When we first started doing Corner Gas, we didn't think that anybody was going to watch it," he says. "I think that's one of the reasons why people responded so well to it. Our only agenda was to make a show that we could be proud of. People knew we weren't selling them something — we weren't trying to be hip or edgy or meet a certain demographic. There was an authenticity that people responded to."
---
Brent Butt at the Halifax Comedy Festival in April 2014
---
With Corner Gas: The Movie a hit in theatres, I ask him if there's a chance for a sequel.
"I'm not a never-say-never kind of guy, but it's certainly not on my radar," he replies. "It's great that the movie is successful, but I believe you have to step away at a certain point and let it be what it is. If you continue hauling it along, it's going to get old and tired and weird and sad. Corner Gas is far too special to me — and far too special to a lot of people — to do that to it. I'm not going to drag this thing around until it starts to falter. I don't want it to be that middle-aged boxing champ where everybody asks 'Why is he still getting in the ring? What does he have to prove?'"
With Canada's colourful tradition of creating world-renowned comedians, I ask Brent why he thinks Canada produces so many successful comedians. He gives a thoughtful and surprising answer.
"I don't know if I buy that premise," he says. "If you look at the sheer number of comedians in the world, it's not all that impressive. What's more impressive is that, given the small number of comedians we produce, there's always someone at the top of their game who's Canadian."
Brent backs up his theory with a little history of Canadian comedians.
"I don't know how far back you want to go, but one of the first big silent movie comedic auteurs, Mack Sennett, was Canadian," Brent says. "Rich Little, the top impressionist in the world, was Canadian. We've often had the top comedic movie star, whether it was John Candy or Jim Carrey or Mike Myers. But I don't think I agree with the notion that there's this vast number of Canadian comedians. We could sit here and name all the great Canadian comedians and it would be a very small number. It's just that we always seem to have someone excelling at a super-high level."
I ask him why that's the case, and his answer echoes why he thinks Corner Gas was so successful.
"Maybe it's a reflection of us being in a country where historically there hasn't been a big payoff from comedy," he explains. "There's this authenticity that comes from people who love doing comedy and are honestly doing what they think is funny. We're not up here working on a five-minute showcase so we can get on The Tonight Show and get a sitcom. You get a lot of that in the States."
"A lot more people in Canada are experimental because there's no downside and there's no upside," he adds. "You're not going to get kicked out of the business, but you're not going to become a big star either. You just do what satisfies your creative itch. The result of that is that you get some real quality stuff."
So what satisfies Brent Butt's creative itch? According to him, it all comes back to stand-up comedy.
"If you boil everything else away, I'm a stand-up comedian," he says. "It's very gratifying being able to be who you are. I always say that the hour I'm on stage in front of people is the only hour of the day that makes any sense. The rest of it is all a swirling confusion. What am I supposed to do? Where am I supposed to be? What should I make for lunch? When I'm on stage, I know exactly who I am and what I'm supposed to be doing. It's a tremendous and gratifying feeling."
If you love Brent Butt on Corner Gas, don't miss the opportunity to see him at Showplace doing the kind of performance that he loves the most: stand-up comedy. It'll be a memorable night of good-natured comedy from one of Canada's comedic and television icons.