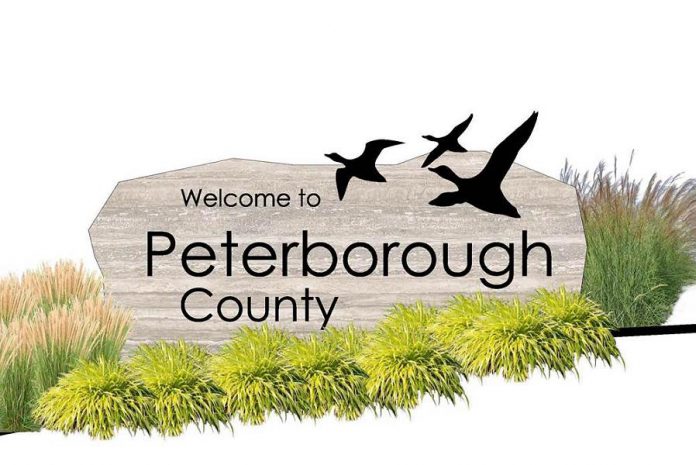 At its Wednesday, April 15th meeting, Peterborough County Council approved a design concept for a new welcome sign on Highway 115 — which will also serve as a new brand for County letterhead and social media.
The sign will consist of a large slab of Canadian Shield granite, with the top edge cut to resemble water waves, featuring the words "Welcome to Peterborough County."
Metal silhouettes of ducks will be mounted above and behind the stone to give the illusion of flight.
The sign will be surrounded by ornamental grass and shrubs, and will include solar LED lighting to illuminate the sign and/or the birds.
The design is intended to focus on the natural aspects of the County, with the ducks beckoning visitors to "fly" to Peterborough County and the ornamental grasses symbolizing the Red Fife Wheat that originated in Peterborough in 1842.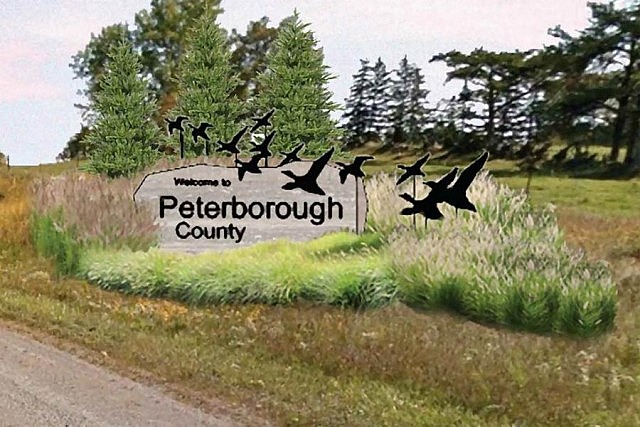 The gateway sign will be installed on Highway 115 south of Tapley Quarter Line, just north of Glamorgan Road.
It would be placed on a gentle rising slope, and the bottom of the sign will be about 2 metres (6.5 feet) above the surface of the road. This will help to ensure it remains visible above snowbanks during the winter.
Ron Koudys Landscape Architects Inc. developed the design as part of the County's $100,000 Rural Identity Project, which is half funded by the County and half funded through provincial rural economic development funding. The $100,000 will cover the cost of design, materials, construction, and installation of the sign.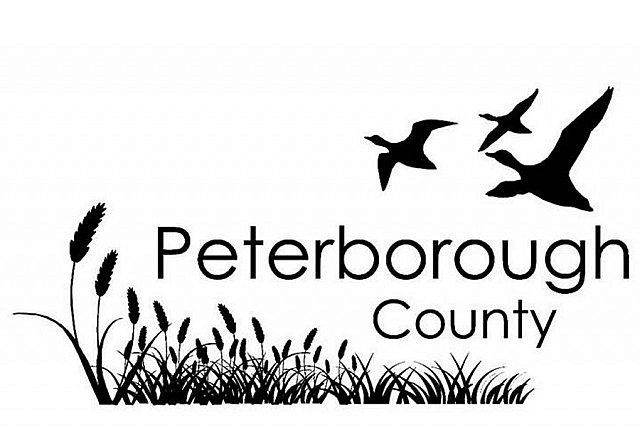 Before bringing the recommended design concept to council, County staff provided the architect with examples of elements of other signs they liked. Staff reviewed suggested options and unanimously agreed to the proposed design.
Councillors were also unanimous in their approval of the design, and many commented that it's simple and welcoming.
The Ministry of Transportation has already approved the proposed location for the sign. The County expects to have it installed by the fall of 2015, at which time a ribbon-cutting ceremony will take place.
All images by Ron Koudys Landscape Architects Inc., courtesy of the County of Peterborough