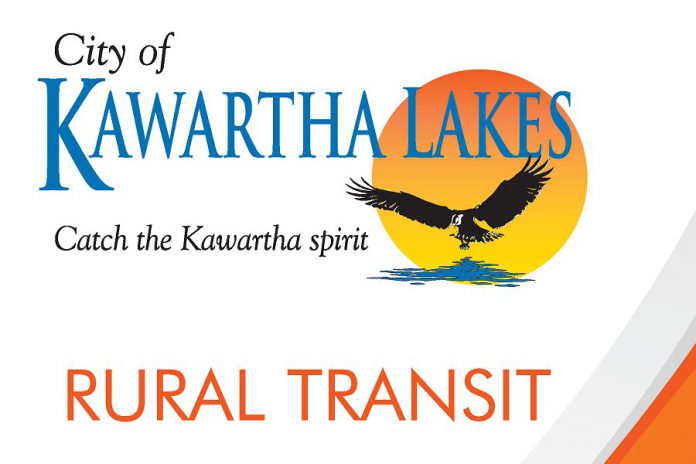 The City of Kawartha Lakes has announced that the city's rural transit pilot project will end on June 27, 2015. The transit service provided rides between Lindsay, Cameron, Fenelon Falls, Bobcaygeon, and Dunsford.
"Based on the ridership numbers to this point and the cost of providing the service, we felt this was the right decision for our residents at this time," Mayor Andy Letham says.
The total cost to provide the rural transit service — including running the buses, advertising, signage, and staffing — was just over $420,000 annually.
The City of Kawartha Lakes launched its first rural transit pilot project in July 2011, which include service to communities like Coboconk in the northern part of the municipality. Due to low ridership and issues with meeting provincial legislation for accessibility, the city cancelled that project in September 2012. In June 2013, the city launched a second rural transit pilot project, with a contract to Kawartha Ground Transport to operate the service until June 2015.
The pilot project was funded through the Ontario Gas Tax program, which provided 96 municipalities with $325 million in 2014/15 to make it easier for people to use public transit by increasing accessibility, buying more transit vehicles, adding more routes, and extending hours of service.
The City of Kawartha Lakes received $590,645 under the program. Since there's no guarantee the Gas Tax program will continue in the future, any rural transit service in the City of Kawartha Lakes would need to be funded through municipal tax dollars. Passenger revenue alone is insufficient to fund the service (ridership was around 10,000 in 2014 at a cost of $5 per ride).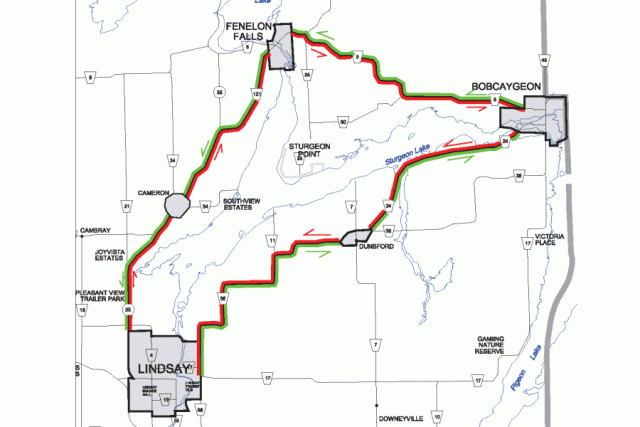 In February, the city's Rural Transit Task Force conducted an online survey of residents to find out whether and how they use the service, and if they would be willing to pay higher municipal taxes to fund the service.
The survey found that most riders used the service to travel from Fenelon Falls and Bobcaygeon to Lindsay and wanted to see it expanded. Just over half of the 900 respondents supported paying for rural transit through municipal taxes.
The Rural Transit Task Force estimated that the cost to City of Kawartha Lakes taxpayers to maintain the rural transit service would be around $2 per $100,000 of assessment. This excludes Lindsay residents who already pay for Lindsay Transit through municipal taxes.
After reviewing the report of the task force at the City Council meeting on Tuesday, April 14th, councillors voted 11-6 to cease operation of the service.
"We have some difficult financial decisions to make and a majority of Council felt that we could not justify the expense of this service at this time," Mayor Letham says. "When we are spending tax dollars, we need to be accountable to all of our residents and businesses and provide the services that our residents can afford."
---
CHEX Television report on the Rural Transit Pilot Project (August 2012)