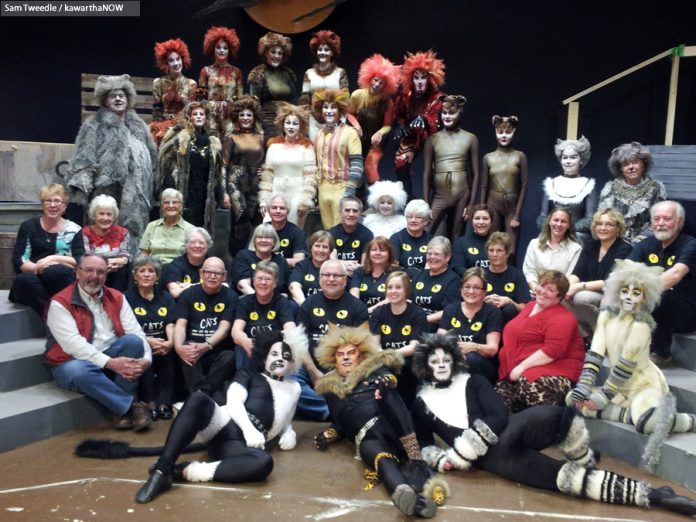 kawarthaNOW has an exclusive first photo of all of the actors from the Peterborough Theatre Guild production of Cats in full costume and make up.
The photo also features all of the crew from the production.
Cats opens on Friday, May 1st at Showplace Performance Centre (290 George St. N., Peterborough) and runs for seven performances only.
Tickets for the much-anticipated musical are selling fast and are available at the Showplace box office, by phone at 705-742-7469 or online at www.showplace.org.
Tickets are $25 for adults, $22 for seniors, and $15 for students.