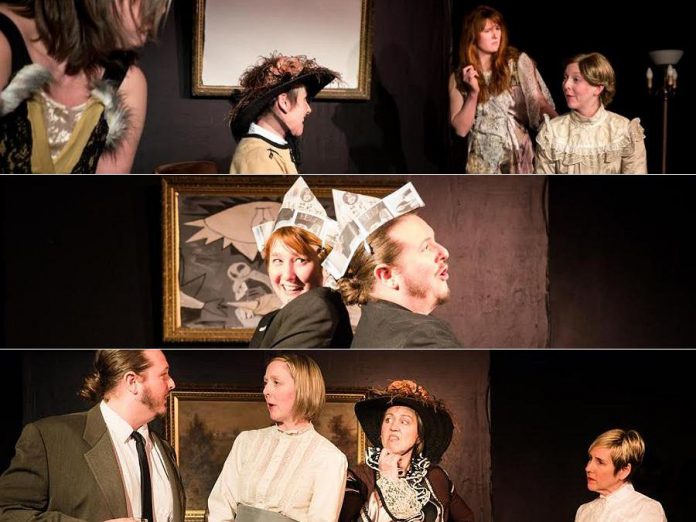 This weekend at The Theatre on King, director Ryan Kerr presents Three One Act Plays by Alice Gerstenberg. The night of short plays by the early 20th-century American feminist playwright includes "He Said and She Said", "The Illuminati in Dramatis Libre", and Gerstenberg's most famous play "Overtones".
Born in Chicago in 1885, Alice Gerstenberg was both a pioneer of The Little Theatre Movement as well as feminist writing during the early 20th century.
She would write her first stage show "It's a Small World" in 1908 and, although she continued to write throughout her life, her heaviest period as a playwright was during the 1920s.
Gerstenberg's work often focused on the social position of women and the constraints that were put upon them.

The night opens with Gerstenberg's best known play, "Overtones".
Two former romantic rivals, Harriet (Sam Sayer) and Margaret (Carol Lawless) meet for tea after running into each other for the first time in years. Although they exchange pleasantries and have a nice conversation, their innermost thoughts manifest themselves on-stage via two demon-like figures, Hetty (Naomi Duvall) and Maggie (Hilary Wear).
As a result, the audience becomes privy to the two sides of the conversation: that which is being said, and that which is being thought.
The juxtaposition of the players is where the comedy lies. Harriet and Margaret are presented as two prim and proper well-spoken ladies, while Hetty and Maggie lurch around the stage in tattered dresses with their hair in their faces.
As the ladies delightfully lunch, the demons rage and wail and spit out truths. But the truths spoken by the demons eventually begin to tactfully show up in the words spoken by the ladies, creating a passive-aggressive battle of wits.
A show about hypocrisy and head games, "Overtones" becomes the highlight of the evening and is a thoughtful and often funny piece of theatre.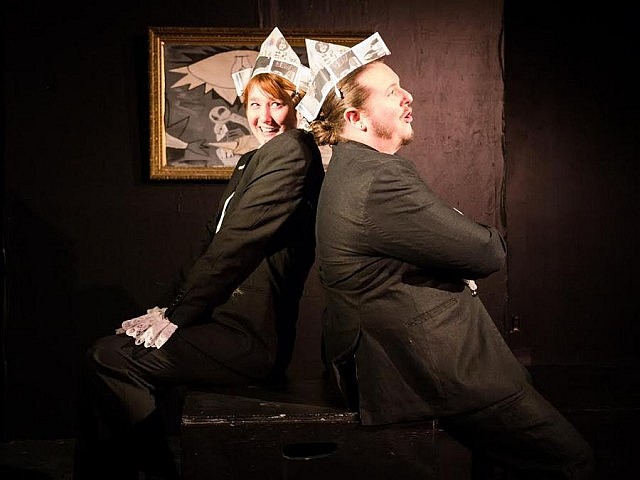 "The Illuminati in Dramatic Libre" is the second and shortest piece of the night. It's really more of a vignette than a full play.
Jon Hedderwick and Naomi Duvall play with words and emotions in what was Gerstenberg's attempt at writing a Cubist play.
With all of their lines containing as few as one or as many as three words each, the dialogue is barely coherent — the performers depend more on voice and movement than a coherent narrative.
Performed with a great amount of bravado, "The Illuminati in Dramatic Libre" may make you scratch your head when its finished, but that doesn't prevent it from being entertaining.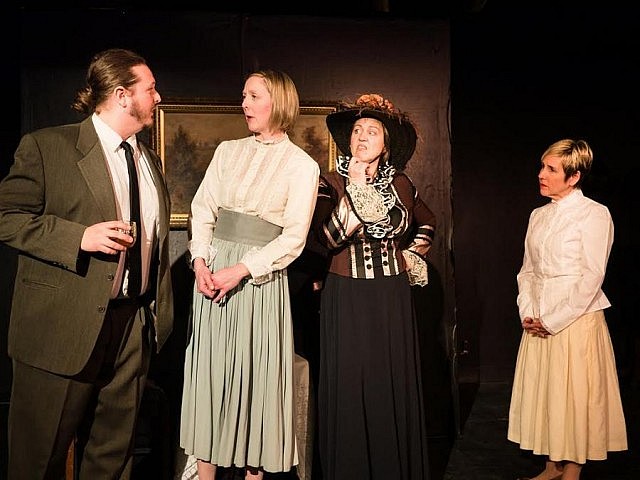 The show closes with the longest piece of the night, "He Said and She Said".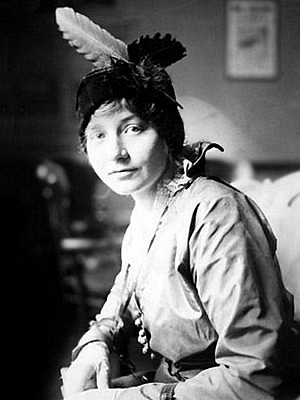 Enid (Sam Sayer) invites two friends, Mrs. Packard (Hilary Wear) and Diana (Carol Lawless), to dine with her and her husband Felix (Jon Hedderwick). However, upon arriving, Mrs. Packard has a piece of gossip for Enid about Diana that threatens to ruin the night and to end friendships.
Once again, clever word play is used so that characters rarely finish their thoughts or say exactly what they mean, making other characters assume the worst and relate a version of the story more twisted than the last. Again, the theme of mean women in polite society comes to play in a cautionary tale about the damage that rumours and gossip often create.
Although the plays that Kerr has chosen for his Gerstenberg showcase were written between 1913 and 1922, it is interesting to note how relationships — especially those between women — have not changed all that much in the last century.
Often funny (albeit cynical) shows filled with witty wordplay and clever situations, the plays all share a common theme: the damaging way people communicate with each other by not saying what they actually mean.
While three plays are presented in this night of theatre, the performances are quite short in length, fitting nicely into one compact show.
Special mention to Kate Story for her creation of the beautiful period costumes that put the actors back in the era in which the shows were first written (and to Martha Cockshutt who created Sam Sayer's costume in "Overtones").
Three One Act Plays by Alice Gerstenberg is an interesting and delightful night of theatre with a talented cast of people. Intelligent and well written, it's a brilliant introduction to the work of Alice Gerstenberg.
The shows run from Thursday, February 18th to Saturday, February 20th at 8 p.m. at The Theatre on King in downtown Peterborough. Tickets are $10 at the door.
All photos courtesy of Andy Carroll, www.flickr.com/photos/andys_camera/, except where noted.