Here it is: the pissing contest that would have set the faithful's hearts palpitating if it had actually been made 20 years ago.
Now, we are presented with a deafening, teeth-chattering cacophony of staggering ineptitude and ultra-conservative allegory. Though, it would admittedly be difficult to present these venerable creations as anything but political given that their inception — particularly that of Superman — was to remind civilians of what it meant to be just while enduring life during wartime.
Let the battle of the jawlines commence!
Batman v Superman: Dawn of Justice sees DC Comics aggressively following longtime rival Marvel's footsteps and employing the strategy of the "Expanded Universe". This means creating a series of individual yet interlocking films that focus on single characters before uniting them into an all-powerful team.
Disney purchased Marvel so they can afford to throw literally billions of dollars at ensuring that Iron Man and The Avengers rank amongst the most successful films ever made. DC's affiliation with Warner Brothers has proved considerably more fledgling and the future success of the Justice League films looks dubious.
Director Zack (more like Hack!) Snyder continues his naval-gazing fascination with the overrated work of writer Frank Miller. Miller gave the cowled crusader a gritty neo-noir makeover in the late eighties with his lauded miniseries Batman: The Dark Knight Returns. Audiences unfamiliar with the writer's work will recognize it from Snyder's previous camp extravaganza 300 and the long shadow it cast over Christopher Nolan's hugely successful Batman trilogy starring Christian Bale.
The impact of Nolan's work pushed superheroes into a decidedly more sombre tone, due in no small part to the tragic death of star Heath Ledger that generated an extraordinary amount of publicity.
But Nolan earned his stripes as a serious filmmaker before tackling a franchise that had long been marooned in grotesque self-parody. Whereas Snyder shot some commercials, remade Romero's Dawn of the Dead, and moved rapidly into denigrating some of the most beloved fiction ever written.
His previous Man of Steel mired the American institution of Superman in a thick swamp of seizure-inducing effects and actual hours of punching. If you didn't enjoy that film — and really, who did? — get ready to hate this overlong continuation.
The film opens with opinions sharply divided on the extraterrestrial being Superman (Henry Cavill, reprising his role). The controversial figure is dually viewed as messianic and destructive, with his protection of Metropolis yielding more and more casualties.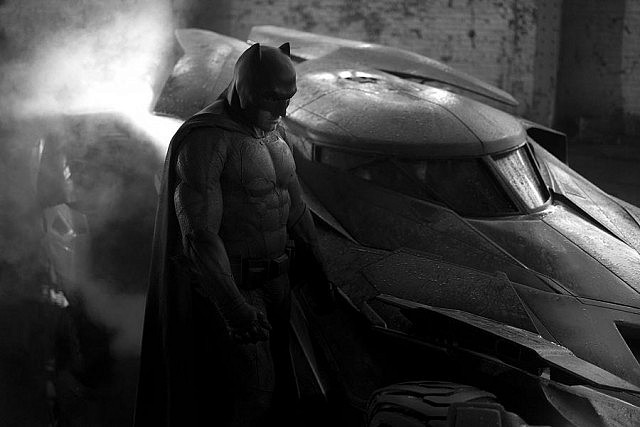 The inaugural battle, which sees many skyscrapers reduced to towering ash while young children look for their presumably dead parents, relies far too heavily on 9/11 imagery — right down to a twisted support beam left standing in the shape of a cross. Five minutes in and the tone has already been set for 151 minutes of maudlin sentimentality designed to inspire the lowest common denominator.
Another standout sequence sees Superman touching down for a ostensibly peace-making conference, surrounded by throngs of protestors all who wear piercings and dyed hair and wave signs that read "Aliens are Un-American!" which — given the current political climate in the United States — is both confusing and incredibly irresponsible.
Bruce Wayne a.k.a. Batman (Ben Affleck) regards Superman as far too unstable and powerful to be left to act on his own accord and seeks to put him on some sort of green leash. And this cheap metaphor — man versus god — is said so many times by almost every character you should probably bring a thermos of vodka and take a shot every time.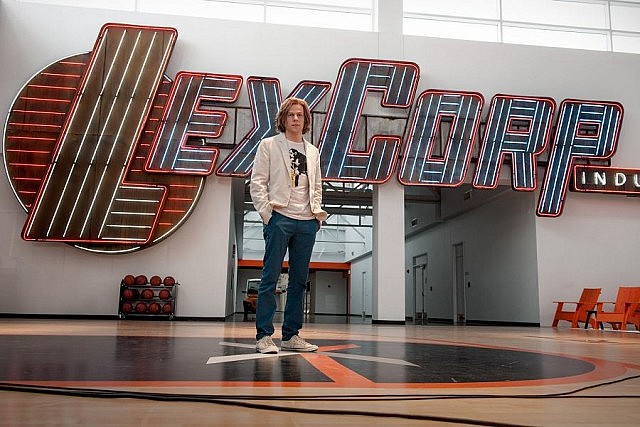 Alternatively, Superman's alter-ego Clark Kent sees Batman as a dangerous vigilante and sets out to expose his identity.
The feeble stage is thus set for the ultimate orphan battle: princely alien versus sociopathic playboy.
And you know it's not going to be long until they're punching each other — and then hugging when they realize they were really on the same side all along and must unite against the psychotic Lex Luther (Jesse Eisenberg mugging a Nicholas Cage impression that is often look-away embarrassing).
Except that it's a long time before any of that happens. By the time the they come face to face, you'll feel as if you've already watched three combatting separate films.
Affleck, at least, fares surprisingly well as Batman and his lantern-jawed features fill out the rubber suit better than Christian Bale ever managed to. Alas, the comically gruff voice remains — making the entire effect silly not scary.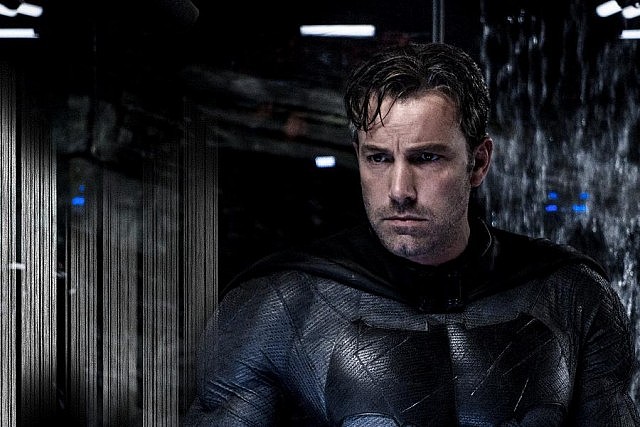 Periodically, we catch glimpses of Diana (Gal Gadot) waiting in the wings. Maybe the much-hyped, long-delayed appearance of Wonder Woman can change the stagnant tide?
Initially … yes. When she finally reveals herself in her instantly recognizable tiara and cuffs with sword and shield, it's hard not to get excited about finally seeing a woman kick some ass in a DC film (and no, Anne Hatheway doesn't count).
Until you remember that the other three roles for women in this film (Amy Adams, Diane Lane, and the great Holly Hunter) are nothing more than sacrificial lambs to pad out our sympathy for Superman. Polaroids of Diane Lane as Superman's mother being tortured and gagged with "WITCH" scrawled across her forehead are exploitive and, frankly, pathetic.
The fatal error of Expanded Universes translating to films is that none of them are a satisfying standalone experience and you are left with nothing but clues as to what is to come.
But why should you care when this is such seething tripe? Batman v Superman: Dawn of Justice will bore children and depress adults. Dreadful.
There is nothing after the credits.
---
Batman v Superman: Dawn of Justice – Comic-Con Trailer
All photos courtesy of Warner Bros. Entertainment