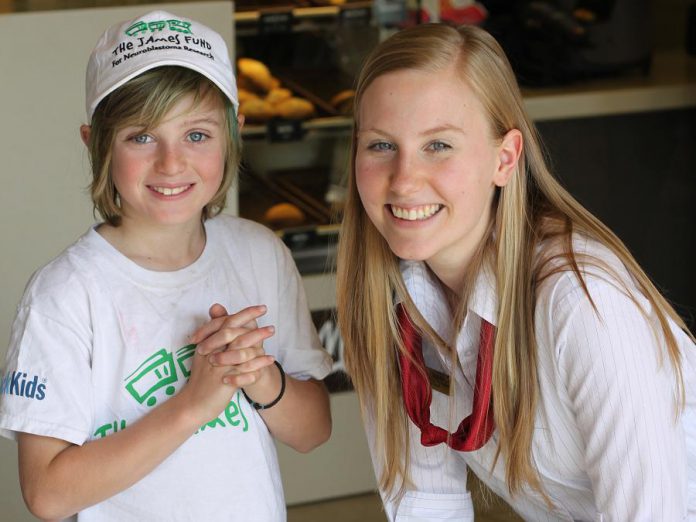 A few years ago I remember asking Paul Downs, president of the Millbrook-based telecommunications company Nexicom, why he feels such a deep connection the James Fund for Neuroblastoma Research.

He'd been a long-time personal supporter of the James Fund, I knew, but that was the year he chose to offer his company as the title sponsor of a golf tournament which, in the previous five years, had raised money specifically to support families who are living day to day with the spectre of this terrible childhood cancer hanging over their heads.
Paul spoke of community and of an energy of positivity that surrounds those who are connected to the golf tournament and the family retreat it funds, which offers refuge, solace and comfort to those for whom there is little hope to cling to. He spoke of the pride he felt knowing he had a part to play in helping nurture these sparks of hope, and of his commitment to strengthening the community that has grown up around this rare disease.
It's amazing to see just how strong that community has become. The 9th Annual Nexicom James Fund Golf Classic takes place on Monday, June 6th, and leading up to this year's event I've once again witnessed the immense capacity for generosity and compassion that has grown around the name of a boy who, before he died, dared to challenge the notion that neuroblastoma had any place in this world.
I took my son to the McDonald's restaurant on Lansdowne St. East in Peterborough on May 4 — McHappy Day — because the wonderful people who own and operate the area restaurants chose to partner with the Golf Classic this year and donate a dollar from the sale of every Big Mac, hot beverage or Happy Meal to the cause.
We were there for a couple of hours to greet a few patrons and tell them a little about the James Fund. I was astonished at the number of people who came out. Cars were lined out onto the street, the restaurant was teaming and mostly everyone I spoke with said the James Fund was why they were there.
All told, thanks to the generosity of the McDonald's team and the power of this community, $18,000 was raised that day for direct family support (McDonald's will be making a cheque presentation at the dinner following Monday's golf tournament).

Two weeks later, I had the immense honour of being hosted by Brad and Katie Watt of Peterborough's Rare Grill House for the annual dinner they donate every year for auction at the Golf Tournament.
"This is your house tonight," Brad told the 23 guests who'd gathered there that Sunday evening, and he and his team treated everyone there as queens and kings. I believe that dinner sold for more than $5,000 at last year's tournament, and all the funds are directed to support for neuroblastoma families.
Brad and Katie donate all the food and wine for this extravagant, gourmet feast, not to mention the time of the team that prepares and serves it, and they do it all in the name of families they may never meet.
And last weekend at my home in Norwood, the annual yard sale and barbecue my wife and I host each Victoria Day weekend was the greatest success we've ever had.
Countless people donated goods for the sale; the retirement home, the local Foodland and the Keeping family down the street barbecued hundreds of hot dogs that were eagerly snatched up in exchange for donations. Kids sold iced tea and shaved their heads, we had a 50/50 draw, a raffle and a meat cook-off, and by the time Sunday came around with the smoke still lingering from the bonfire the night before, nearly $6,500 was counted.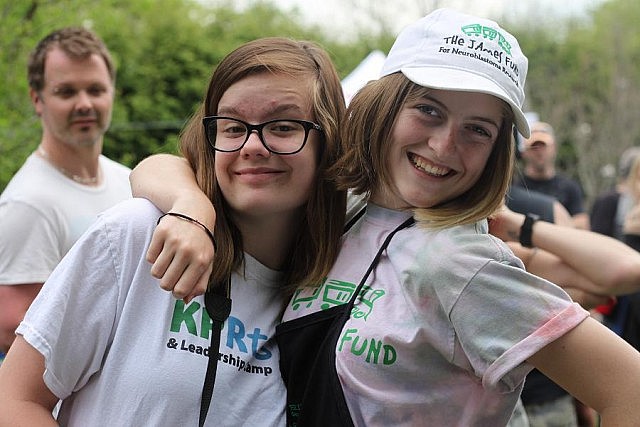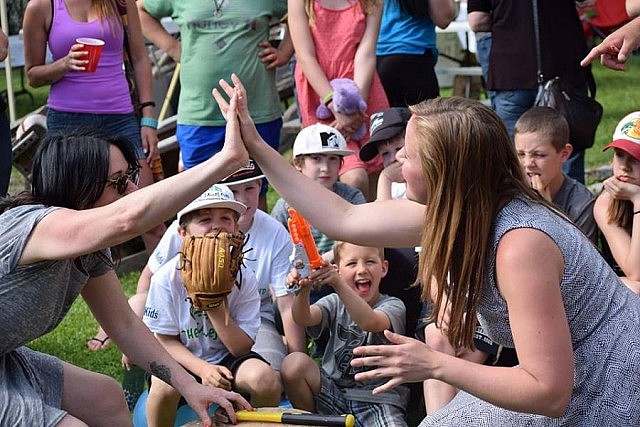 We enjoyed the friendship and revelry of a community that has always been close, but has grown closer around this cause because of our own connection to another boy named James.
He and his family — our dearest friends — continue to inspire us with their courage as people who faced almost the worst this disease could throw at them, and walked tall out the other side, never free of fear, but knowing their boy has the potential now to live a long and healthy life.
Theirs is a story of hope, and that is why they — and so many who love them — give so generously to help others. This community, which has grown up around the James Fund and the golf tournament in its name, deals in hope and I must echo the pride I heard in Paul Downs's voice when he spoke about why he chooses to be involved.
It's amazing what can happen when people come together to help bring light to others facing dark times, so to everyone who's given of themselves for the cause, thank you from the depths of my being. You make the world such a wonderful place.
See you June 6 at the Kawartha Golf and Country Club!