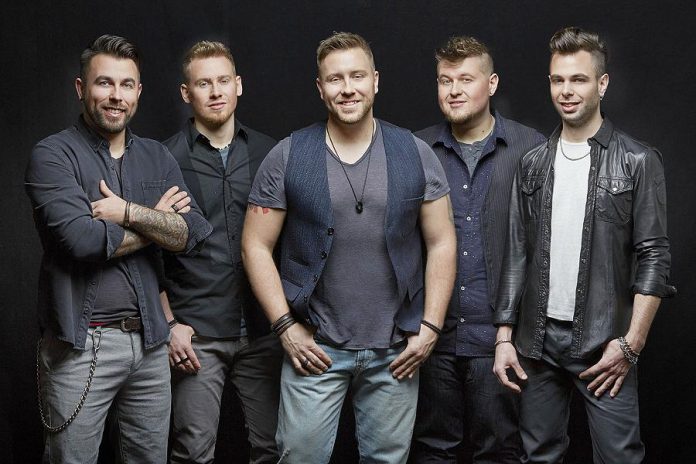 There's a method to the madness that sees not one … not two … but three 2016 Peterborough Musicfest concerts feature country music at their centre.
Toss in the already delivered country-ish rock sound of Kiefer Sutherland and you can make a strong case for bumping that number to four.
Simply put, Musicfest general manager Tracey Randall has been smart to fully recognize that country music fans are fiercely loyal to the music genre they love so much. If it twangs and induces some fancy stepping, speaks to love found and lost, or a good ol' Saturday night dust-up, it's got their attention in a very big way.
That all aside, for Musicfest's braintrust, it's a simple case of "it ain't broke, don't fix it". Over the past several summer seasons, country music acts have brought out some of the largest crowds to Del Crary Park. Emerson Drive and George Canyon come to mind quickly. So it is that this summer season's first double-bill — Cold Creek County with opener The Reklaws — takes to the Fred Anderson stage this Saturday, July 16th at 8 p.m.
Formed in 2013 and signed to Sony Music Canada the following year, Cold Creek County — Brandon Scott (lead vocals/acoustic guitar), Trevor MacLeod (lead guitarist), John Lester (guitar/vocals), Justin Lester (bass/vocals) and Doug Oliver (drums) — has enjoyed a meteoric rise since, anchored by the success of its October 2015 debut album Till The Wheels Come Off and its first hit single, the rousing sing-along "Our Town".
"Cold Creek County is a band that has all the pieces to the puzzle to succeed," assesses Kevin "Chief" Zaruk, the head of Chief Music Management who co-manages the band with Oliver.
"They're great people with a great drive. They can play, sing and write music that is current and relevant to the country world, and their dedication to putting on an amazing live show will surely transform into a large fan base that will follow and love this band."
Zaruk's assessment should not be taken lightly. Since 2006, his Vancouver-based entity has represented some of the biggest acts in Canadian country and rock music circles. Zaruk knows of what he speaks.
Others have quickly caught on. Named Country Group of the Year at the Peterborough-presented 2014 Wire Awards, Cold Creek County has opened for more than a handful of country music heavyweights such as Dallas Smith, Emerson Drive, Kira Isabella and Jason Blain.
In explaining the band's success over such a relatively short time, Scott at www.coldcreekcounty.com points to band members' shared roots: "We grew up with rock and country."
The band's name also speaks to its members' upbringing or current presence in various central Ontario locales through which Cold Creek runs, including Brighton, Hastings, and Frankford.
And then there are the Lester brothers, sons of bluegrass music master Emory Lester, whose talent is clearly in their genes. That's genes, not jeans, for those country music fans paying attention.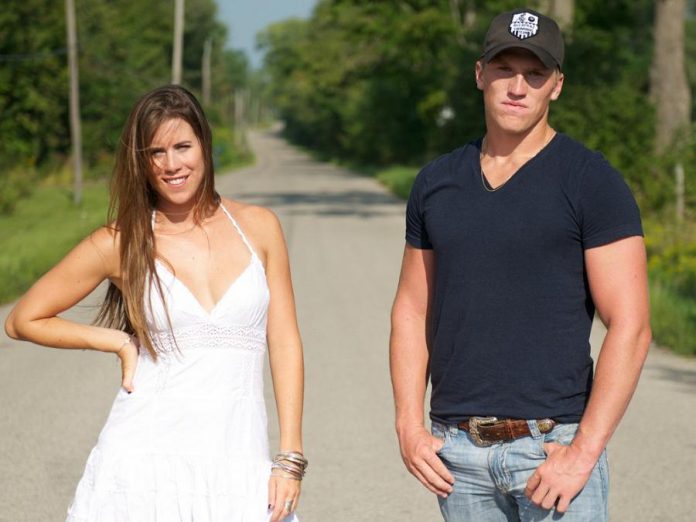 Meanwhile, in The Reklaws, Musicfest has landed a more-than-capable country music party mood setter for Cold Creek County.
Since being named CCMA (Canadian Country Music Association) Discovery Artists in 2012, siblings Jenna and Stuart Walker (reverse their surname and you have their stage name) have enjoyed considerable success since, a trajectory aided by the single "Kiss Kiss", a Top 40 country radio hit, and last summer's release of "Sun Drunk", described as "the perfect crank-it-up-on-the-beach single." That's since been followed by yet another single, "Seeing Stars".
The two middle kids in a farm family of seven from Cambridge, Ontario, Jenna and Stuart have been writing and singing songs from a young age. Clearly, it's what they do and they do it well.
For the fourth time, The Reklaws are scheduled to perform at the upcoming Boots and Hearts Music Festival, the annual country music showcase in Oro-Medonte scheduled for August 4 to 7, 2016. In 2013 at that same event, the duo was named Best Emerging Artist.
---
"Our Town" – Cold Creek County
"Kiss Kiss" – The Reklaws
---
Peterborough Musicfest is presenting 19 free-admission concerts during its milestone 30th anniversary season, each staged Wednesday and Saturday nights.
Overseen by general manager Tracey Randall and staff, a board of directors, and numerous volunteers, Peterborough Musicfest's stated mission is to "provide diverse, affordable live music to enrich cultural and economic prosperity in our community."
For more information on this concert and/or the 2016 season, visit www.ptbomusicfest.ca or phone the Peterborough Musicfest office at 705-755-1111.
---