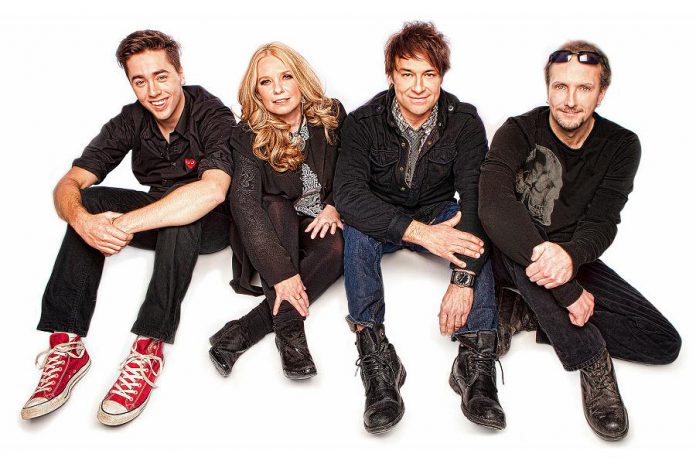 Of the thousands who will flock to Del Crary Park August 6 for Spoons' inaugural Peterborough Musicfest appearance, one among them will take considerable pride in having played a key role in the New Wave pop band's rise to fame in the 1980s.
When Burlington-born Spoons recorded its second album Arias & Symphonies in 1982 at Toronto's Sounds Interchange, John Punter sat front and centre as the album's producer.
The album's first single, "Nova Heart", set the stage for what followed as Spoons charted a course through the decade as one of Canada's top-selling and most popular music acts.
Punter left the music recording business for good in 1997 and, in 2000, assumed co-ownership of Peterborough's historic Pig's Ear Tavern with his wife, Lylie Ryder. As the 67-year-old affable Englishman describes it, for all his success as a recording engineer and producer — The Hollies, Nazareth, Slade, Roxy Music and John Mellencamp were among his clients — owning and managing a pub was always a dream.
By contrast, Gordon Deppe and Sandy Horne never left the business and, more than 35 years after they founded Spoons in Burlington, Ontario, the pair today form the band's only original members.
Stick Figure Neighbourhood, the band's debut album produced by Daniel Lanois, was released in 1981 but it was the follow-up, Arias & Symphonies, that provided the proverbial breakthrough with its Top 40 singles "Nova Heart", "Smiling In Winter" and the title track.
"Every song I've ever put out, I've always said, 'Oh, what are we doing? This is not going to do anything,'" noted Deppe in a 2015 interview with Sue Sadzak posted at www.musiclifemagazine.net.
---
"Nova Heart" – Spoons
---
"Nova Heart came out when Queen, Led Zeppelin and The Who were on the charts. I would never in a million years think it would do anything. I was as surprised as everyone else."
"Nova Heart" did indeed do something, with the band's higher profile leading to its opening shows for huge international acts such as Culture Club, Simple Minds, and The Police, and the release of Talkback, its third album in three years, which saw "Old Emotions" chart well. Come 1984, the release of the singles "Tell No Lies" and "Romantic Traffic"— both songs were included on the movie soundtrack for Listen To The City — solidified the band's place commercially.
"In Romantic Traffic, there was something about the simplicity of that little hook," said Deppe.
"I kind of knew it was catchy but never thought it would do as well as it did. I'm glad to see how every generation seems to catch that and embrace that simple one syllable thing."
---
"Tell No Lies" – Spoons
---
When 1986 album release Bridges Over Borders failed to chart or produce a single, Spoons reunited with Punter two years later, the result being Vertigo Tango and two hit singles in "Waterline" and "When Time Turns Around".
Vertigo Tango would be the band's last studio album of original material for 23 years, with 2011 bring the release of Static In Transmission. During the time between albums, Spoons took a break from recording, although the 1994 release of compilation album Collectible Spoons led to a major tour.
In 2007, Unexpected Guest At A Cancelled Party, a recording of previously unreleased material, again kept Spoons on people's radar years after the band's heyday,
"Most of the '80s were cringe worthy … it was like 10 years of Halloween," assesses Deppe.
"You know we did some silly things. We can laugh about some of the hair and clothes that were part of the times.
"Musically, I'm pretty happy with what we did. It's standing the test of time. I'll never cringe about anything we did musically."
---
"Old Emotions" – Spoons
---
Peterborough Musicfest is presenting 19 free-admission concerts during its milestone 30th anniversary season, each staged Wednesday and Saturday nights.
Overseen by general manager Tracey Randall and staff, a board of directors, and numerous volunteers, Peterborough Musicfest's stated mission is to "provide diverse, affordable live music to enrich cultural and economic prosperity in our community."
For more information on this concert and/or the 2016 season, visit www.ptbomusicfest.ca or phone the Peterborough Musicfest office at 705-755-1111.
---