As Michael Morritt clearly recalls some two years later, it was an eureka moment.
"I had never heard of an idea like what she proposed," recalls the longtime Peterborough-based filmmaker of his initial meeting with Mary Holley at the Silver Bean Café.
"She proposed a project that was going to be a challenge to me as well as to her, and that seemed like a really fruitful endeavour."
Fruitful indeed.
Their locally produced short experimental film Show — the tangible result of that initial meeting and their eventual collaboration as filmmakers — premiered at the Canada-China International Film Festival staged September 16 to 19 in Montreal.
While a private screening was held this past Thursday (September 22) for cast members and their guests, local film aficionados will also have the opportunity to enjoy the film during Artsweek — with two free-admission screenings scheduled on Monday, September 26 at 5 p.m. and Wednesday, September 28 at 7 p.m. Both screenings take place at Galaxy Cinemas (320 Water Street, Peterborough, 705-749-2000).
The 10-minute film, the result of multiple takes shot in a single day in March 2015 at Showplace Performance Centre in Peterborough is, according to Holley, "an immersive experience."
The film explores the minutes before the screening of a film at a film festival through the eyes and ears of an audience member. It is, she says, "a moment in time captured" that sees film intersect with theatre.
"Show explores the seemingly simple concept of performance in everyday life," Holley writes in the director's statement she prepared for the Montreal premiere of the film. "How the ritual of a film or play results in an unintended performance, commencing the moment audience members enter the theatre space, attempt to take their seats under the dim lights and are themselves transformed into actors."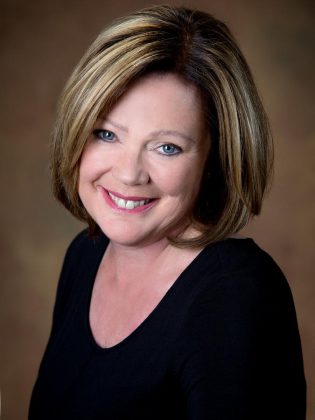 A native of Ottawa who studied art history, film, and theatre while working in the health care field, Holley explains that it was while attending a screening at TIFF Lightbox in Toronto that "a clear vision" for this project came into focus.
"That was when the absolute moment of knowing I wanted to do this film happened," she says, noting audience members arriving for the screening caught her rapt attention and kept it. That set the stage for that initial meeting with Morritt.
"I needed somebody with really advanced technical skills," she says.
On Morritt's part, Holley's proposal provided the opportunity to mentor a first-time filmmaker — something he's made it a practice of doing. Having just finished working with Jessie Pilgrim on the film Shakeup, the timing was perfect to absorb Holley's vision and, with her, make it a cinematic reality.
"She wanted some advice on how to proceed with producing it, not really knowing that I might be looking for someone new to mentor," recalls Morritt.
"The project took a long time to get off the ground. That was because of the need to find favours, to get things going in an affordable manner. Our collaboration wasn't necessarily a contract or anything. It was 'Let's get together and see if we can make this happen.'"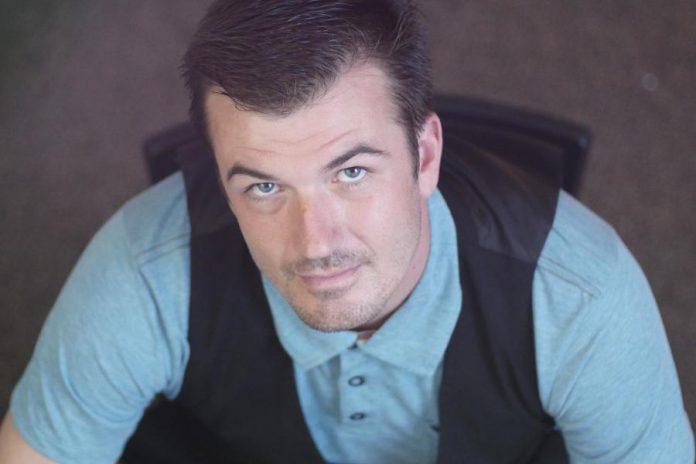 That's exactly what the pair proceeded to do, enlisting production team members as well as number of local theatre actors. Rehearsals followed as well as careful detailing of challenging technical processes.
"We worked for a year in advance to make sure everyone was ready to do their job on the day of the shoot," says Morritt.
"The crew had never done anything like this before. To have 12 microphones all patching to individual inputs is very weird. The day of the shooting was the proving day. Everything could have failed. In hindsight, it was probably more likely than not that it wouldn't materialize — but it did."
Holley is equally in awe of how well the shoot went.
"I'm monitoring everything on camera and all the audio and Michael is the cameraman using quite an apparatus that mimics eye movements," she says.
"We did a dry run first and it was good. We did a total of 10 takes and, every second, I was doing the pacing and everything from upstairs. We had some solid takes but the eighth take was magical."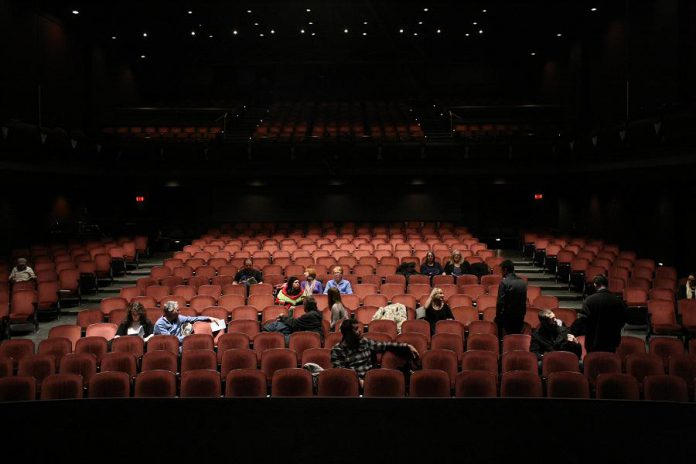 The post-production process, notes Merritt, was even more of a challenge.
"From our preferred take we took all 12 audio recordings and sent them to a friend of mine in Ireland (Alan Tully) who's an audio engineer and cinematographer," explains Morritt.
"He did the surround sound mix. This film is nothing without the surround sound mix because the whole point is you are a person in a theatre and, when that camera turns your head, the audio needs to rotate around the camera."
"If you can imagine, you're sitting in the middle of a cinema experiencing what it's like to sit in a crowd of people, so when that camera rotates, the audio field has to rotate around you as well. That's only achievable in a surround sound environment."

Depending on where one sits in the theatre, the dialogue between actors is heard much differently. Snippets of conversation not heard from one vantage point are heard crystal clear from another.
The film finished, Holley dipped her toe in the festival screening waters. She heard back from the Canada-China International Film Festival that Show was one of 150 films selected from thousands of entries for the debut event.
"Then, in August, I got this beautiful message saying the film had been nominated for an award (in the Best Short Film category)," adds Holley.
As of this writing, the award recipients haven't been announced. Meanwhile, Holley is waiting to hear back from a few other festivals she applied to.
"To see your film on the big screen, that is really something on its own," enthuses Holley.
"It's a non-linear narrative but the stories are there. You have to listen. When Show was chosen and then put in the short film section in Montreal, it was chosen because of the different interpretations. It was also chosen because it pushed the boundaries of sound and using sound in a more original way."
For his part, Morritt describes Show as "an unconventional short film."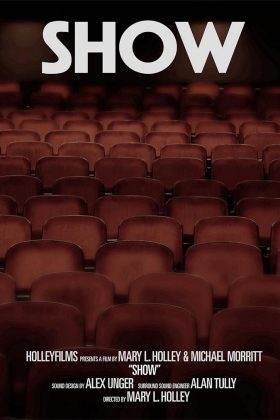 "The story is the story of the theatre itself as a character," he says. "What we're doing is creating an experience that hopefully isn't too short and hopefully isn't too long. It's in part an installation work as well as a film because, without the audience playing the part of observer, the film doesn't exist. The story is almost made up in part by the experience of the audience member who's watching. It's less about a story. What we're saying here is life is a cacophony of stories and you can't experience them all at once."
Morritt expects some people won't understand the film.
"They will arrive hoping for a narrative-based film and they'll wonder why they didn't get that," he admits. "But that's also part of the experience."
Besides the obvious appeal and subsequent satisfaction of producing a truly unique film, both technically and conceptually, Morritt is grateful to have worked with "some of the best people I've ever had the fortune of working with all in one place."
"All were willing to come along on his crazy journey with us and create this hodgepodge of a story. It means a lot to be able to show our creation to the Peterborough community. We're overwhelmed by the generosity of the organizations that have rallied behind this project."
"We're waiting to see the audience reaction. We have no clue what people will say. In Montreal, it sounds like it was very well received. In Peterborough, it might have a completely different reception."
"It's an experimental film. If you're interested in a change to the art form, if you're interested in seeing a new approach to the medium, this is an opportunity."
Holley is equally anxious to garner feedback from the Artsweek screenings.
"My hope is to provoke some type of thought on what our everyday life really is and how much performance there is in our everyday life," she says.
"Everyday performance can be anywhere. People do act differently when they're in a different situation. What I'm trying to capture is the real essence of the ritual of theatre-going."
Looking ahead, Holley and Morritt are collaborating on another project. A documentary, the hope is it will be completed come February 2017.
"She proposed a second project that I found equally enticing," Morritt says. "We are most of the way through the production of that project. It feels kind of effortless; we work well together."
"I'm so lucky that I wonder when the other shoe is going to drop," he adds. "I get to do what I love all day long and I am so grateful. I run an animation company (White Bulb Animation Studio) that employs wonderful human beings. We work on great projects. We only work with organizations that try to better humankind. How can any of that be bad?"
Holley is in an equally good place.
"I have been here over a decade but you still don't meet people in the community. That's where Michael was absolutely pivotal. I have now met veteran actors and sound engineers and filmmakers. It was magical working with these actors. I wish the shoot had been longer."